Teaching Kids about capacity is great fun and messy! But before it gets too messy why not try these Children's Books About Capacity To get your kids hooked!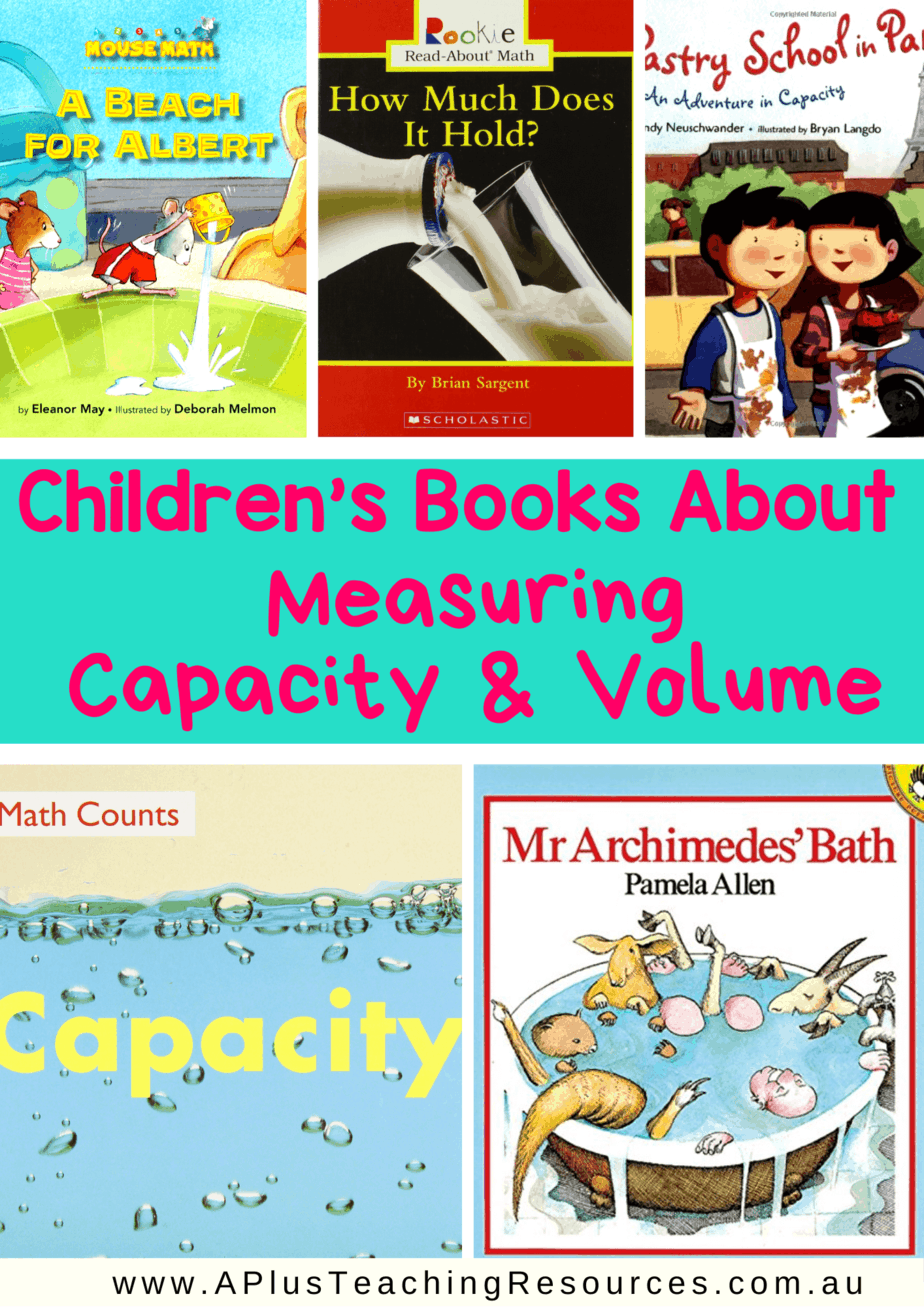 Using Children's Books for teaching capacity and volume is a perfect way to get kids interacting and engaged with learning measurement skills. Using picture books in the classroom is a great way to introduce a concept in a fun and engaging way, without too much hard work! It's also an excellent way to integrate literacy into the curriculum too!
Here's our list of Children's Books About Capacity to add to your children's books for your classroom list! We've also included books about volume too.
If you're teaching other measurement concepts you should take a look at these 20 Children's Books for teaching Measurement while you're here!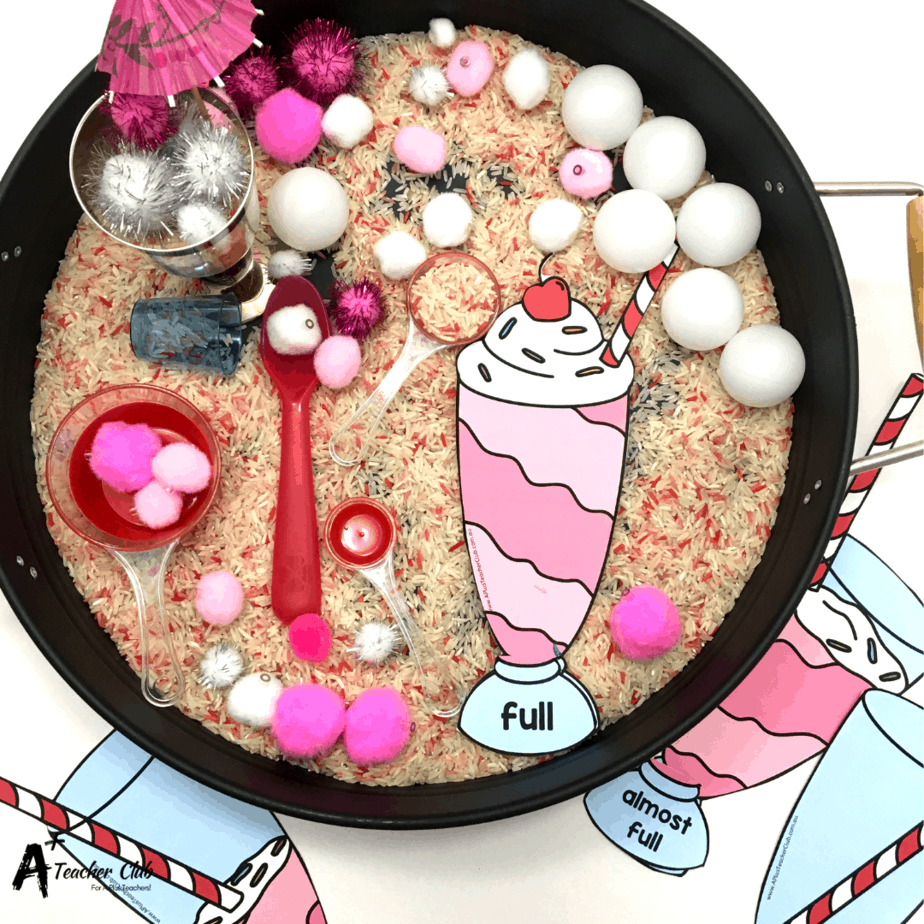 We use the words capacity & volume interchangeably when in fact they are not quite the same thing! Capacity is about the space inside a container, its capacity, how much it can hold, usually a liquid. And volume is about how much the container itself takes up. Here's a simple explanation & PDF
To help you out we have linked each book to our Amazon Store. If you purchase the book using our link we receive a small commission, at no extra cost to you. Read more here.
Related Post Children's Books You must have For Your Classroom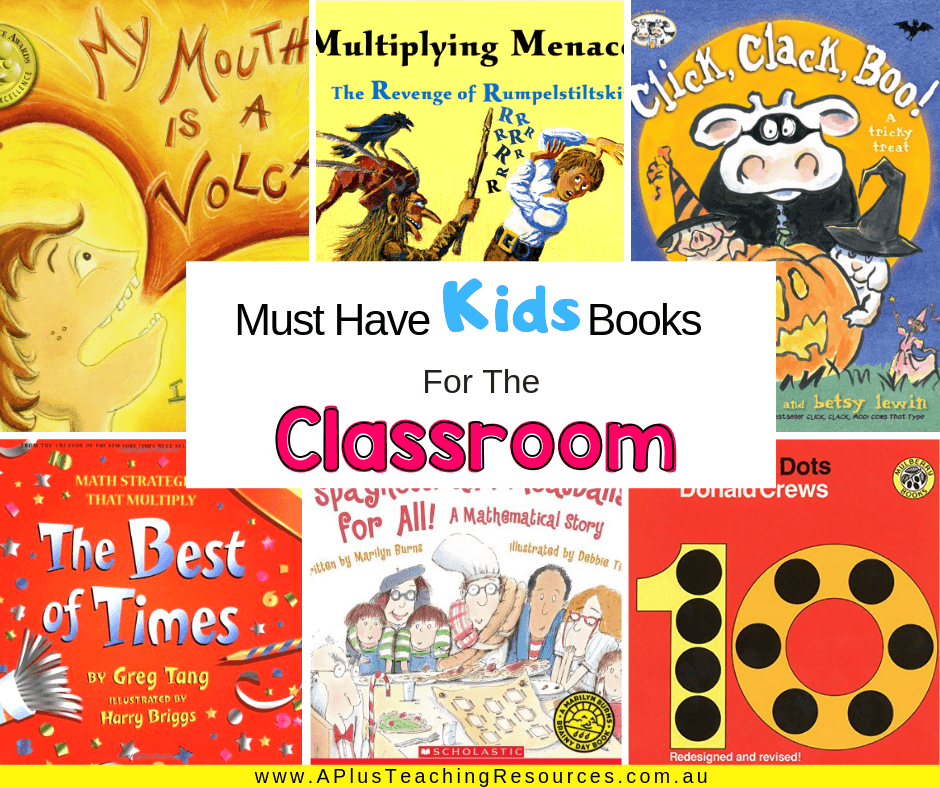 Children's Books About Capacity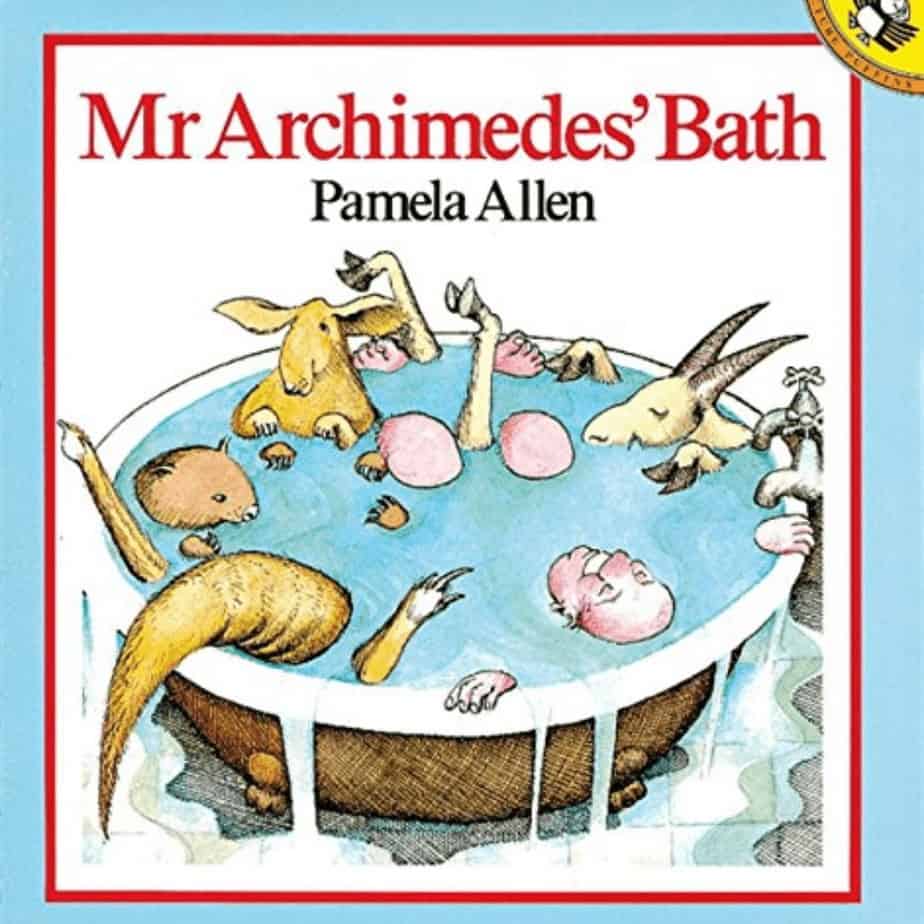 Mr Archimedes Bath –When Mr Archimedes takes a bath with three of his friends, Kangaroo, Wombat and Goat, the water always overflows and makes a mess. Mr Archimedes is determined to find the culprit. Using a measure and taking turns getting out, they finally discover who it is. Early science made fascinating with the use of animal characters, comical text and colourful illustrations.
Room For Ripley – Carlos pours cups, pints and quarts of water into his fish bowl, getting ready for his new puppy, Ripley. Readers can learn about capacity as they see just how much water it takes to make room for Ripley!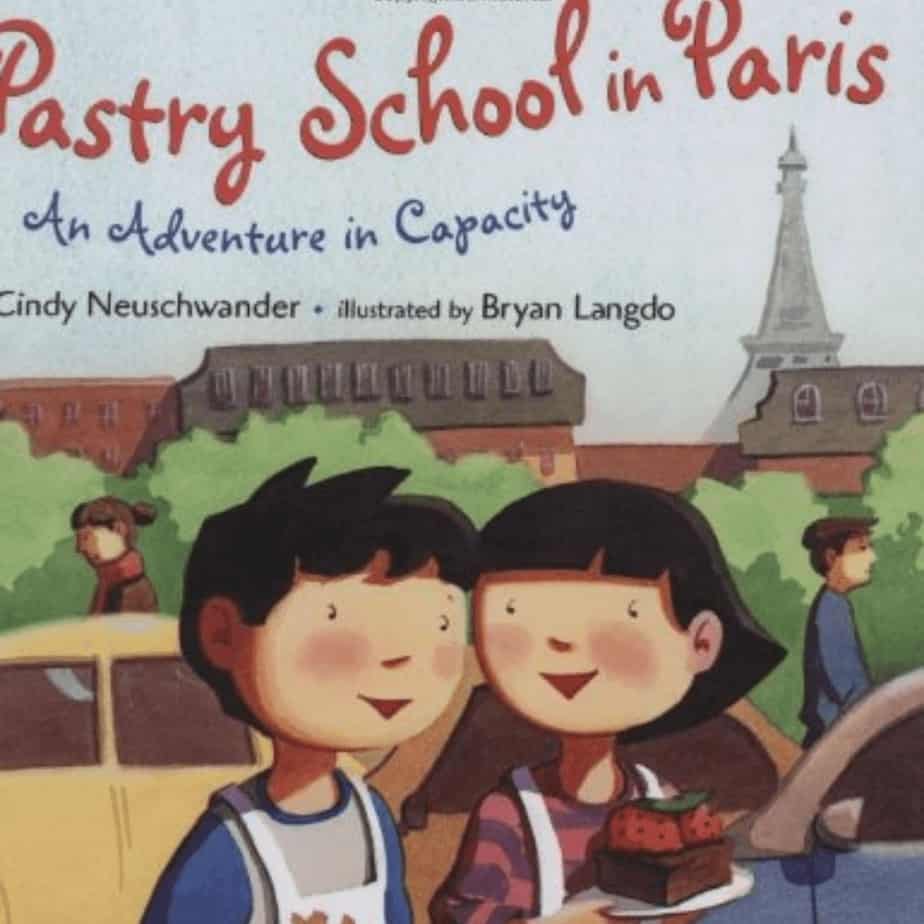 Pastry School in Paris – The Zills family is off to Paris to see the sights and take a class at the International Pastry Academy! In class, Matt and Bibi have to measure liquids to make lollipops. It's hard work, but knowing about different liquid measurements comes in handy when the Inspector General pays a visit while everyone else is out. The twins want to help. Will their knack for baking the best-ever brownies and their knowledge of capacity be enough to save the day?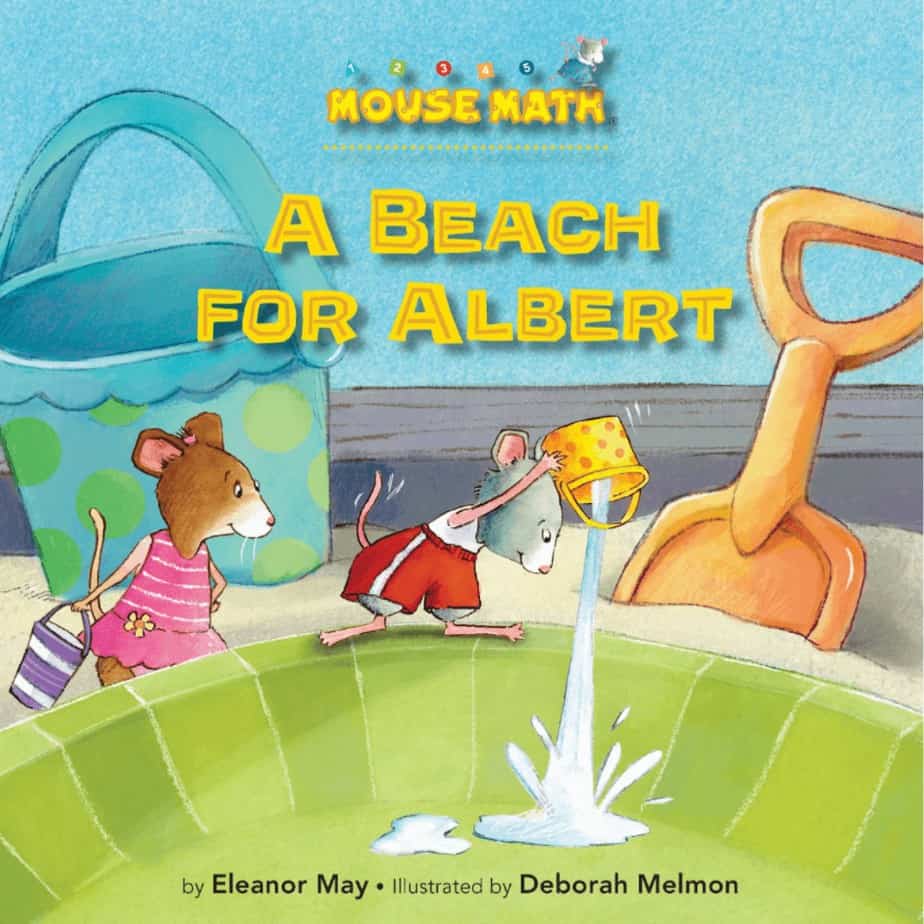 A Beach For Albert -When the People go away to the beach, Albert decides to make a beach of his own in the backyard sandbox. The only problem is―how to fill up his "beach" with water! (Math concept: Volume/Capacity)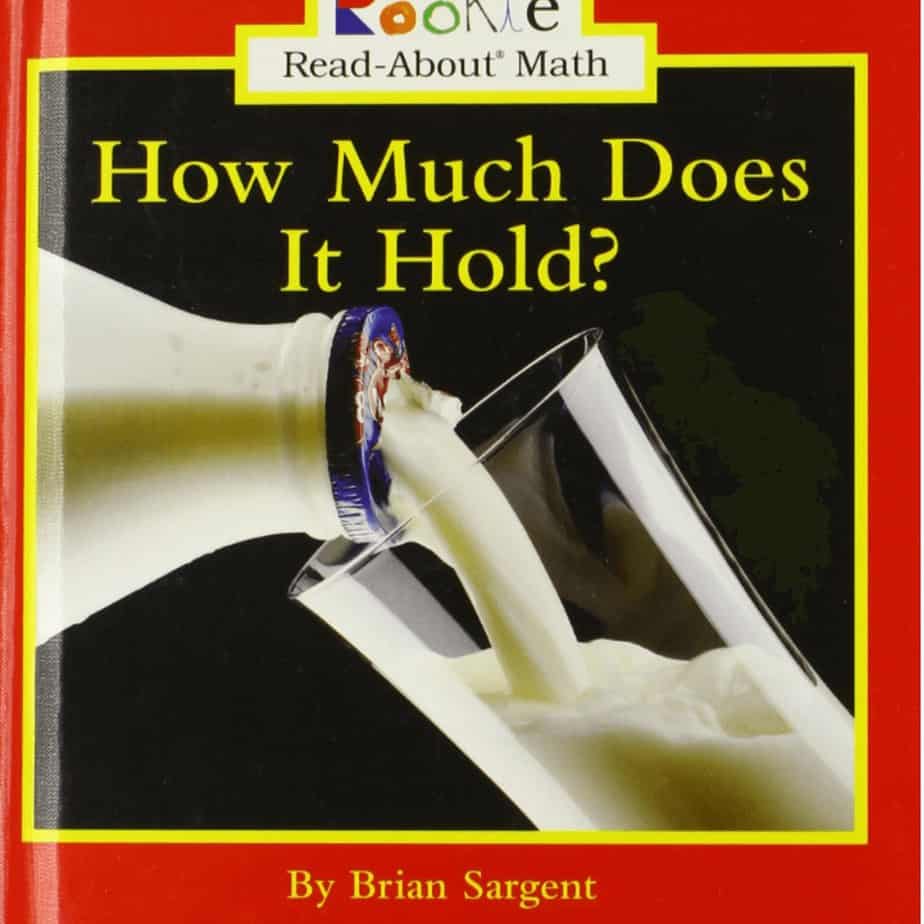 How Much Does it Hold? – Using everything from gardens and food to coins and toys, this series introduces young readers to math that is fun and inviting with simple text and full-color photographs that help make the subjects easier to grasp!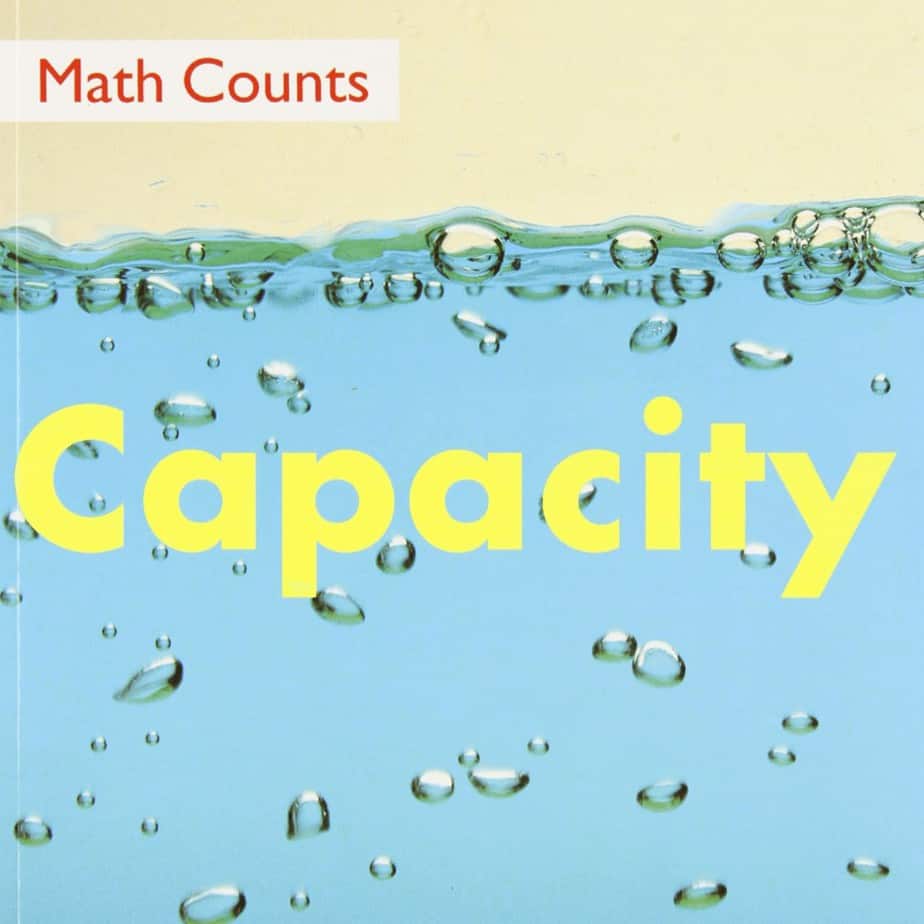 Math Counts: Capacity – So what's the difference between Capacity & Volume? Are they the same thing? Well no actually, but they are very similar! This book has great real life visuals to help your kids see capacity in real life. It is grate for explaining that the space inside a container is its capacity. Perfect for introducing the topic of capacity.
More Books About Teaching Measurement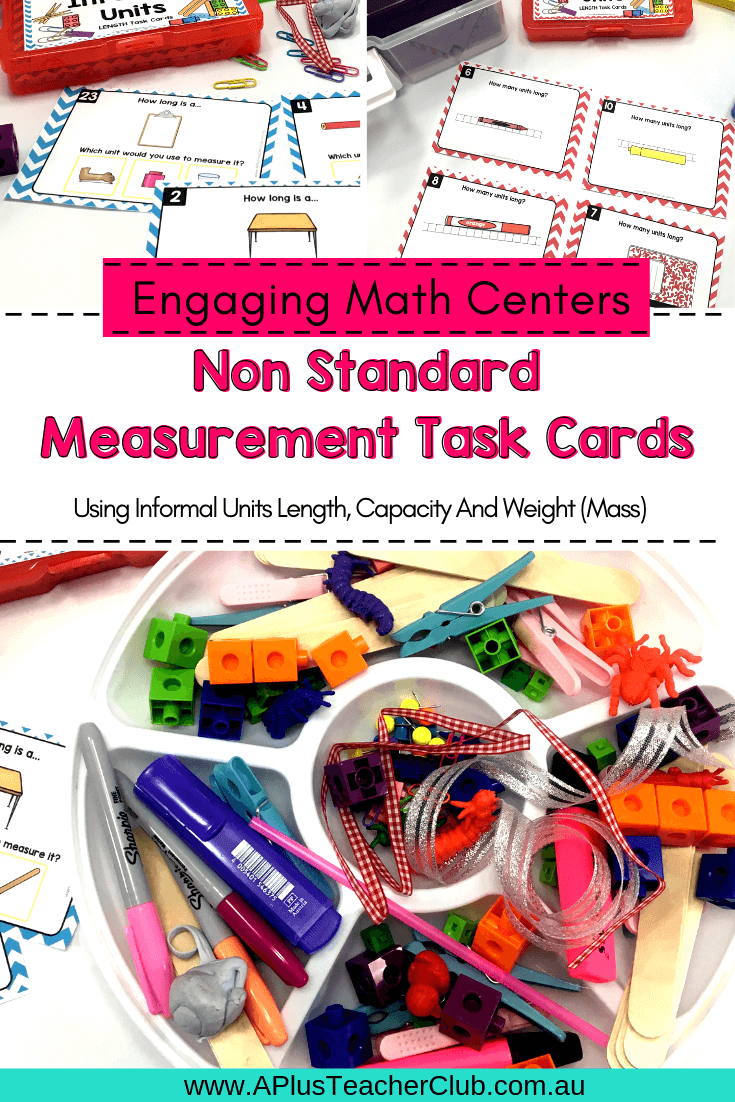 Non Standard Measurement Activities