Ideas, Activities, Resources and Free Printables
Classroom activities for teachers is a collection of games, activities, ideas, Free printables, worksheets, theme ideas and picture books for you to use in your classroom. If your looking for some engaging and motivating hands-on learning experiences for your next lesson then you must take a look!
Find the best picture books to help you introduce math concepts, a one off craft activity for a celebration day like Mothers Day, Valentines Day or Easter. A low-prep activity for your maths rotation or early finisher!  If you want quick, simple yet effective suggestions  to implement into your classroom today, then check them out now! Great resources for A Plus Teachers!
Printables & Worksheets
Take a look at our free printables, worksheets and activities for teachers, parents, tutors, and homeschool families. Subjects include math, reading, writing, science, social studies, spelling and more.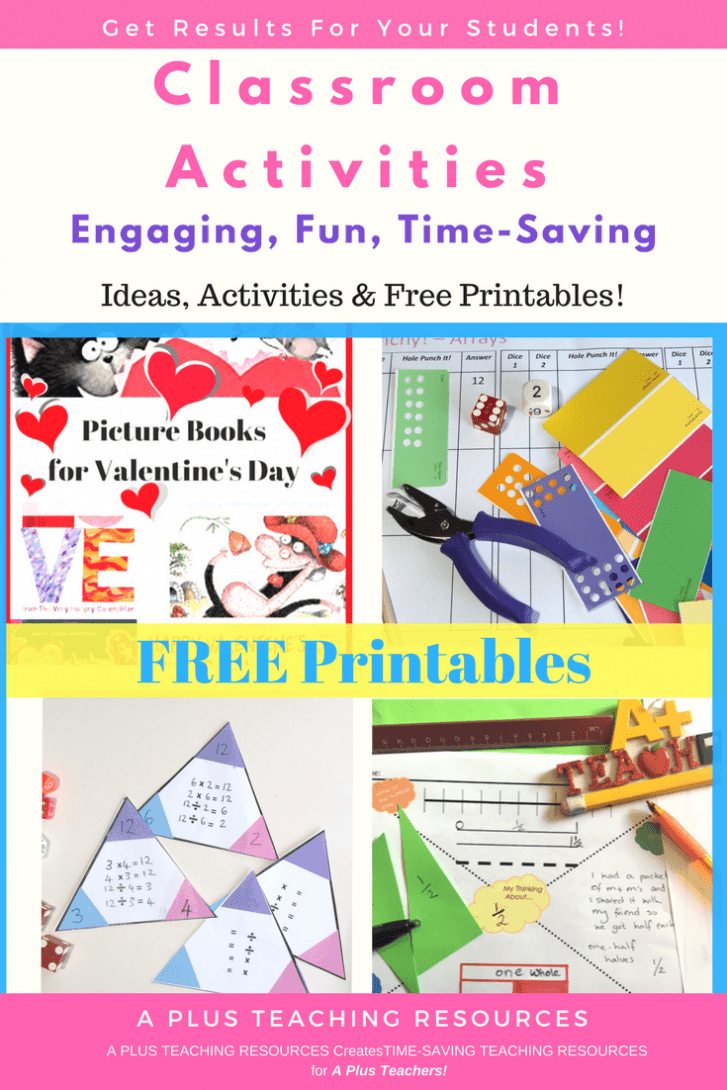 Teaching With Picture Books
Using picture books in the classroom is a great way to introduce a new concept to your students. Picture books about maths are perfect for engaging and motivating all learners, even reluctant learners, and will help them to develop mathematical thinking and understanding about numeracy concepts.  Take a look at some of our favourite picture books, authors and stories, and add them to your classroom library and start to  inspire your students' mathematical minds!