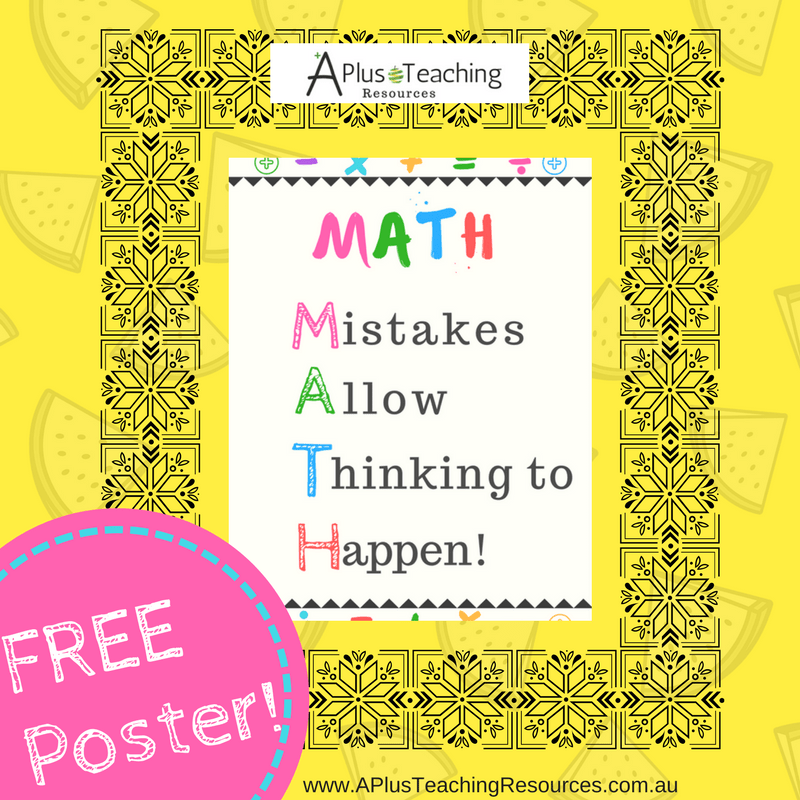 Teaching a Growth Mindset in your classroom is a MUST if you want success for your kids. Find out more from Carol Dweck and snag some Free Inspirational Posters!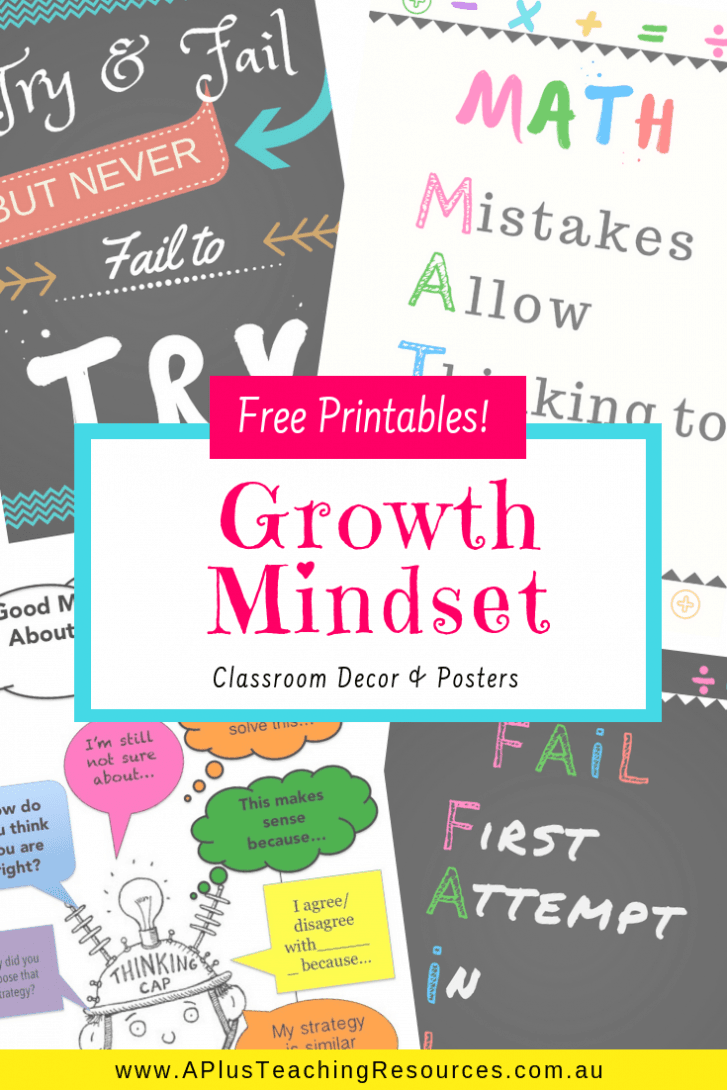 Carol Dweck – Growth Mindset
Many students have a fixed mindset about being able to 'do' maths. They wrongly believe that they are not a 'maths person' and may also feel anxious and even fear taking part in maths lessons and maths activities. Teaching Guru, Carol Dweck's research into building a Growth Mindset demonstrates that students can achieve to high levels by using the power of believing that you can improve!
Carol Dweck's Growth Mindset research  found that we can actually grow our brain's capacity to learn and to solve problems by believing in our ability to improve.  This means that there is no such thing as a "Maths Person and everyone can achieve at maths!"
In this TED talk, she describes two ways to think about a problem that's slightly too hard for you to solve. Are you not smart enough to solve it … or have you just not solved it yet?
(This post contains Affiliate Links)
Dweck's work shows us that having a 'Growth Mindset' has an important role to play in increasing levels of student achievement.  Teachers can raise student achievement by helping their students develop a Growth Mindset.
One of the main blockers to students developing a growth mindset is that they believe that being good at maths is based on how fast you can recall a number fact or a 'times table' or an answer to a problem. They wrongly believe that a 'good maths person' is fast not slow and that they can't be good at maths because they are slow.  When teaching numeracy, teachers need to show their students that  being good at math is so much more than being a fast fact machine. It's also about risk-taking, making mistakes, confidence and perseverance, and building a growth mindset about learning maths. As an educator your role is to show your students that 'Good Mathematicians' make mistakes on the path to the right answer!
Positive Message Posters
Displaying positive message posters are a way to help your students change from a 'Fixed Mindset' to a 'Growth Mindset'. Here are some of our favourite ideas:
 Click here to get your FREE Poster
Classroom Resources to Help Develop A Growth Mindset …
The A Plus Teacher has been a Primary School Numeracy Curriculum Leader and Coach for 16 years and now advisors A Plus Teaching Resources about Teaching Numeracy
The A+ Team is Passionate About helping educators to save time so that they can concentrate on the most important job in the world… Teaching! The Team Creates Time Saving, Tried & Tested, Hands-on, Teaching Resources, Ideas, Organisers, Checklists, Printables, Posters, & Games!
Visit the Website for Some FREE Teacher Worksheets & ideas! & Join our FACEBOOK Community