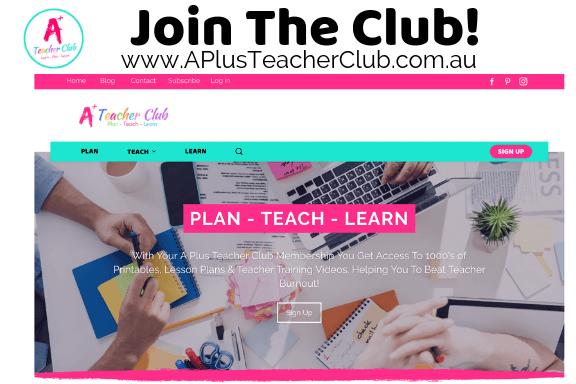 Join our Teacher Membership Website and save hours and $$$ on printables, Plans & Teacher PD Videos!
After years of requests from our customers, on A Plus Teaching Resources, For a subscription website, we finally got round to it! Welcome To The A Plus Teacher Club Subscription Website.
Teaching is an amazing career to be in but it can be overwhelming to try and fit everything in. Don't you agree?
I continuously amaze myself at how I manage to cross off everything I need to do BEFORE I can actually TEACH! But I always manage it and as the years have rolled by I have got more efficient at it and managed to free up a smidge of time for myself! With my system that helps me get everything done without compromising the quality of my teaching. And you can get access to it too!
Let me introduce the PLAN-TEACH-LEARN Teaching System To You… Read More…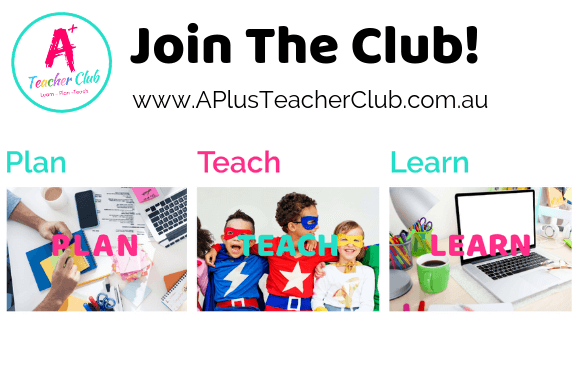 Exciting New Partnership
What's really exciting about our NEW Teacher Club is that we have partnered with TESOL Teacher, Yara from www.SeaOfKnowldge.org to bring you hundreds of literacy teaching resources!
Yara is an ESL Trained educator, Tesol accredited and an absolute expert at creating Literacy Resources. You have probably seen her teaching products on TPT, 123Homeschoolme, Classroom Freebies, totspreschool, and KBN to name a few! We know you will love her resources as much as we do! And are pretty excited about this partnership!