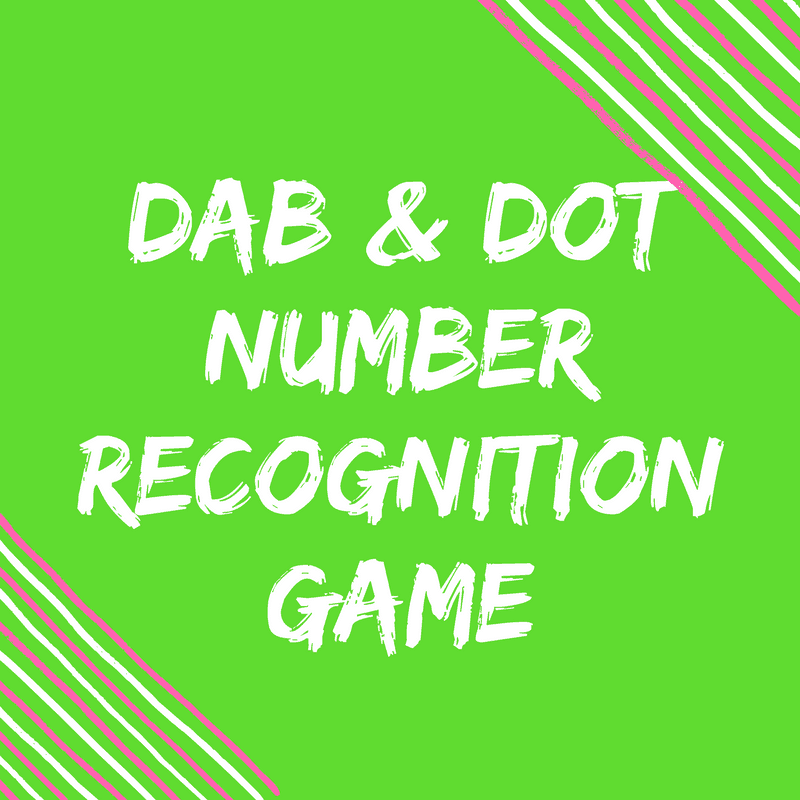 This NO Prep Number Recognition Game is a fun activity for children to identify number names, numerals, and quantity  0-10.  This simple  I Spy 0-10 detective game is an engaging and motivating addition to your math rotations
I Spy Number Detectives – Number Recognition 0-10
The Roll, Dot & Write FREE printables we shared were super popular and the Dab & Dot Marker craze has gone… viral! Children just love these cool markers! Why is that? LOL.  Here's another NO Prep Number Recognition Activity for your math rotations, homework or Homeschool. FREE Download at end of post…
Coin Detective FUN!
How do your students like using the DAB & DOT markers we shared with you last time? They are certainly a great way to keep your students engaged, don't you agree that the quirkiest thing can make a good activity much more FUN? Introducing our newest find… The Mini Magnifying Glass!
Recently our students have been learning all about money and trying to recognise and describe the features of coins. Looking at coins is fun but after a quick glance we found they had lost interest in looking closely at the special features of coins. We tried many activities like, feely bags, playing shop and even coin rubbings which were a hit but didn't help the students retain all the characteristics of coins. After noticing how engaged children are with 'Where's Wally' books we had a brain wave and introduced the mini magnifying glass to the class.
We announced that everyone was to be a COIN DETECTIVE  which resulted in the room erupting. The students were buzzing excitement, motivation and a giggle or two at 'big eyes' (As they found out what happened when you saw an eye in the magnifying glass)! No Class should be without Mini Magnifying Glasses.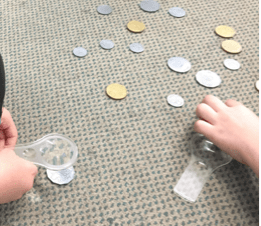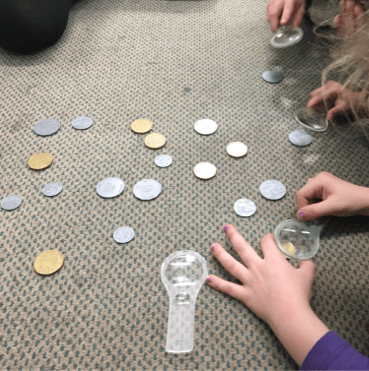 Number Recognition
To tap into the excitement & euphoria of the Magnifying Glass we created an 'I Spy' Number Detective printable. This activity pack will help your students connect all the different ways numbers can be represented including number name, quantity, numeral, tallies and subitising dots. It is a great activity for the Early Years! We also created a FREE Version including 2 printables… Available at the end of the post.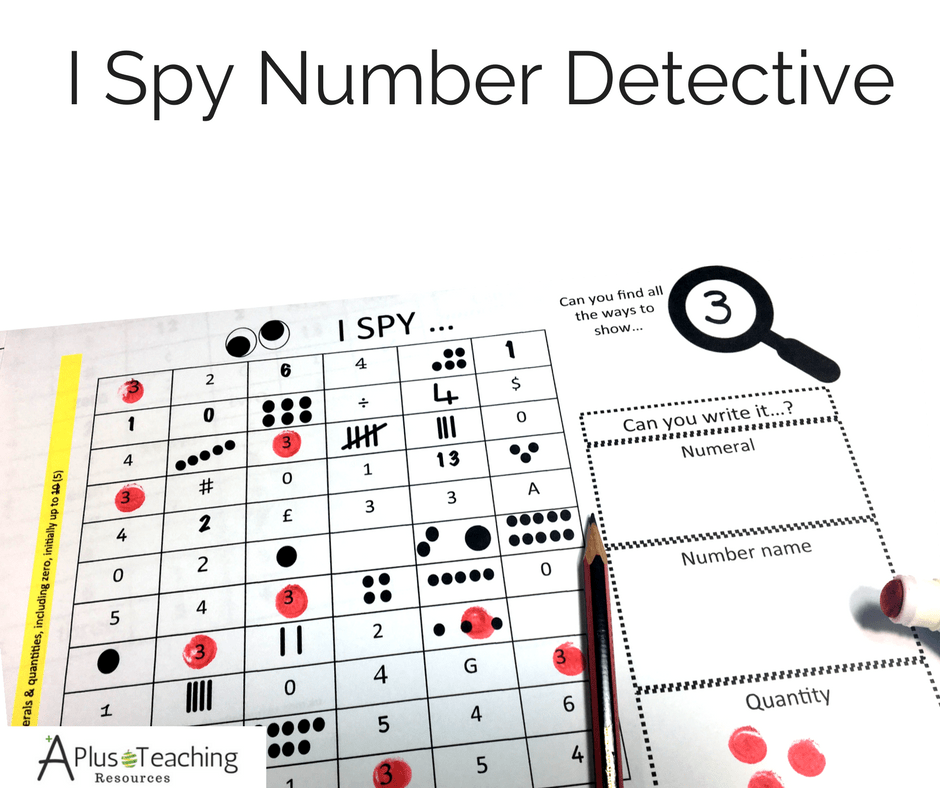 Equipment:
How to Play:
*Some links in this post are affiliate links. This will not affect your buying experience at all, but A Plus Teaching Resources will receive a few pennies in compensation for referring your purchase.
Related Post: Roll Dot & Write Subitising & Number Facts
Our Favourite Resources…