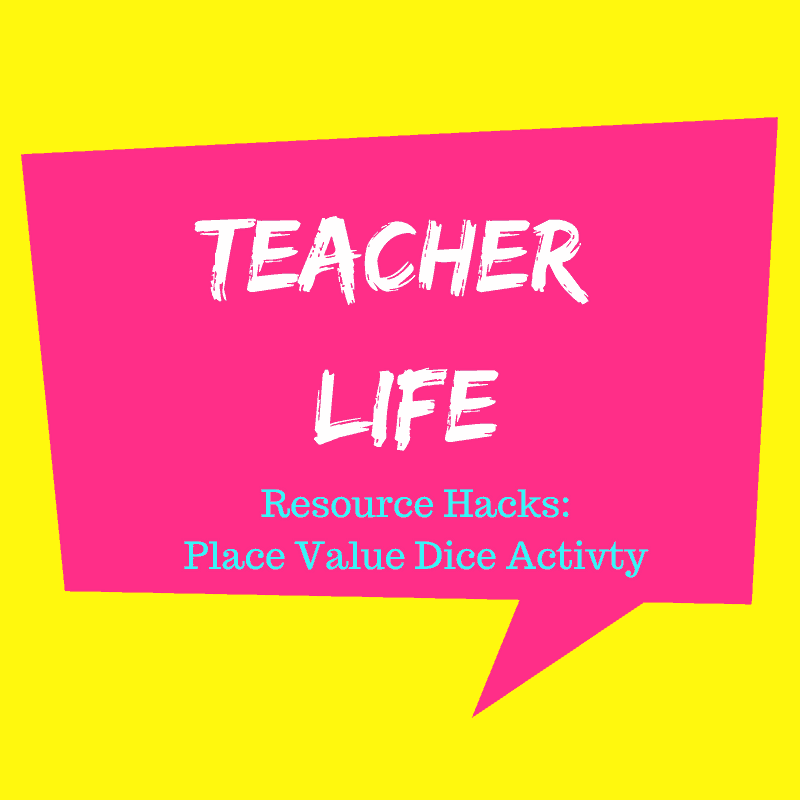 This fun place value dice activity is perfect for your math rotations and practice centres. Your students will be motivated and have fun building  place value understandings and will improve their ability to recognise and, say BIG numbers.  We used a dollar shop pill box and combined it with some educational research by Jo Boaler and created this nifty colour coded dice shaker to generate big numbers. Download the instructions and free printables at the end of the post, and make this brilliant place value dice activity for your students. It is a valuable resource for teaching numeracy!
Place Value Dice Activity
We saw the pill box idea on pinterest and loved it but thought we could make it better! We love the work of Jo Boaler who talks about using colour coding to help students learn maths and thought this was a perfect opportunity to make this dice shaker really educational!
This nifty trick using colour-coding will help your students to visualise and connect numerals to number names and place value.  It's a great activity to use in your math rotations, or as a warm up. Your kids will think it's  FUN and  will love using coloured pens and highlighters to help them learn math. Once you have made your shakers you can use them as number generators or with maths think board templates.  We have created a nifty little free printable (scroll to the bottom of the post to get it) to go with it.
*Some links in this post are affiliate links. This will not affect your buying experience at all, but A Plus Teaching Resources will receive a few pennies in compensation for referring your purchase.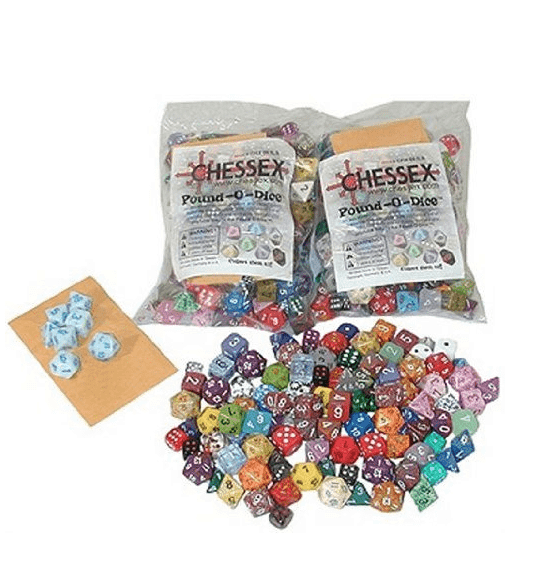 Place Value Dice Activity Instructions:
Step 1: Collect your pill boxes and decide how you are going to colour code your dice shaker. We decided to match the colour coding on the shaker to the colour of our dice.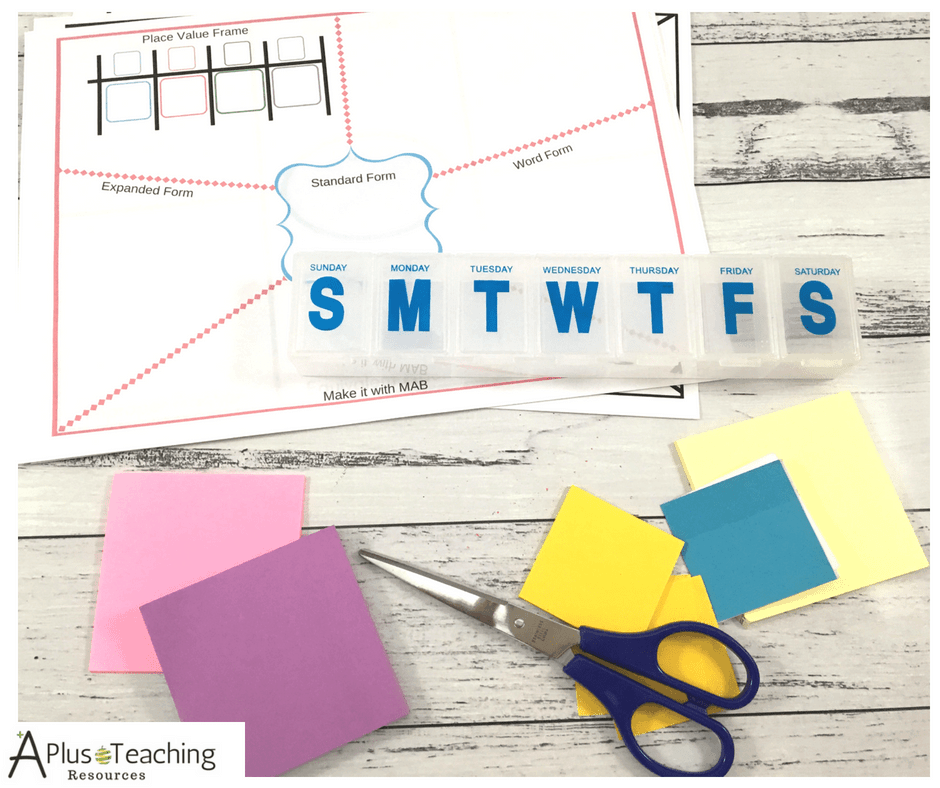 Buy Now!Place Value Game
Step 2: Create colour coded covers for the inside and outside of the lid of your box, remember to group in 3's and attach to the box. We decided not to write anything on these areas, so that it would give the students an opportunity to 'have-a-go' first at identifying the place value of the numbers generated, un-scaffolded.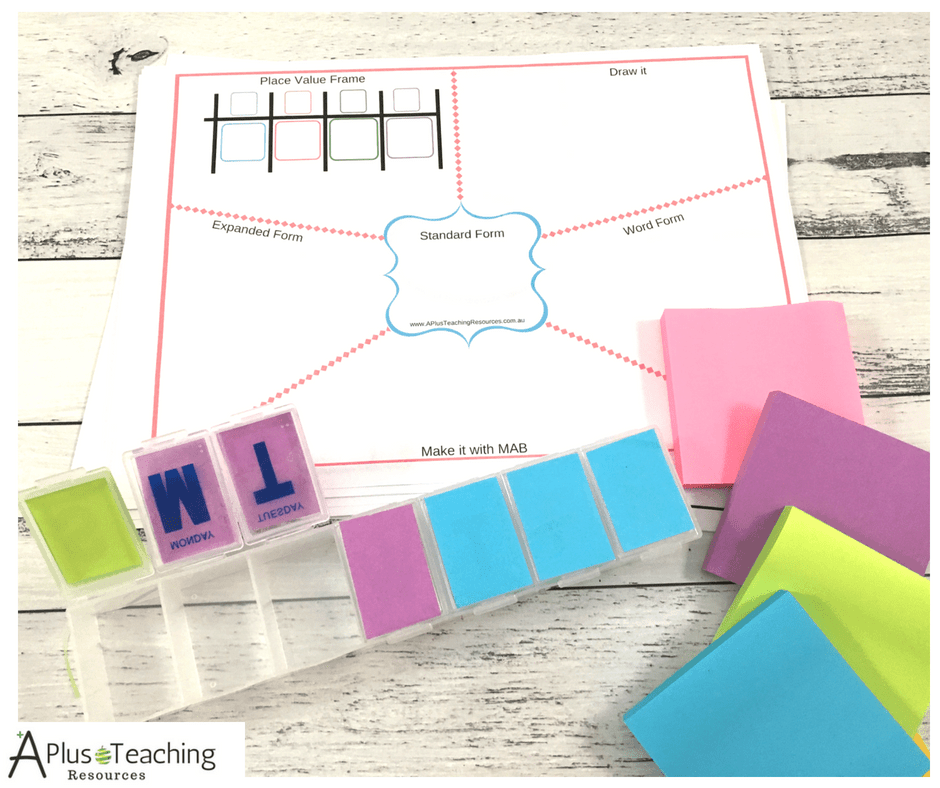 Step 3: Write the place value information onto each piece of paper. You will need to write the name of each 'family name' e.g. Millions, Thousands, Ones on the front of the box labels. And on the inside area write the 'value' of each section. e.g. Hundreds, Tens, Ones. You can also adapt it for decimals if you want, or use 2 boxes for bigger numbers.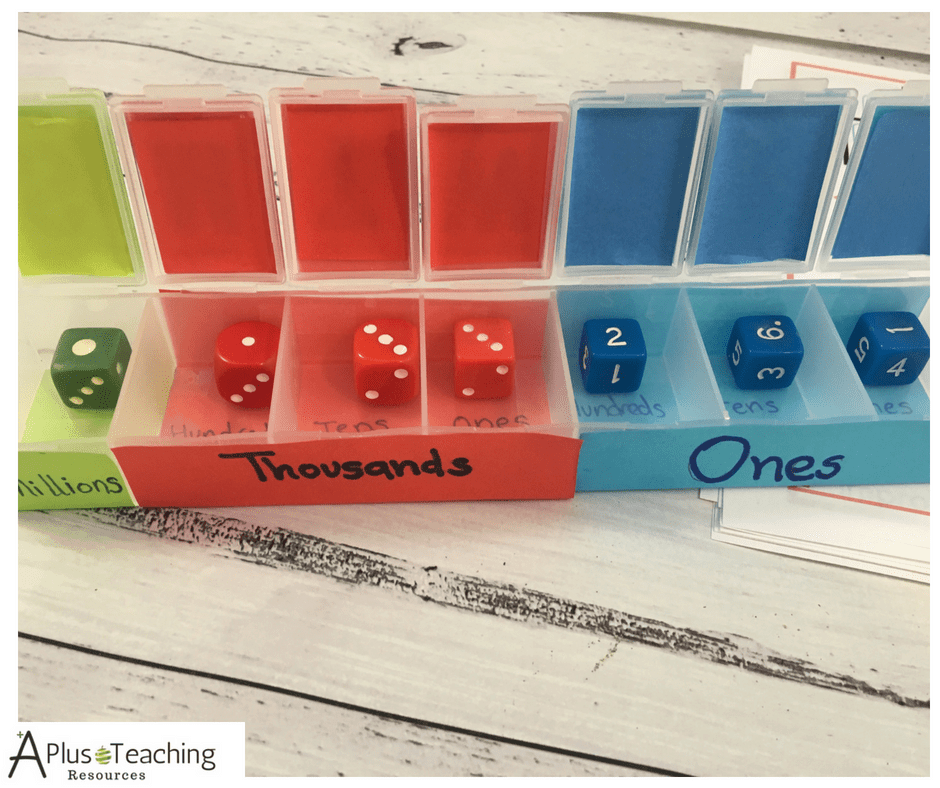 Step 4: Model to your students how to read numbers in groups of 3 using the colours to help. Make sure you bring their attention to the differences between writing numbers in words and how we say the same number.
Buy Now!Place Value Game
Step 5: Students practice in maths rotations
Buy Now!Place Value Game
Place Value Dice Resources