This Brickmaths Numbers Activities Pack is Perfect for Lego block mad kids to learn to recognise numbers 0-20. This pack also has the added bonus of building fine motor strength, counting to 20 & colors.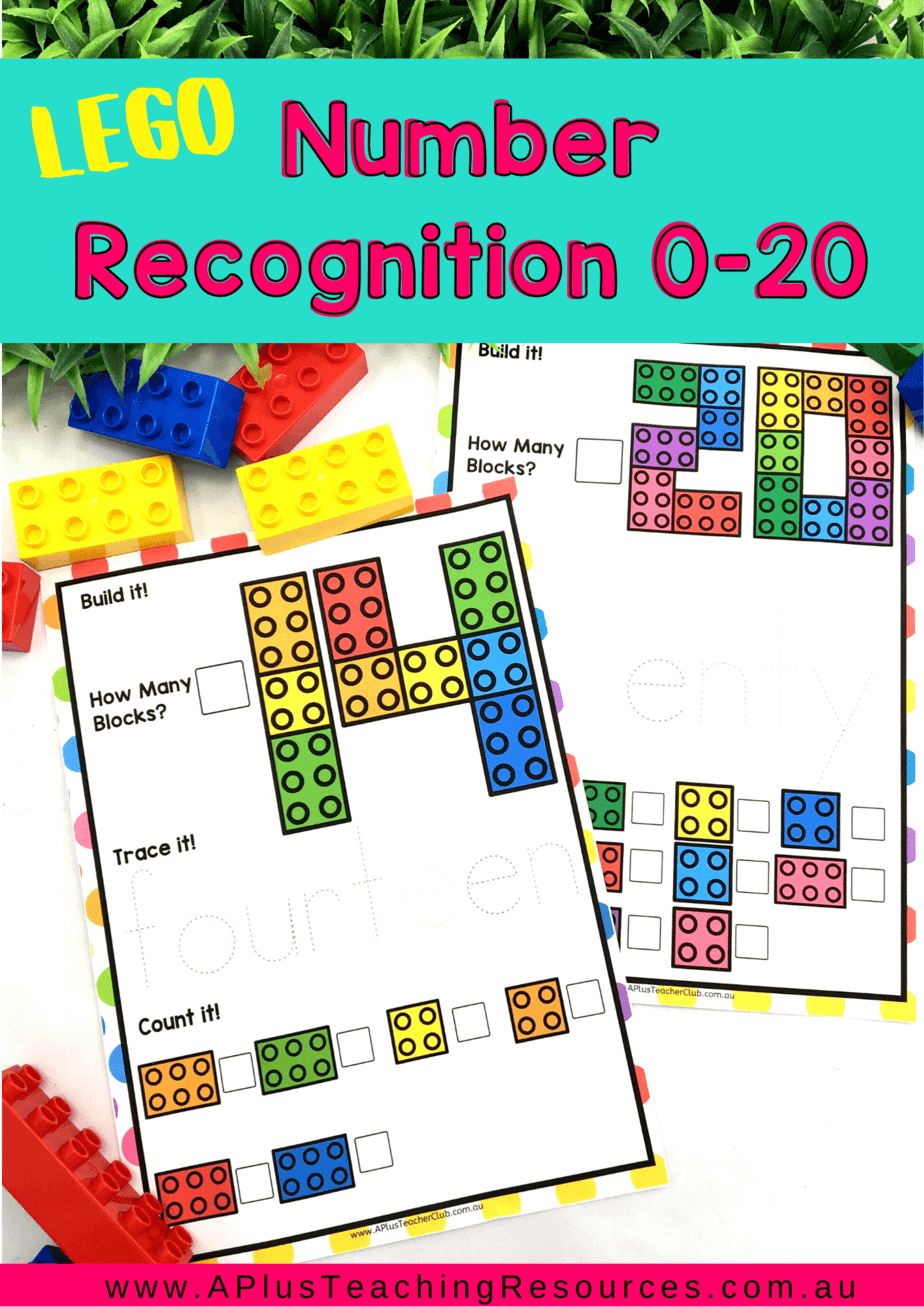 This pack is perfect for math centers and as a set of prompts to go with your construction center. It has been designed to help students focus on number formation, counting and even learning colours. They are also great for strengthening fine motor skills and making math FUN!
Brickmaths Numbers Activities
There's 1 secured PDF Digital file – (no copy, paste, extracting or customizing)
Each A4 number mat has 4 activities to complete:
Use the image of each building brick digit to build the number. Students can either follow the colours in the picture or choose their own.
'How many Blocks?' – Count how many blocks it takes to build each numeral
'Trace it' Each number 0-20 in these brickmaths number activities includes the word version for numbers 0-20. Students can practice the number names by tracing over each word.
'Count it' – Students count how many of each colour brick they used to make their numbers. A great activity for recognising & naming colors!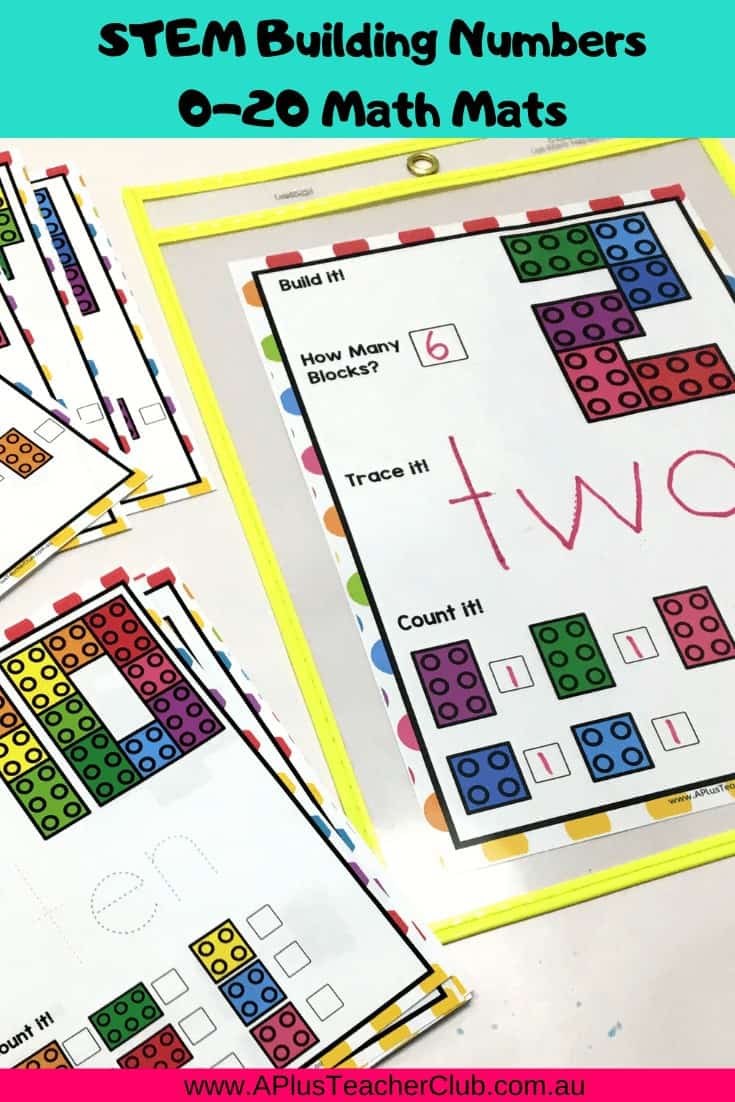 Become a VIP Member on A Plus Teacher Club & get this and ALL our printables & Teacher Planners for $3.08 a month! Click the image below to find out more…