Recipes For Teachers are Perfect for Classroom Cooking, School Lunches, Morning Tea and School Night Dinners! Make your Teacher Life Easy!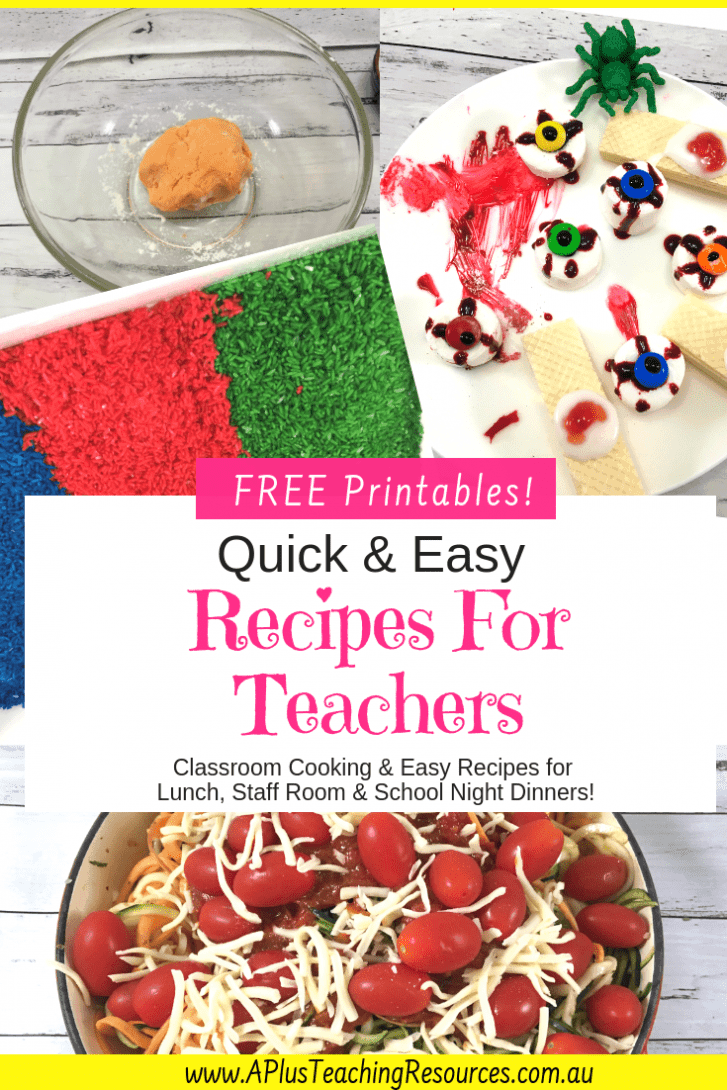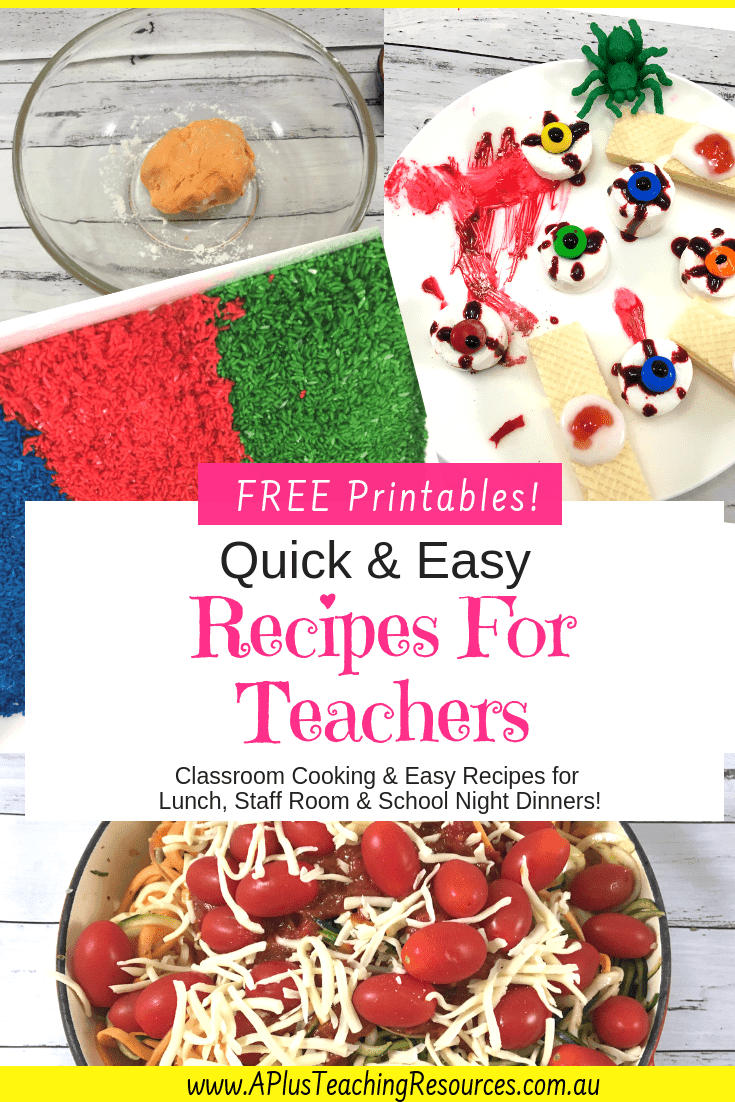 Here's a collection of Recipes just for Teachers. There's quick recipes for your classroom and easy to cook school night dinners.  There's even free printables too!
Non Edible Classroom Recipes For Teachers
Looking for Playdough, coloured rice and slime…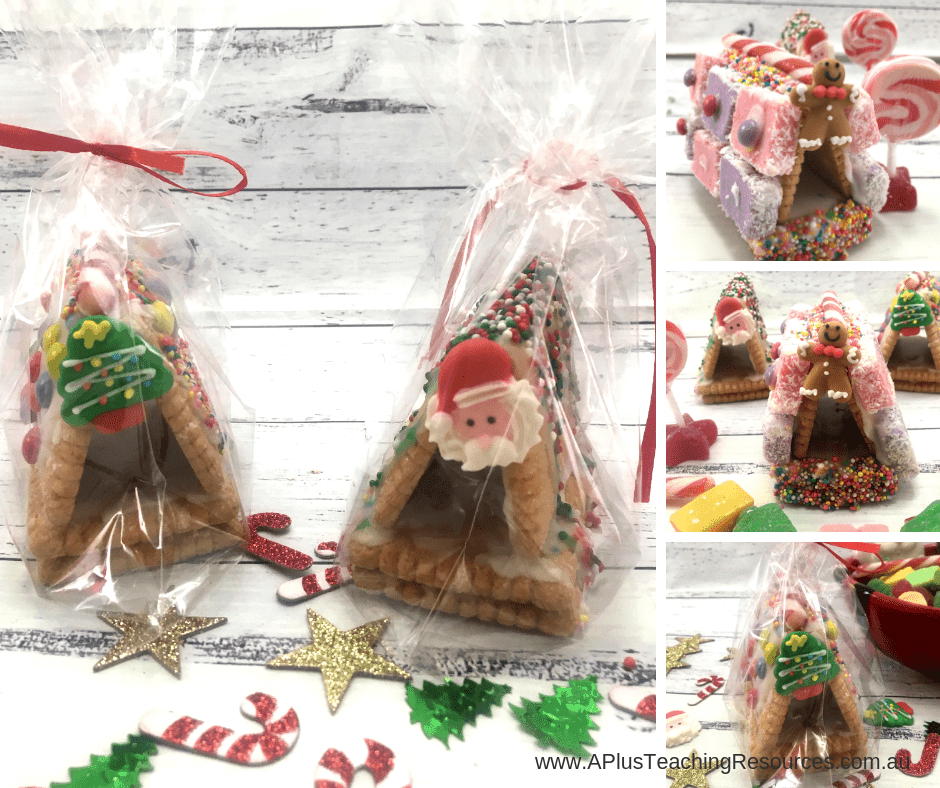 Simple Classroom Cooking Recipes For Teachers
Perfect for simple measuring activities, sequencing or procedure writing
Gingerbread House Activities For Kids – Gingerbread may not be to your taste but you don't need to miss out on this Holiday tradition! Try these alternative ideas to gingerbread using regular biscuits or even savoury crackers
Easy Halloween Recipes -With just 3 ingredients and NO COOKING marshmallow eyeballs are an excellent classroom cooking activity. Make these fun spooky treats this Halloween and try them with our FREE pumpkin number tracing cards!
Our Halloween Recipe -for Band aid Biscuits is totally Gross but so much Fun! With just 3 ingredients and NO COOKING you can make these a gross but fun band aid biscuit treats for Halloween.
School Night Dinner Slow Cooker Recipes For Teachers
Simple Homemade Tomato Soup – Our simple homemade tomato soup is delicious! Make it from scratch in the crockpot using tomato, onion, potato, bacon, garlic, a yummy recipe for teachers! It's the best ever tomato soup you'll ever make from scratch!
Italian Bean Soup -This simple Italian Bean Soup Recipe is a favourite, healthy, school-night recipe. It's a perfect recipe for the slow cooker, Insta or crockpot.
Zucchini Sweet Potato Zoodle Noodles– Our  zucchini sweet potato zoodle noodles recipe is healthy, meat free and  packed full of vegetables.  It is really quick and simple to make if you have a spirializer.