Teacher Life Recipes
Here you will find a collection recipes that we have rated 5 Stars using our set of criteria. Our Teacher Life Recipes are guaranteed:
Simple to Make
Quick
Cheap
Use Few ingredients
Tasty
Our recipes are real life-savers for very busy teachers who want a decent home-cooked meal but who don't want to spend hours in the kitchen cooking! Try them today and print them out for free!
Easy Vegetable Frittata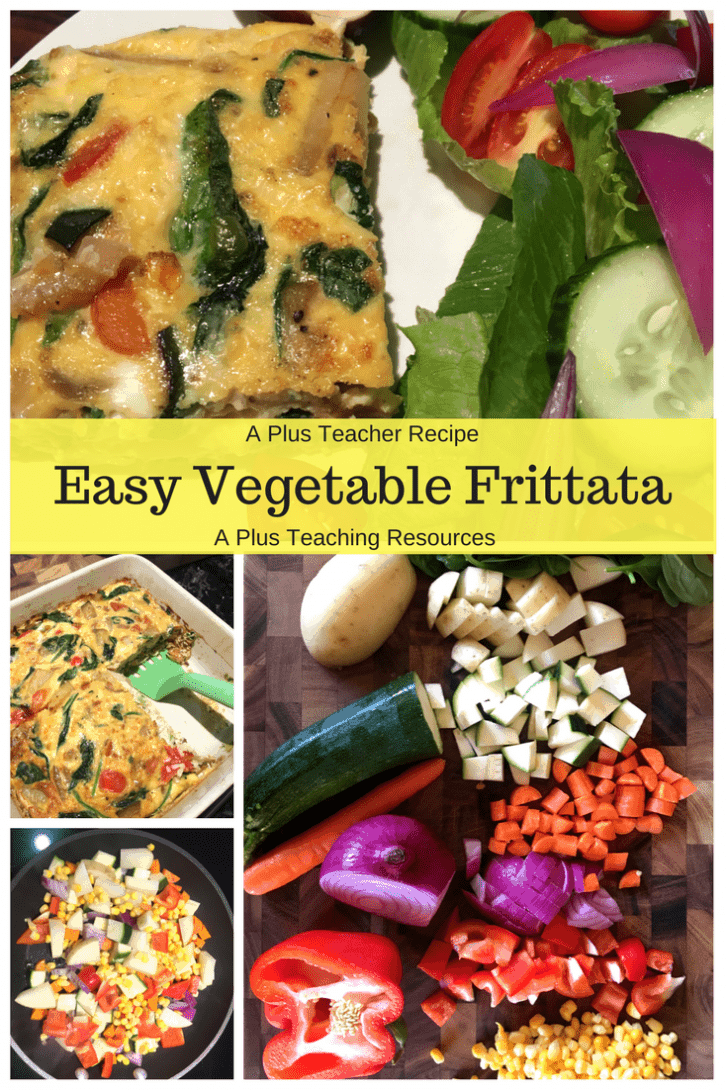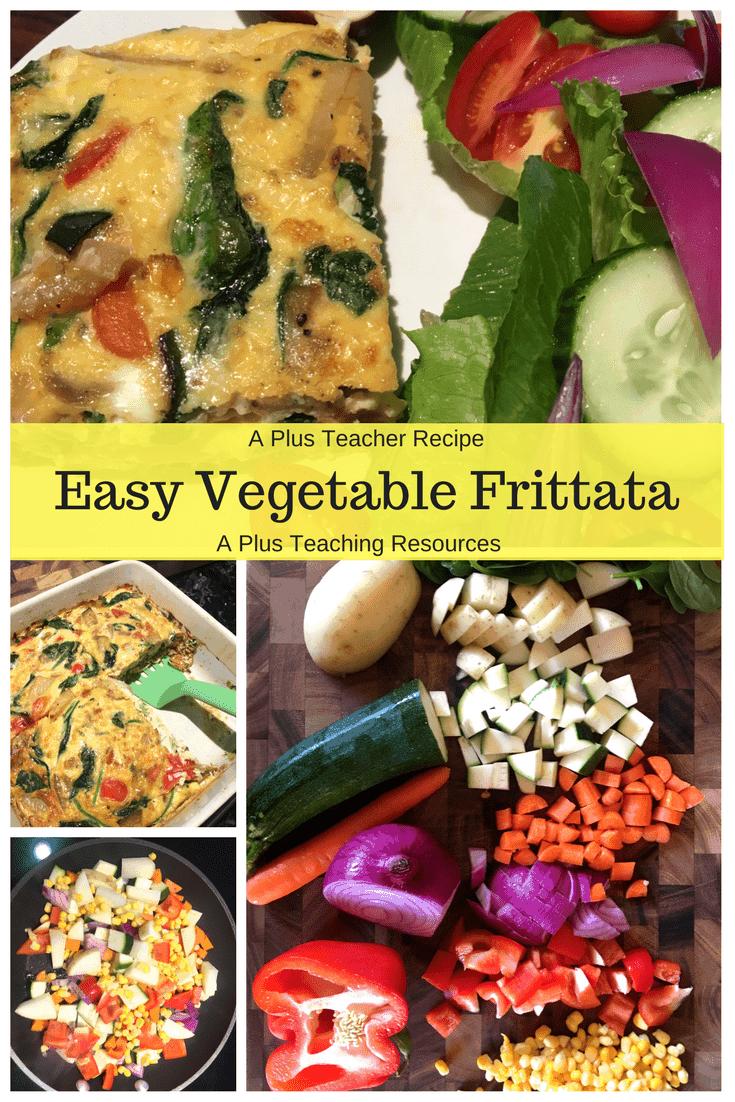 Slow Cooker Moroccan Chickpea Stew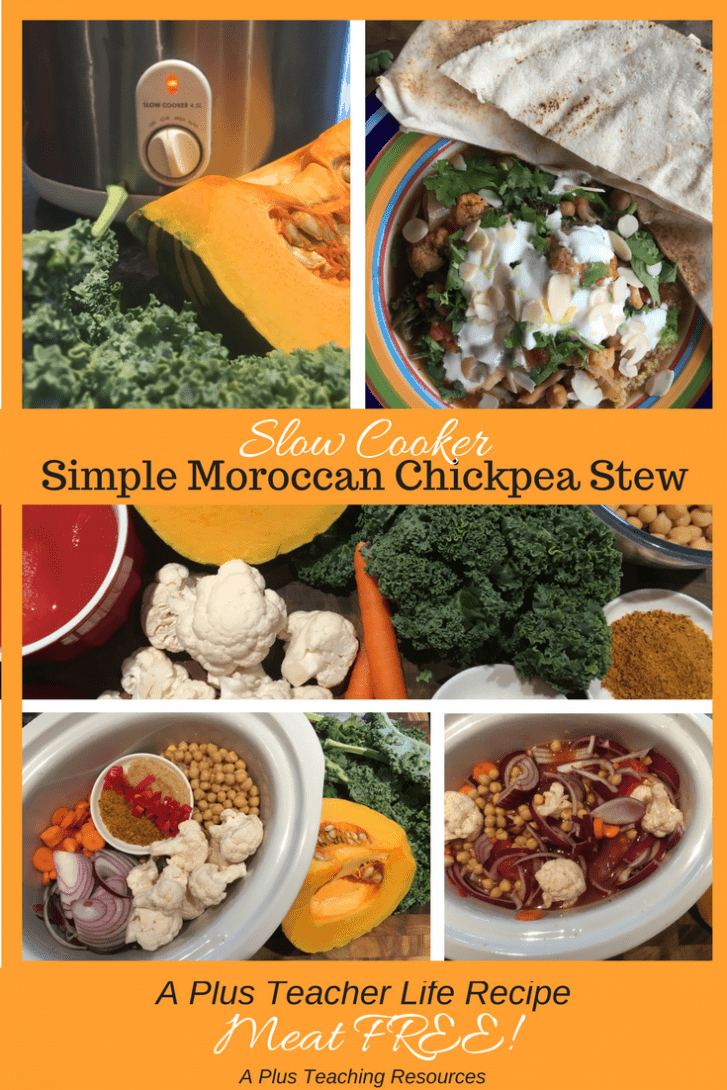 Italian Style Tray Baked Chicken
Cooking on a school night can be stressful and the last thing you want to do, especially after a busy day in the classroom, don't you agree? If you find yourself reaching for the 'take-out' menu more than you should then you should try these quick, easy, dinner recipes for teachers. This delicious Italian Style Tray Baked Chicken is one of our favourites!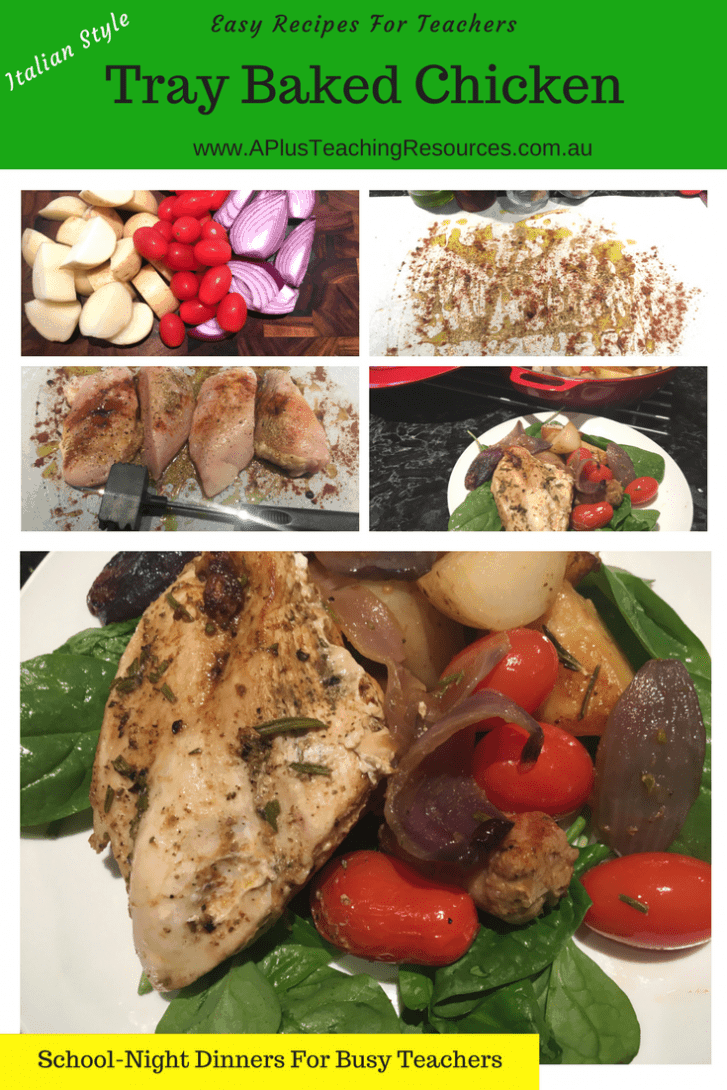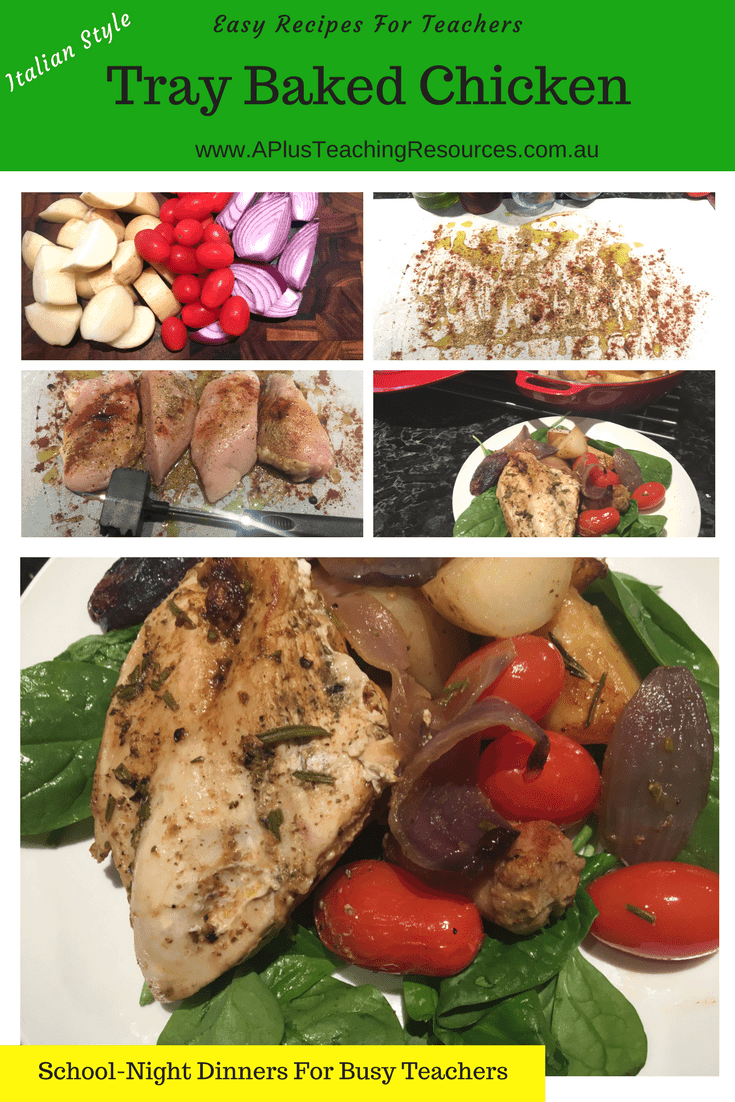 Healthy Zucchini Sweet Potato Zoodle Noodles Recipe
Our  zucchini sweet potato zoodle noodles recipe is healthy, meat free and  packed full of vegetables.  It is really quick and simple to make if you have a spirializer. This is a perfect recipe for busy teachers on a school-night and takes hardly any time at all to prepare. As an added bonus  this zucchini sweet potato zoodle noodles recipe is perfect for those of us trying to watch our carbs and calories!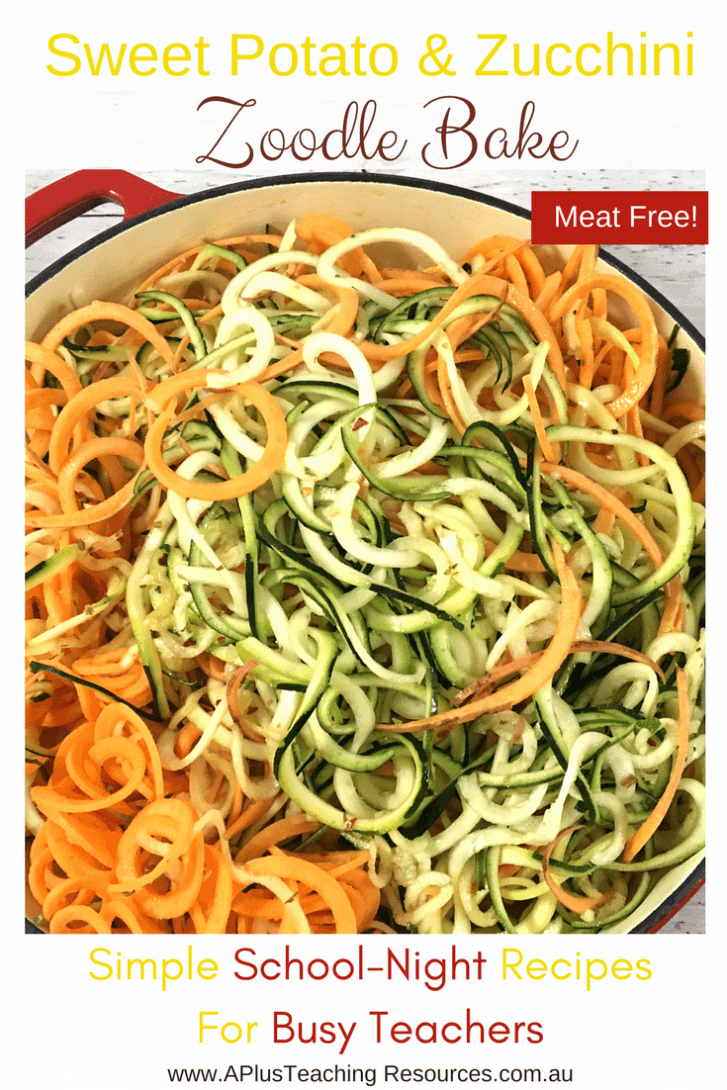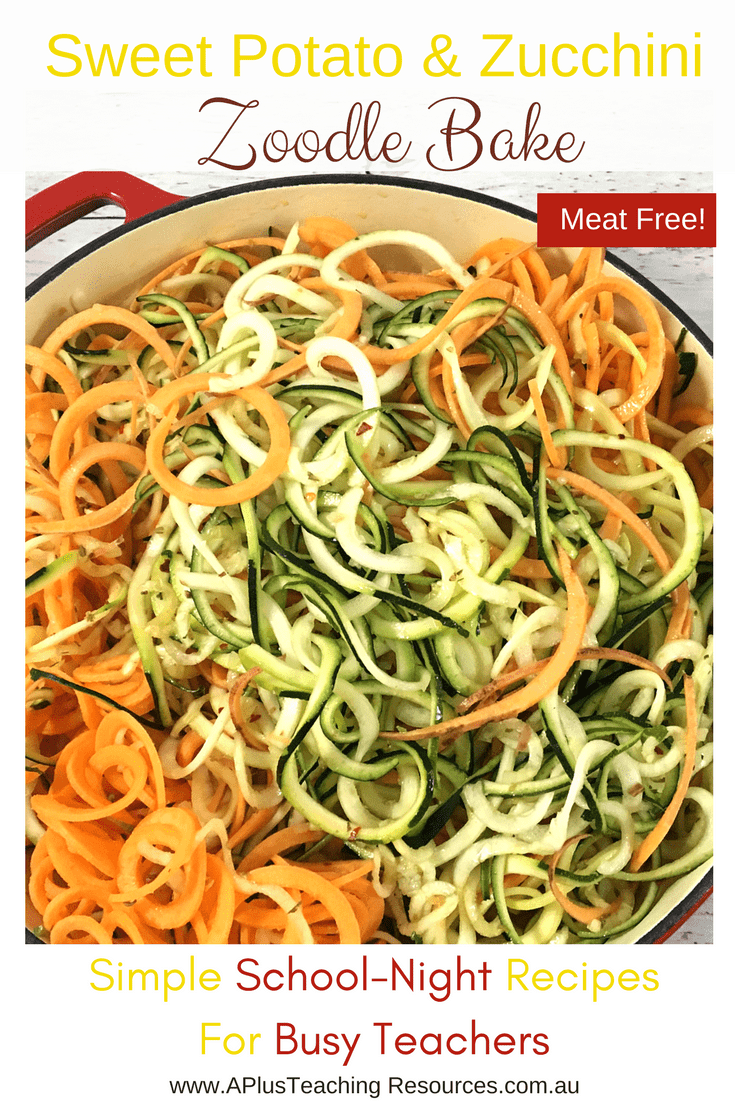 Easy Slow Cooker Pumpkin Soup
This Easy Pumpkin Soup is a favourite healthy, school-night recipe made from butternut pumpkin, or any type of pumpkin you like!  It is delicious, hearty and so easy to make.  Try it as a MEAT FREE Monday dish, or you can add bacon for a hearty meat version. Our pumpkin soup is possibly the easiest soup recipe on the planet, because everything is thrown into a slow cooker and it cooks while you're at work. When you get home blend with a stick blender and mop it up with crusty bread!  Yum!  Print out and save a copy of this perfect school-night recipe and add it to your Teacher Life Recipes file!