Teaching Resources
Here's a collection of our favourite classroom activities,  You'll love these tried and tested  teaching resources and the matching teacher worksheets, so be sure not to miss our or waste time 're-inventing the wheel'. Grab yourself some  quick, no fuss Teacher worksheets and Printables. There are lots of worksheets and many of them are FREE!  These are great for teachers, parents, tutors, and homeschool families. Subjects include math, reading, writing, science, social studies, spelling and more…
Think boards
Think board templates and graphic organisers are  great teacher worksheets that will help your students build deeper levels of  understanding in a wide range of  concepts.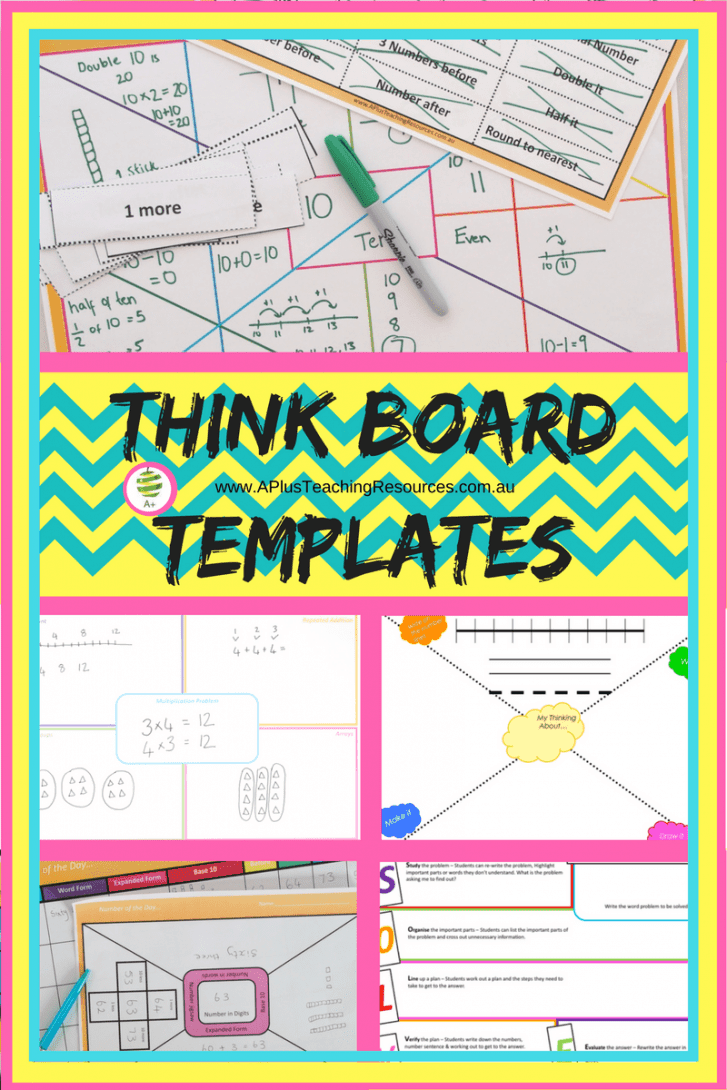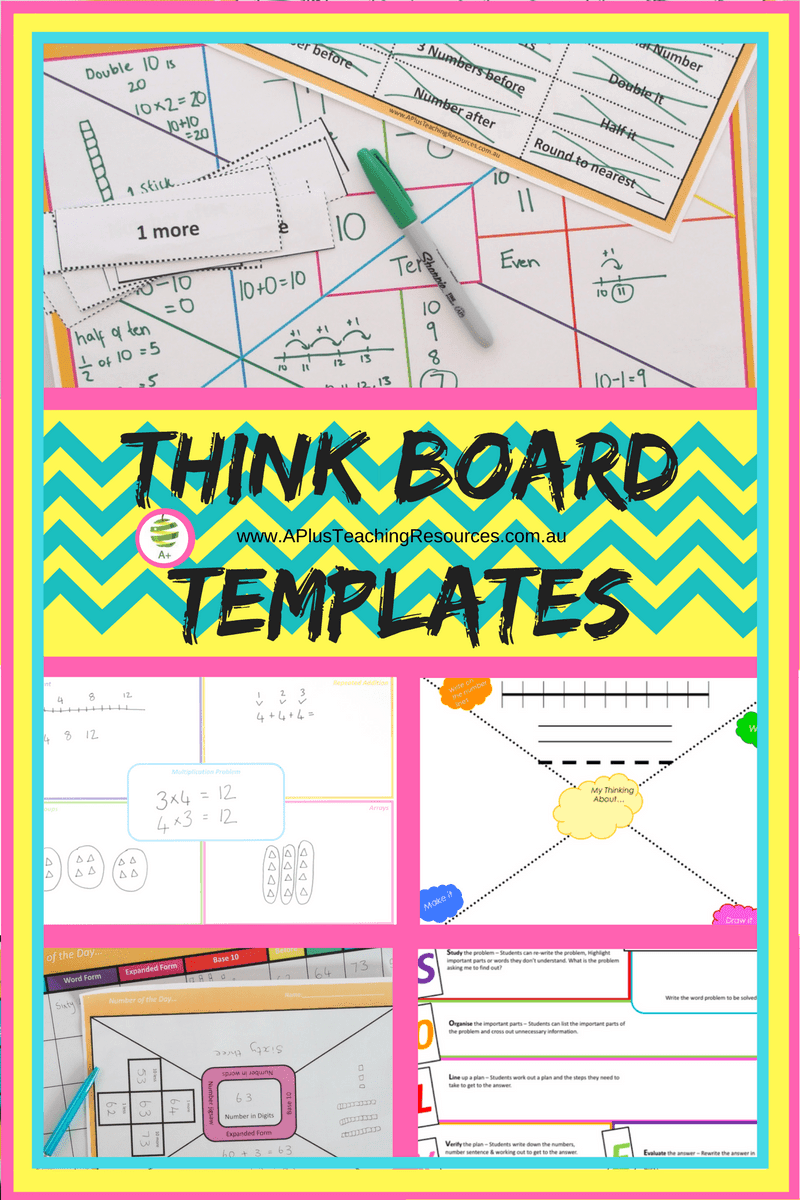 Maths Think boards
Place Value
Place value is an important concept to understand as it is a major factor in understanding numbers, their value and how to apply numbers to operations. Use this Place Value Folder to help your students build an develop their understanding about the value numbers have in different places in the place value system.
Get Your Place Value Folder – This dice game & Place Value Folder is so simple to make and will help your students consolidate their  Place Value understanding. Use dice to generate the numbers & create questions based around your Year Level curriculum. In the template there are 6 separate activities for your students.
Repeated Addition, Arrays, Skip Counting & Multiplication
Teaching repeated addition is a way to improve  multiplication fluency for students who can't learn their multiplication facts. Teaching repeated addition will help students to build their understandings about multiplication using what they already know about addition. It is a simple strategy that you can implement into your maths routines, but one that will produce results quickly! take a look at these classroom ideas that you can use today for teaching numeracy  Download your free printable & worksheets here: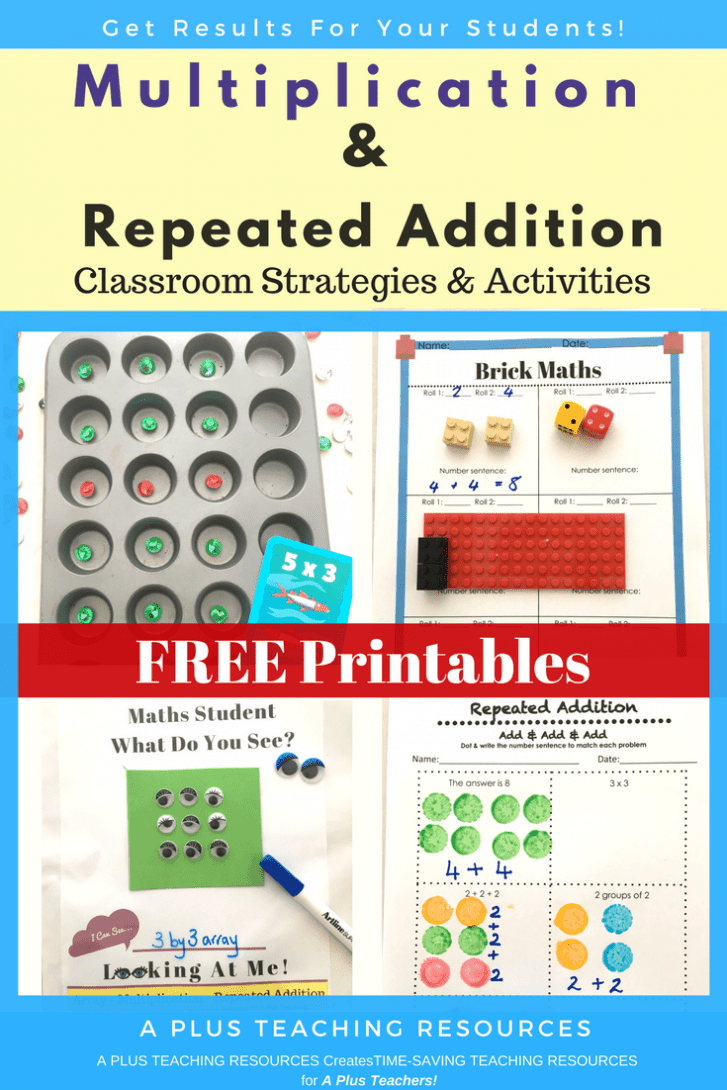 Number Recognition