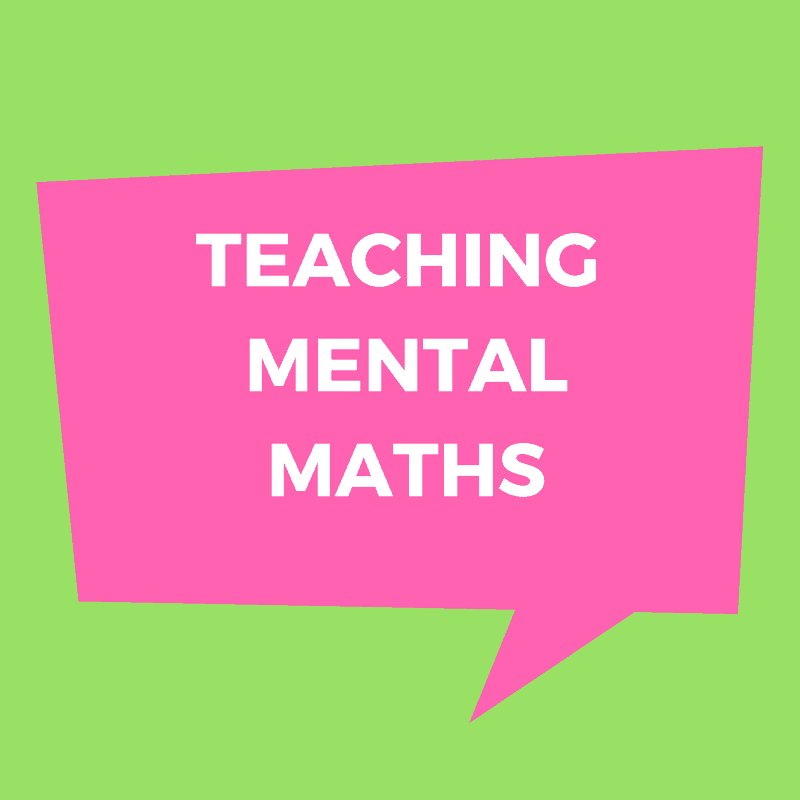 Teaching Mental Maths
Successful Numeracy Teaching includes an effective mental maths program. Unfortunately many numeracy programs focus on drill and kill rote recall of facts rather than taking a strategy focus which results in poor results for many students. Even more alarming is the damage that this approach can do to confidence, self esteem and mindset.
Many mental maths programs are heavily weighted in rote and recall which causes math anxiety and a fixed mindset about learning maths. Students who experience this type of mental maths teaching rely on their memory to recall number facts rather than understanding. When the memory becomes overloaded then facts cannot be recalled which results in embarrassment or humiliation and the feeling that they are "Not A Maths Person." Good Mental Maths programs should include a balance of:
Explicit teaching of a range of strategies
Opportunity to practice strategies
Opportunity for Fluency
Here are some great classroom ideas and activities for your maths classroom:
The A Plus Teacher has been a Primary School Numeracy Curriculum Leader and Coach for 16 years and now advisors A Plus Teaching Resources about Teaching Numeracy
The A+ Team is Passionate About helping educators to save time so that they can concentrate on the most important job in the world… Teaching! The Team Creates Time Saving, Tried & Tested, Hands-on, Teaching Resources, Ideas, Organisers, Checklists, Printables, Posters, & Games!
Visit the Website for Some FREE Teacher Worksheets & ideas! & Join our FACEBOOK Community