These amazing activities for Teaching Number Recognition are designed for kindergarten or preschool kids.  Tried & Tested Ideas for Teaching Numeracy that work!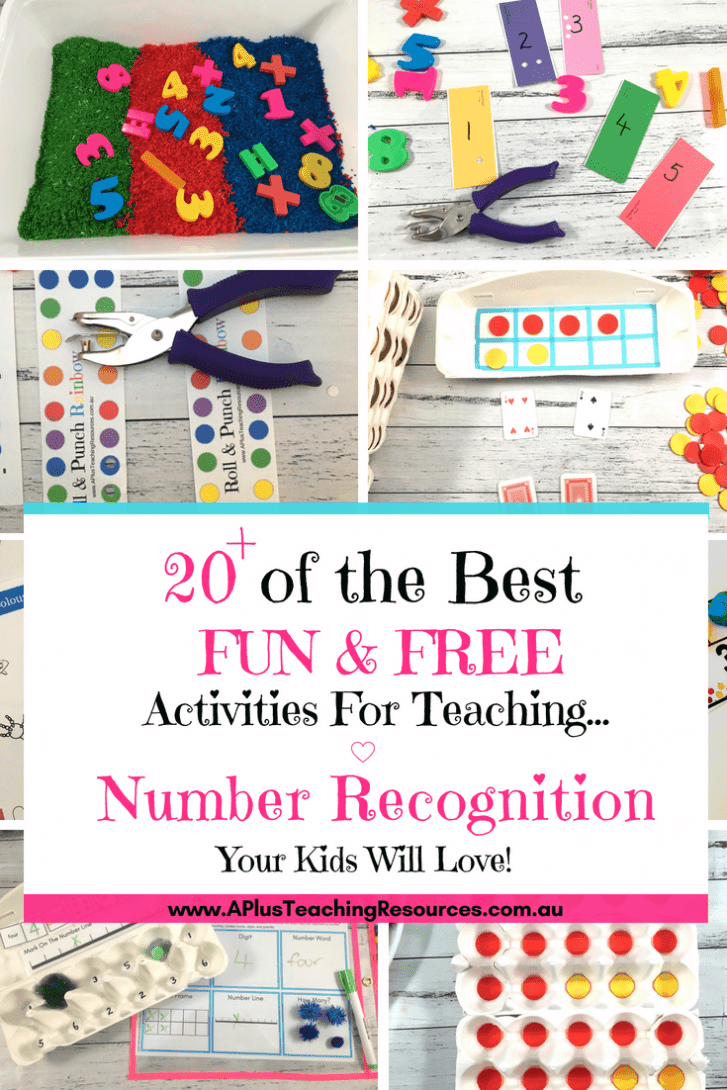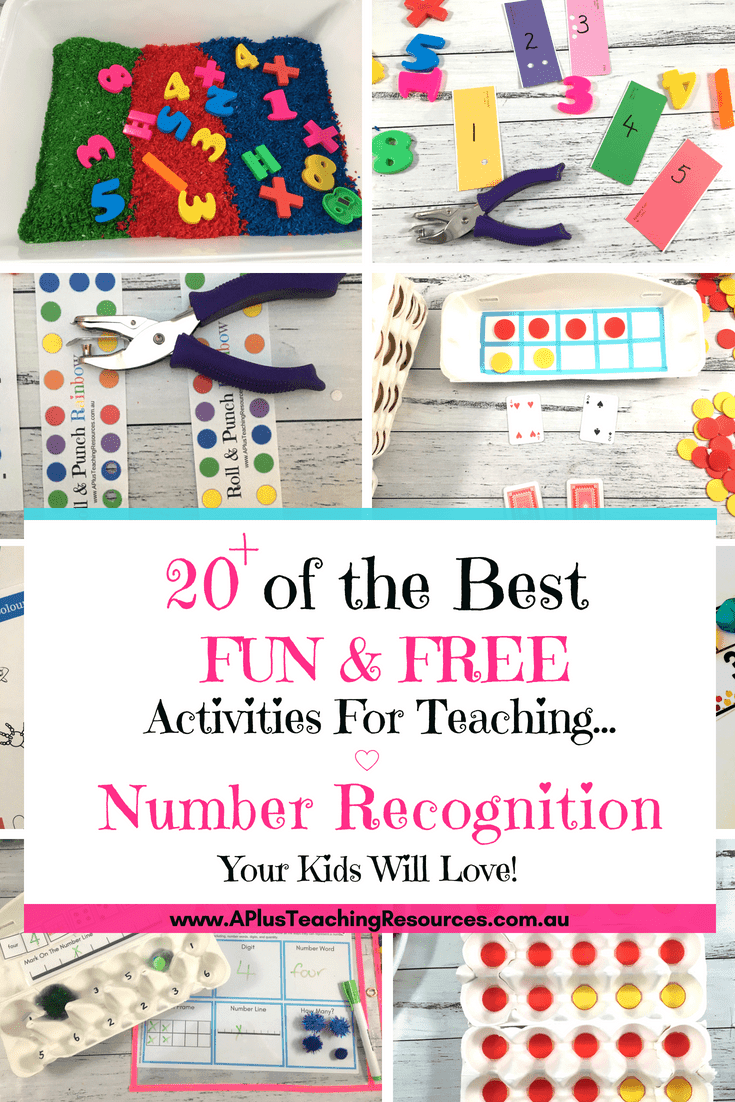 What is Number Recognition?
Number recognition is learning to identify and name numbers and it is one of the first things a kindergarten or pre-schooler will learn how to do. It is a complicated concept because it involves much more than being able to say a number name. Teaching Number Recognition includes teaching number names, writing and recognising digits, counting and quantity.
Traditional flash-card activities will help with recalling and naming different numbers, but this is a long way from teaching children a deep mathematical understanding about number recognition. For this to happen children need numerous opportunities to discover and explore the connection between number names, numerals and quantity (counting).
Things To Remember When Teaching Number Recognition
When planning activities it is important to create a range of experiences for the students that don't just focus on saying or chanting the names of numbers. Math programs need to include activities, games and learning experiences that teach students depth of the concept and encourages them to apply their understandings to a range of situations.
It's important to make sure the activities you use teach your kids:
We have a ton of fun, hands-on activities, teacher resources, and free teacher worksheets and printables . Try them next time you're planning and teaching numeracy, and you'll get excellent results for your children!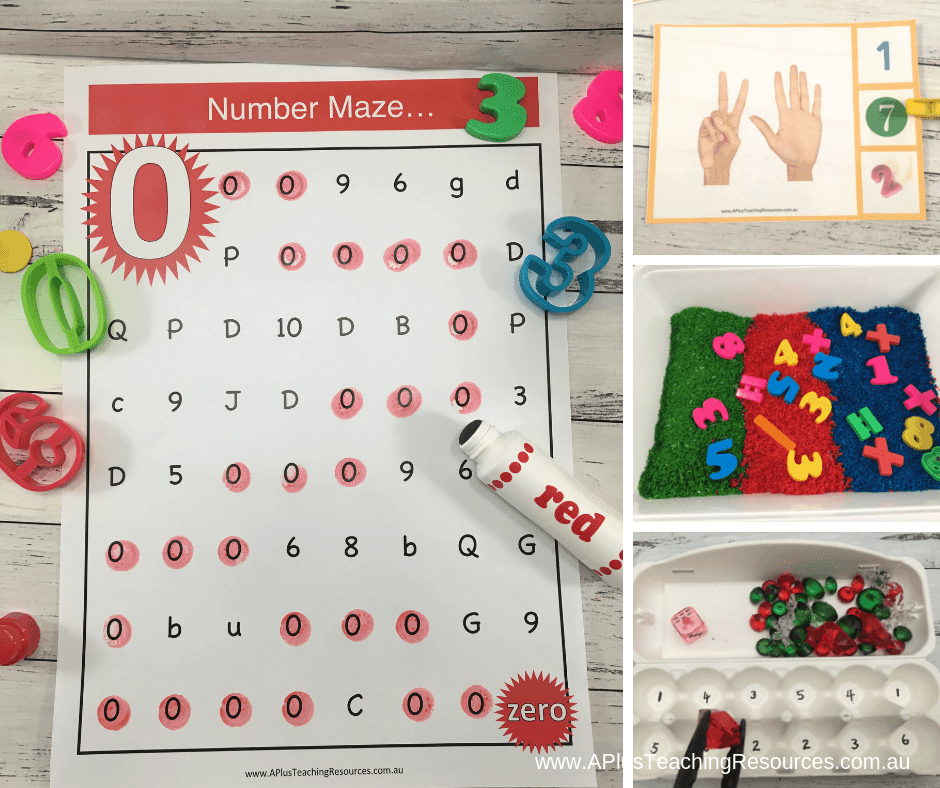 *Some links in this post are affiliate links. This will not affect your buying experience at all, but A Plus Teaching Resources will receive a small compensation in compensation for referring your purchase.
Activities For Teaching Number Recognition
Here is a collection of hands-on activities to help your students recognise, apply and understand numbers. Click each link to read the Blog post and get the best tips, tricks and printables for teaching number recognition!   Don't Forget To Bookmark this page and check back often, we add new thing regularly!
Number Recognition Games
Roll and Dot The Number Printables
Egg Carton Math

Fine Motor Resources
Number Printables For Playdough
Halloween Themed Number Printables
More Activities To Teach Number Names
Our Number Recognition Products


Don't Miss Out!!! Sign up to our Blog To get the next Resources idea & Free Printable Delivered To Your Email !!!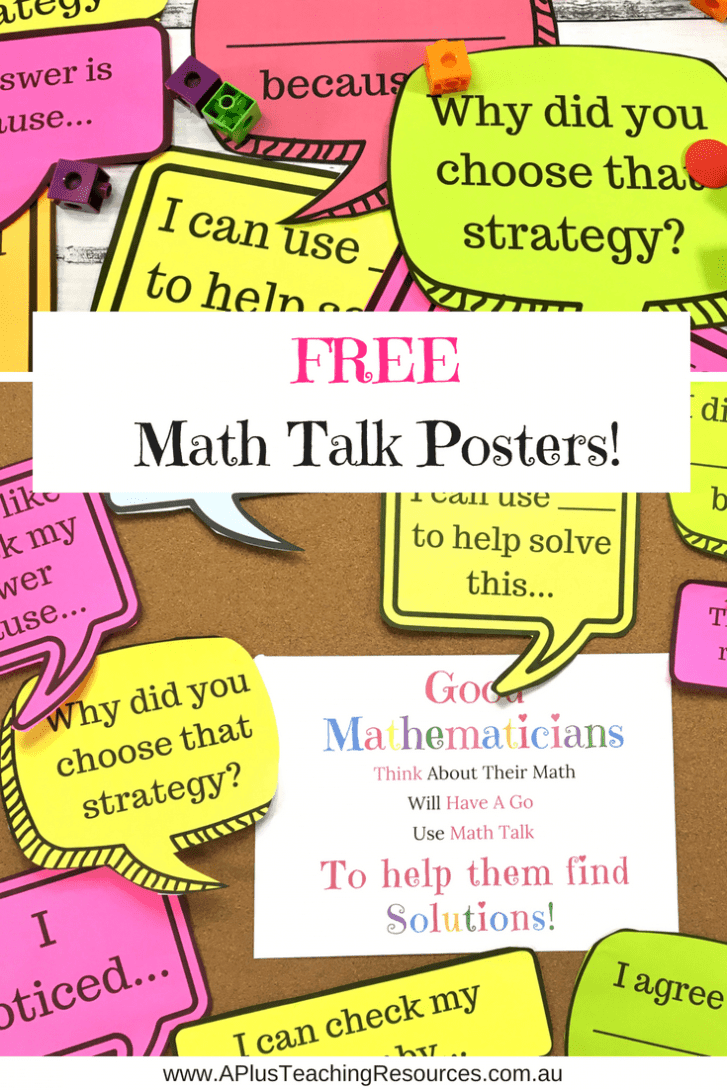 Teaching number sense is kind of  a big deal during the early years. Our Blogging buddies over at Sea of Knowledge also has a list of some incredible hands-on math number sense activities which you have to see!
Click here to get more freebies