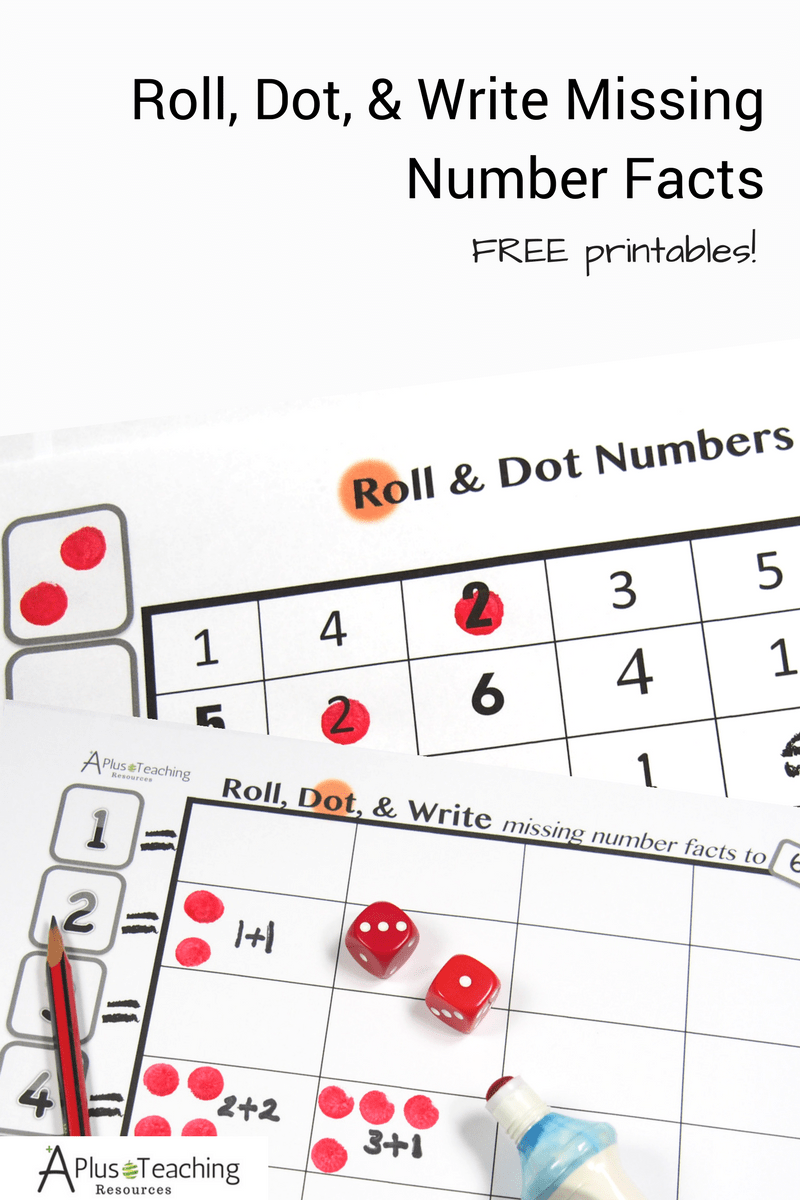 This quick dice activity is a great way for children to build fluency and learn basic number facts. The free number fact printable is easy to use as part of your math rotations or for homework… Just roll your dice, dot the total and write a number fact!
Roll, Dot & Write Missing Number Facts
The Muffin Tin Maths Video & Number Facts Fluency ideas printable  was so popular so we thought we would share another easy to prepare Number Facts & Fluency Activity for your students.
Do your students love using dice during math time? So do ours but we recently found an even more motivating classroom tool for my students…introducing dab & dot markers.   
Do you know the power of the "Special Markers?  "YES!" we hear you chuckle well here's our latest find.. the QUEEN of all special markers… the Dab & Dot Marker!
Our students just ♥love♥ using these markers so we decided to try and use them to make learning number facts more enjoyable for them. Many of our students find it just too hard and frustrating to work on building fluency and automatic recall of number facts and they often become disengaged, noisy and give up during this rotation.
Enter this little life saver… 'The Special Marker!' I'm sure you have used scented special markers in your class before with amazing results…
When our students use Dab and Dot Markers for revision, fluency and recall they find number fact activities so much fun! A MUST for any teacher's toolkit… give them a try you won't regret it!
We also find that to keep students on task with their learning they need accountability. To do this we create some type of self-reflection or recording sheet to be completed as part of a dice activity . These techniques certainly helps to keep students on task and responsible for their own learning with the added bonus of collecting evidence of their understanding.
We have created two FREE Printables for you to use with your Dab & Dot Markers… Keep reading to download them.
Roll & Dot Numbers
Early Years Activity – This activity is great for developing the ability to subitise and match the corresponding numbers.
Equipment: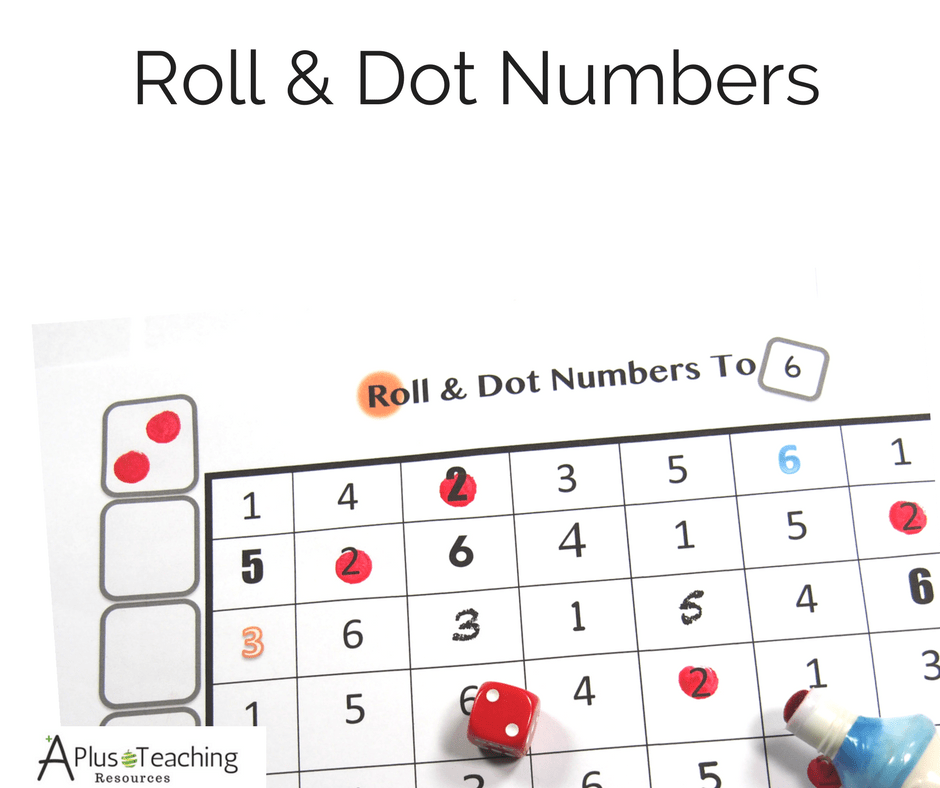 How to Play:
Roll, Dot & Write Missing Number Facts
We created this version to help students recall basic number facts to 30.  Students  roll one or more dice, find & dot the total rolled, then write a matching number fact using addition, subtraction, division or multiplication .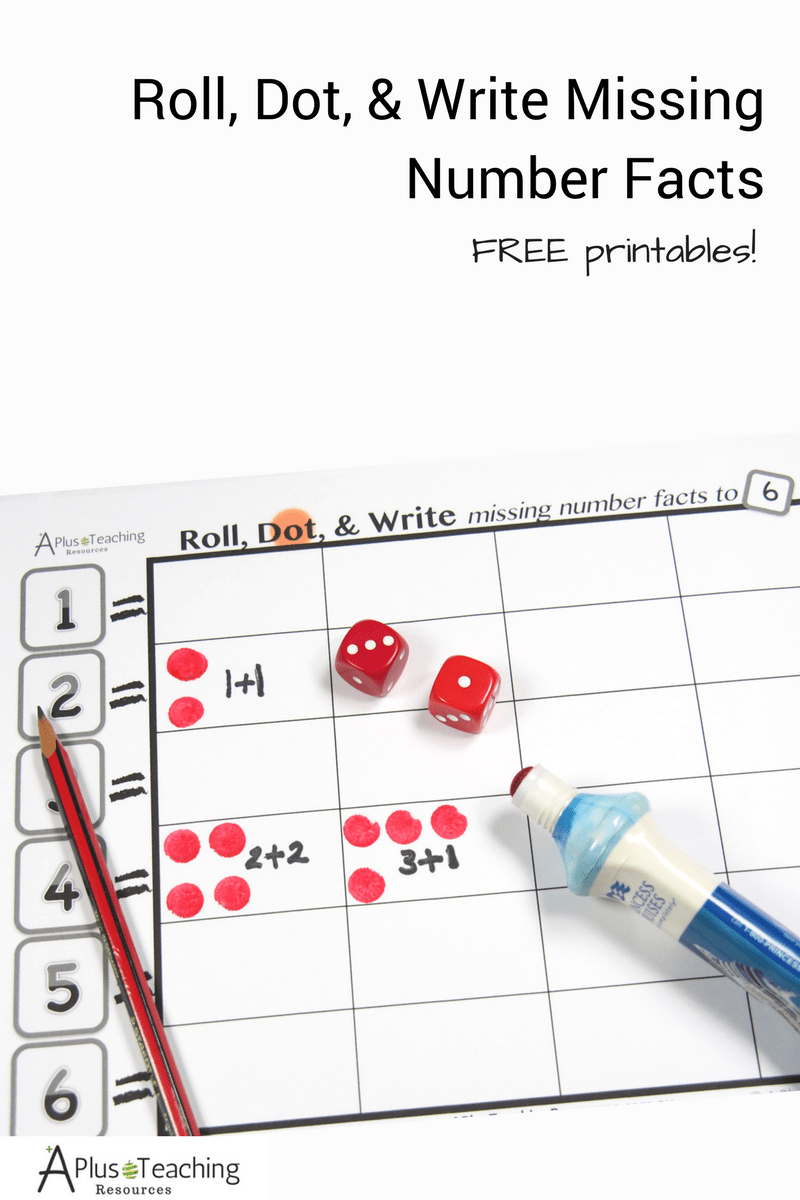 Equipment:
How to Play:
Related Post: Muffin Tin Number Fact Activities