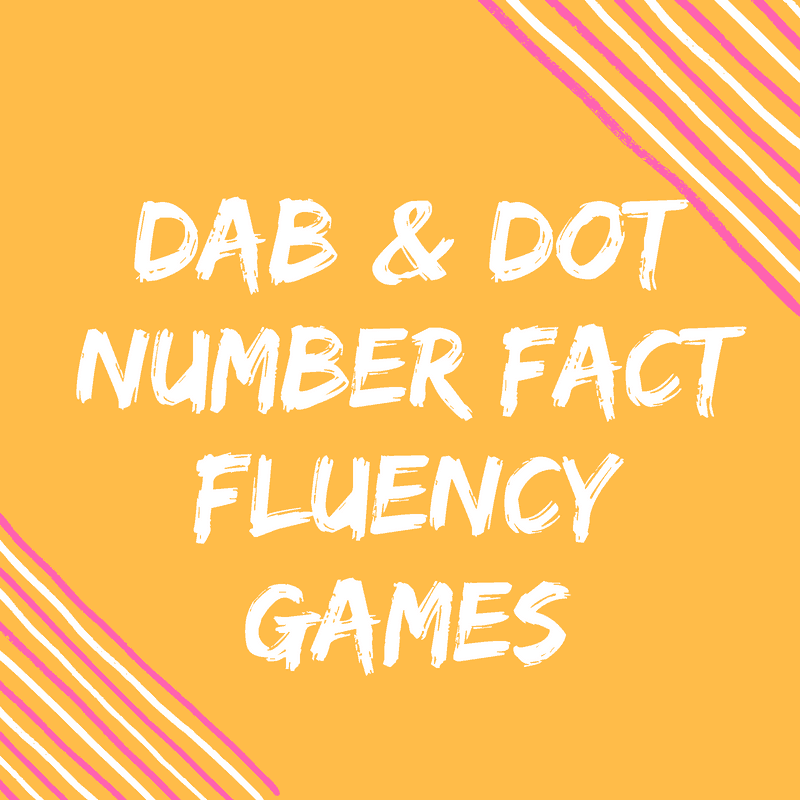 You should try these fun Number Fact Fluency dice activities the next time you're teaching number recognition. These free games are a great way for children to build number fluency and learn basic number facts. The free number fact fluency dice activities are easy to use as part of your math rotations or for homework… Just roll your dice, dot the total and write a number fact! It is a great teacher worksheet for any maths centre.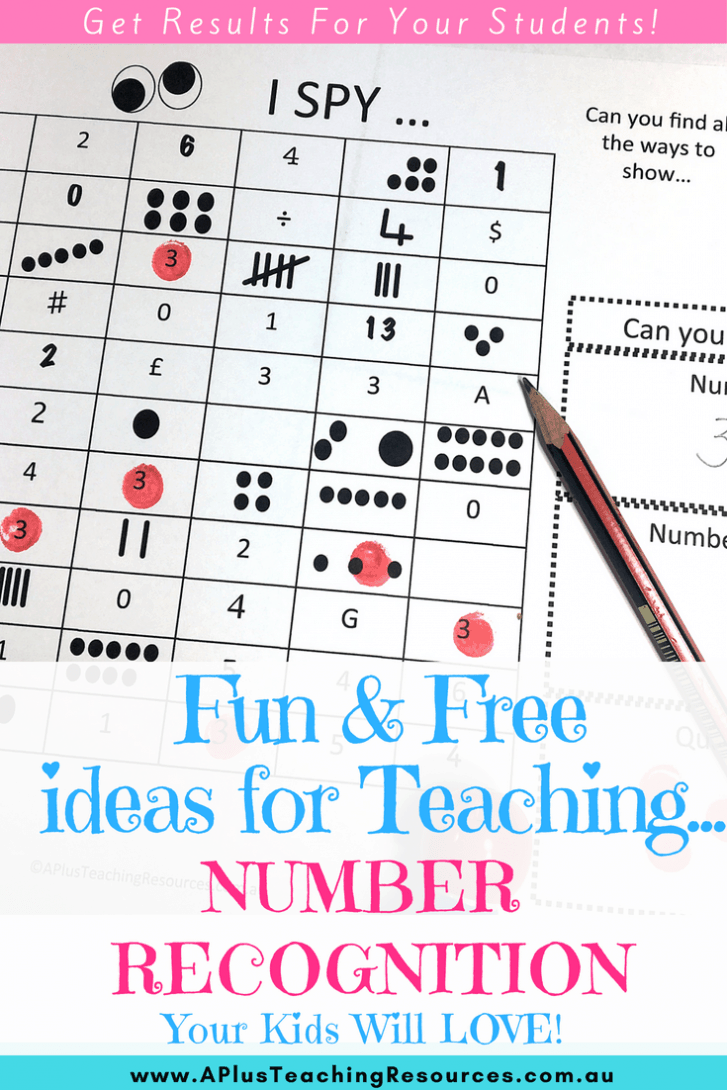 *Some links in this post are affiliate links. This will not affect your buying experience at all, but A Plus Teaching Resources will receive a few pennies in compensation for referring your purchase.
Fact Fluency Dice Activities
The Muffin Tin Maths Video & Number Facts Fluency ideas printable  was so popular, we thought we would share another easy to prepare Number Facts & Fluency Activity for your students.
Do your students love using dice during math time? So do ours but we recently found an even more motivating classroom tool for my students…introducing dab it markers.
Do you know the power of the "Special Markers?  "YES!" we hear you chuckle well here's our latest find.. the QUEEN of all special markers… the Dab & Dot Marker!
Our students just ♥love♥ using these markers so we decided to try and use them to make learning number facts more enjoyable for them. Many of our students find it just too hard and frustrating to work on building fluency and automatic recall of number facts and they often become disengaged, noisy and give up during this rotation.
Enter this little life saver… 'The Special Marker!' I'm sure you have used scented special markers in your class before with amazing results…
When our students use Dab and Dot Markers for revision, fluency and recall they find number fact activities so much fun! A MUST for any teacher's toolkit… give them a try you won't regret it!


We also find that to keep students on task with their learning they need accountability. To do this we create some type of self-reflection or recording sheet to be completed as part of a dice activity . These techniques certainly helps to keep students on task and responsible for their own learning with the added bonus of collecting evidence of their understanding.


We have created two FREE Printables for you to use with your Dab & Dot Markers… Keep reading to download them.
More Number Recognition Activities
 Dab & Dot Number Recognition  Game – Dice Activity
Early Years Activity – This activity is great for developing the ability to subitise and match the corresponding numbers.
Equipment: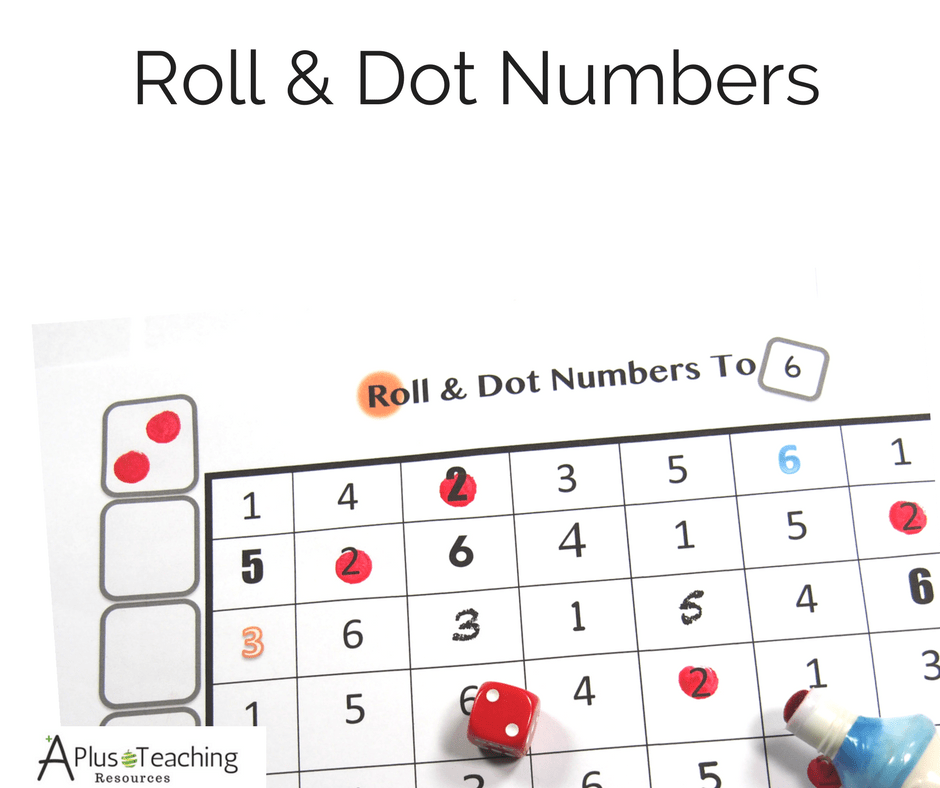 How to Play:
Roll the dot dice & 'see how many, without counting' (2 is rolled in the graphic)
Select a colour of Dab & Dot marker and copy the dots onto the blank dice on the activity sheet (red- 2 dots are dabbed onto the sheet)
Use the same colour marker to dab & dot 'how many'… find them all (2 was rolled so all the number 2's are dabbed)
Roll again & continue, changing dab & dot marker colour each time a different number is rolled (6 different colours)
 Roll, Dab, Dot & Write Number Facts Game
We created this version to help students recall basic number facts to 30.  Students  roll one or more dice, find & dot the total rolled, then write a matching number fact using addition, subtraction, division or multiplication .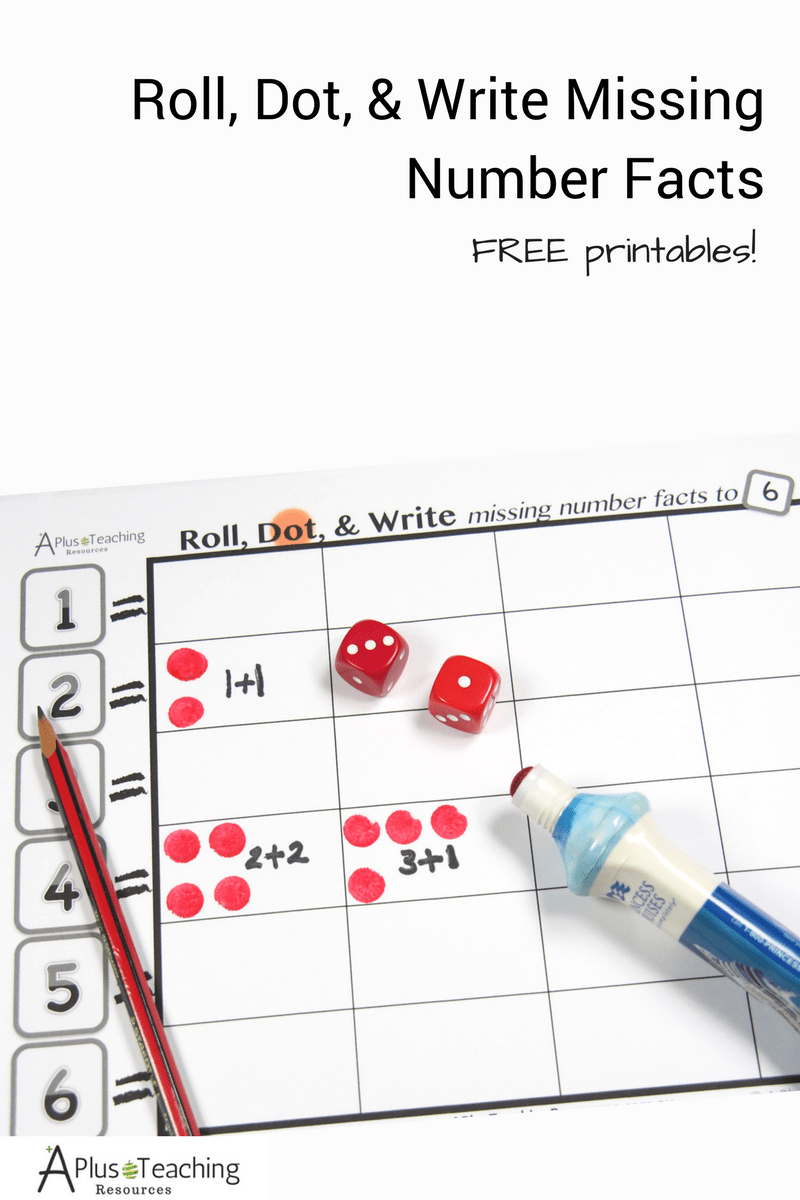 Equipment:
How to Play:
Roll one or more dot dice (3 and 1)
Find the total rolled (4)
Select a colour Dab & Dot marker and copy the dots onto the on the activity sheet (red- 3 dots &  1 dot )
Continue playing…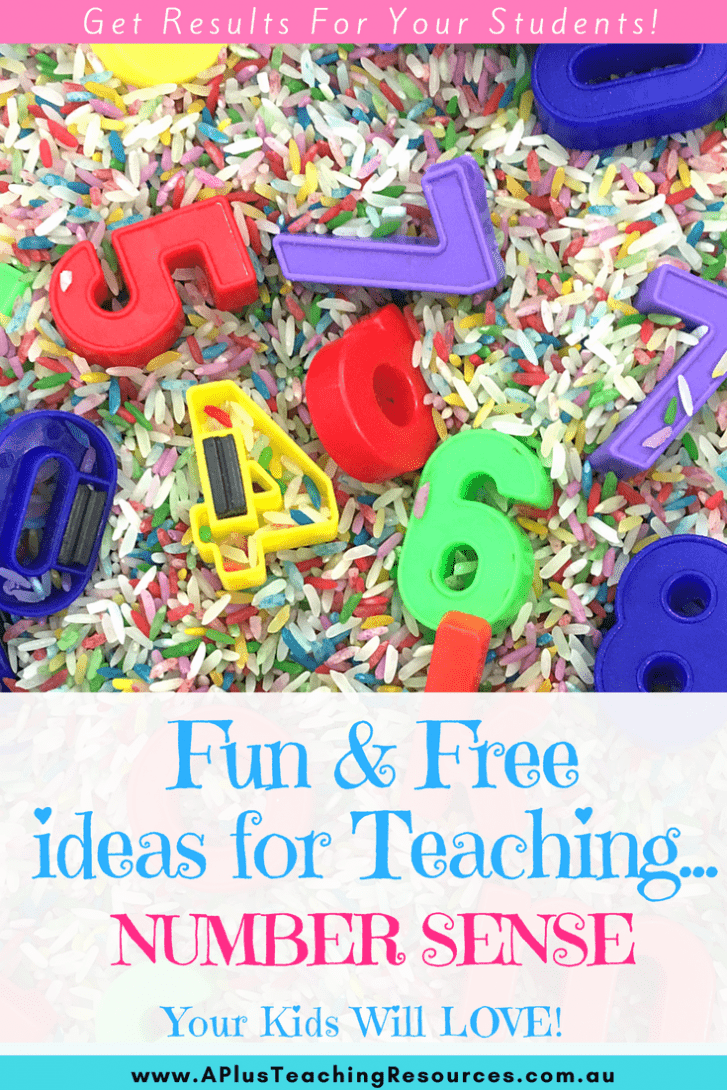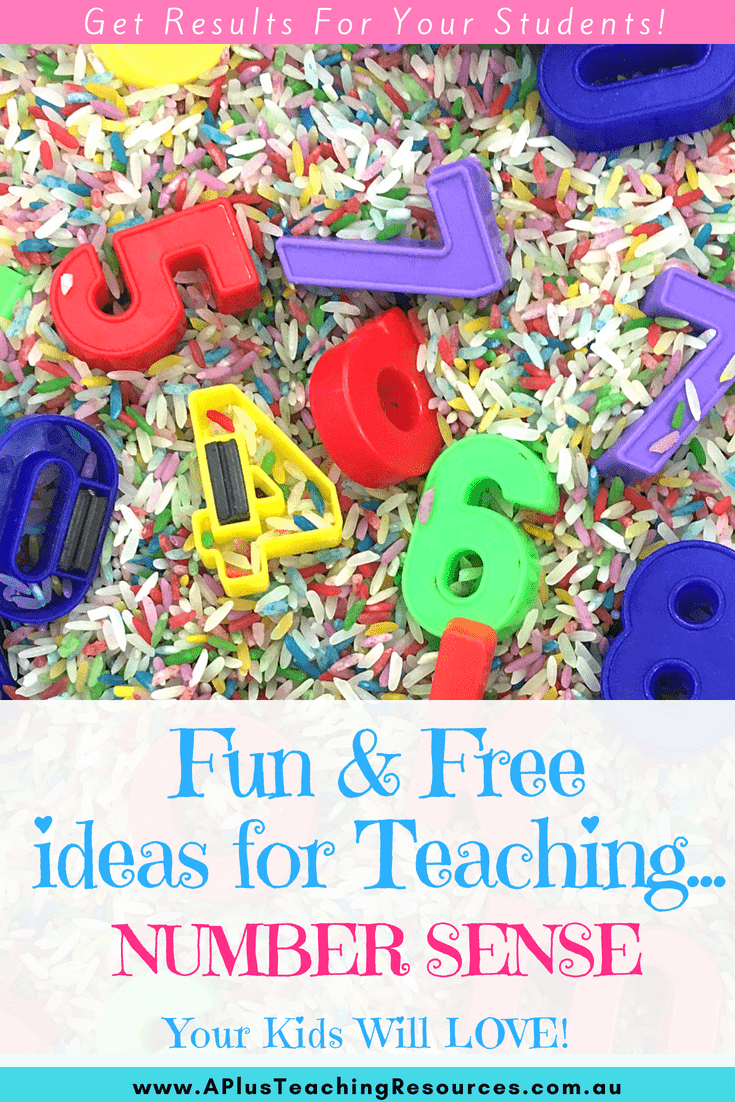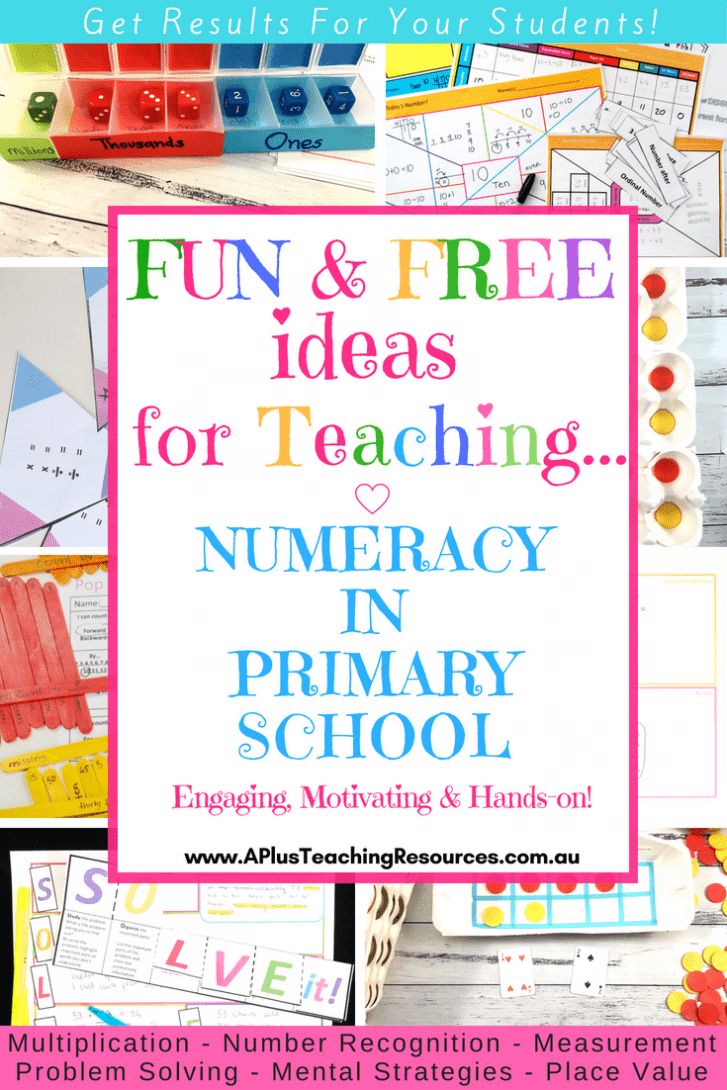 Teaching Numeracy In Primary School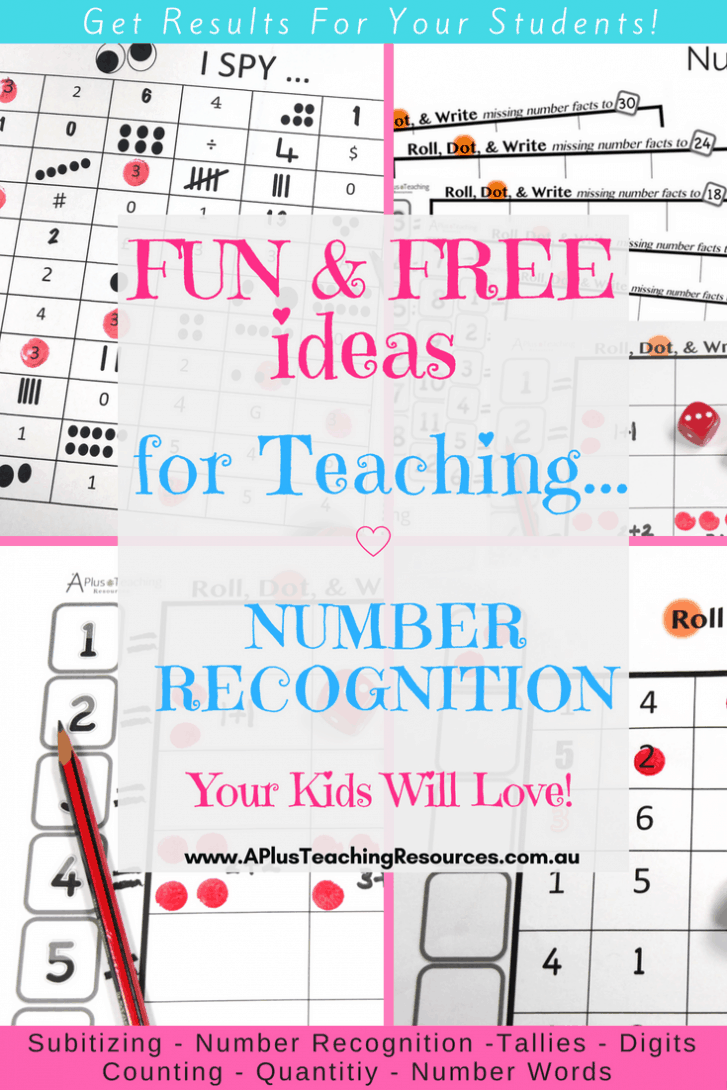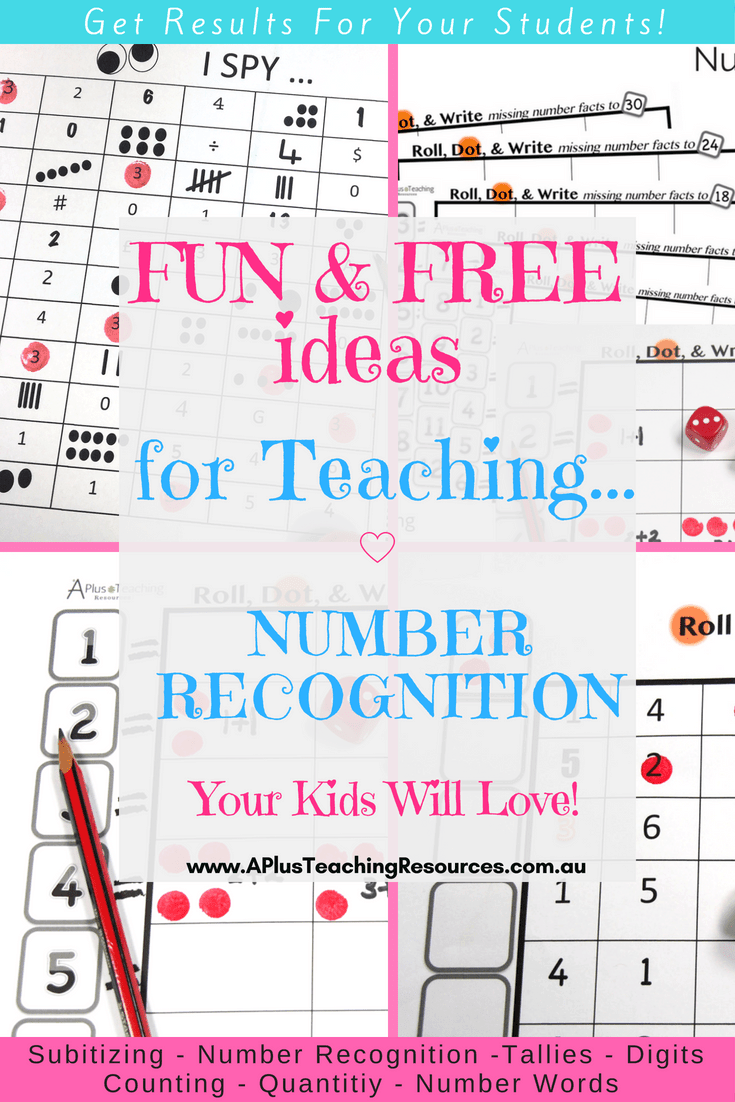 The A Plus Teacher has been a Primary School Numeracy Curriculum Leader and Coach for 16 years and now advisors A Plus Teaching Resources about Teaching Numeracy
The A+ Team is Passionate About helping educators to save time so that they can concentrate on the most important job in the world… Teaching! The Team Creates Time Saving, Tried & Tested, Hands-on, Teaching Resources, Ideas, Organisers, Checklists, Printables, Posters, & Games!
Visit the Website for Some FREE Teacher Worksheets & ideas! & Join our FACEBOOK Community