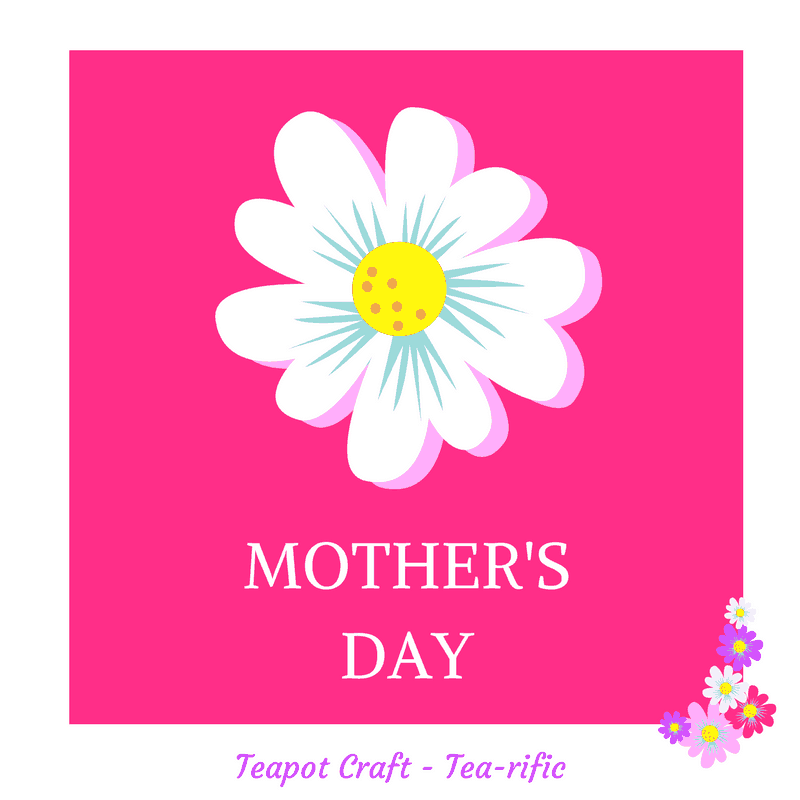 Tell Mum how much you love her with this easy printable Mothers Day Teapot Card. This simple, fun teapot Mothers day card craft idea is not just for Mother's Day it can also be used for Father's Day or Teacher Appreciation Day too! Tell someone they are 'tea-riffic' and let them enjoy a nice relaxing cup of tea. Scroll to download the FREE teapot card template now!
We always plan Mother's Day thematic craft activities for kids  at school so that the students can make something special to take home. Give this cute Mothers day teapot card with teabag, a go!
Mother's Day Teapot Card Equipment
Click image to get template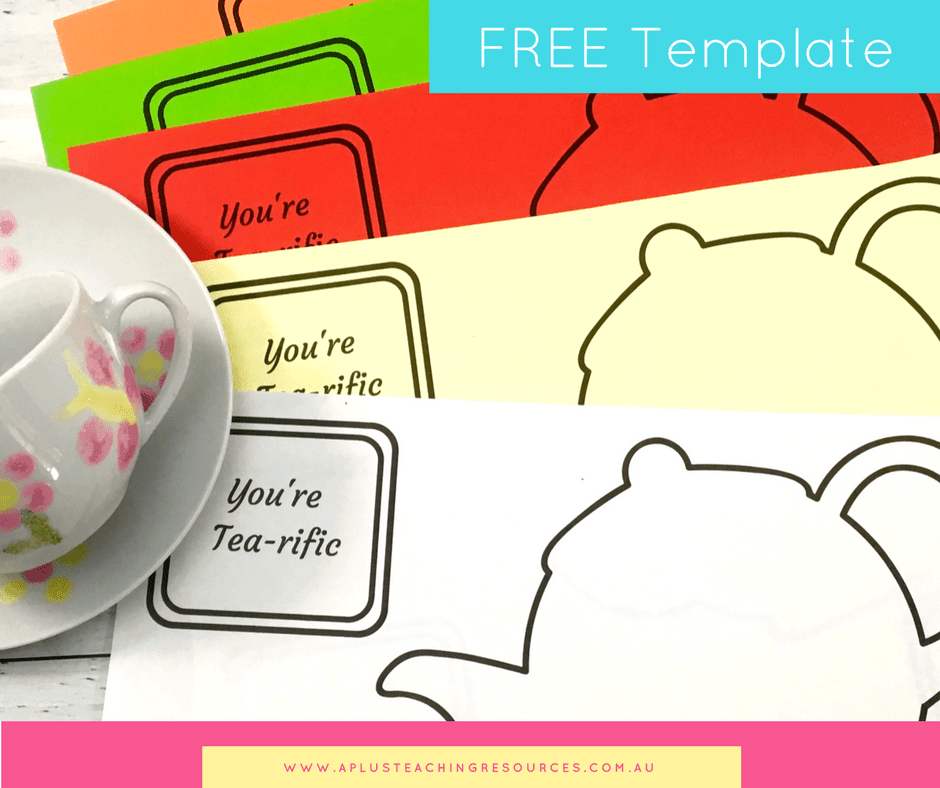 Mother's Day Teapot Card Design
Decide on your design. We printed the template on white paper and created a Blue & White Chinese pottery design using blue markers. Next we added some Mother's day bling. Or you can choose to print on coloured paper, the choice is yours.
Cut out the template and decorate.
Place double sided tape on bottom & 2 sides of the tea bag pocket, remembering to leave the top of the pocket open so you can insert the tea bag.
Stick teapot onto a piece of card. Insert Tea bag into pocket.
Mother's Day Poem
Select from 3 different Mother's Day Messages:
You're Tea-rific
Happy Mother's Day
For all the special things you do for me… Enjoy a steaming cup of hot tea!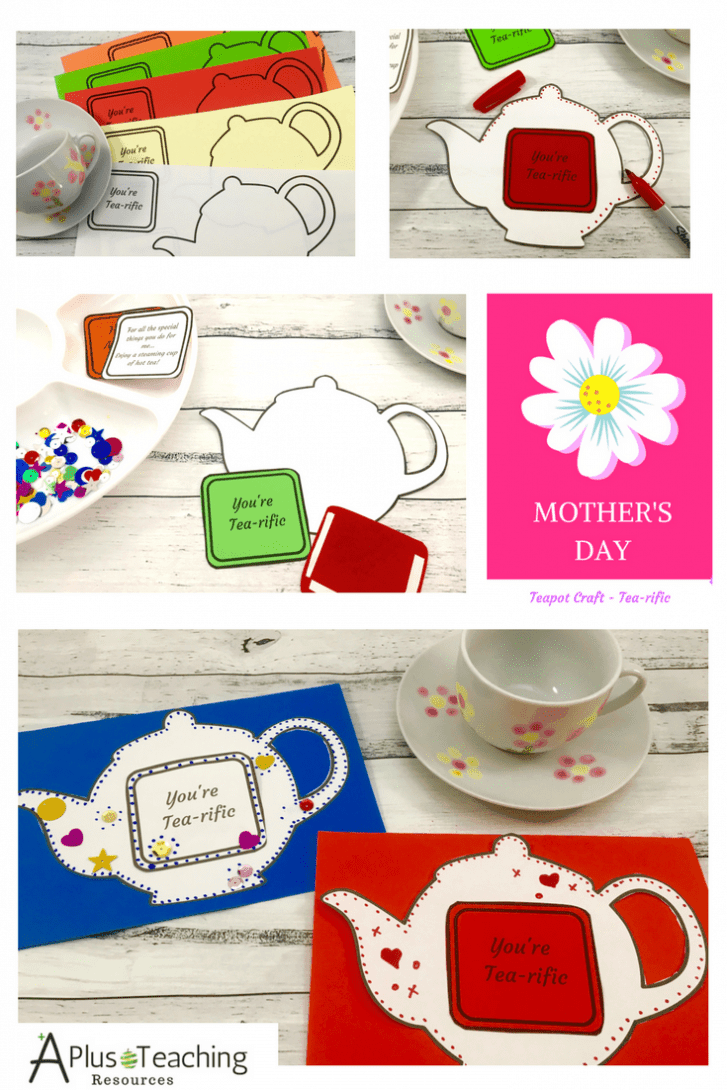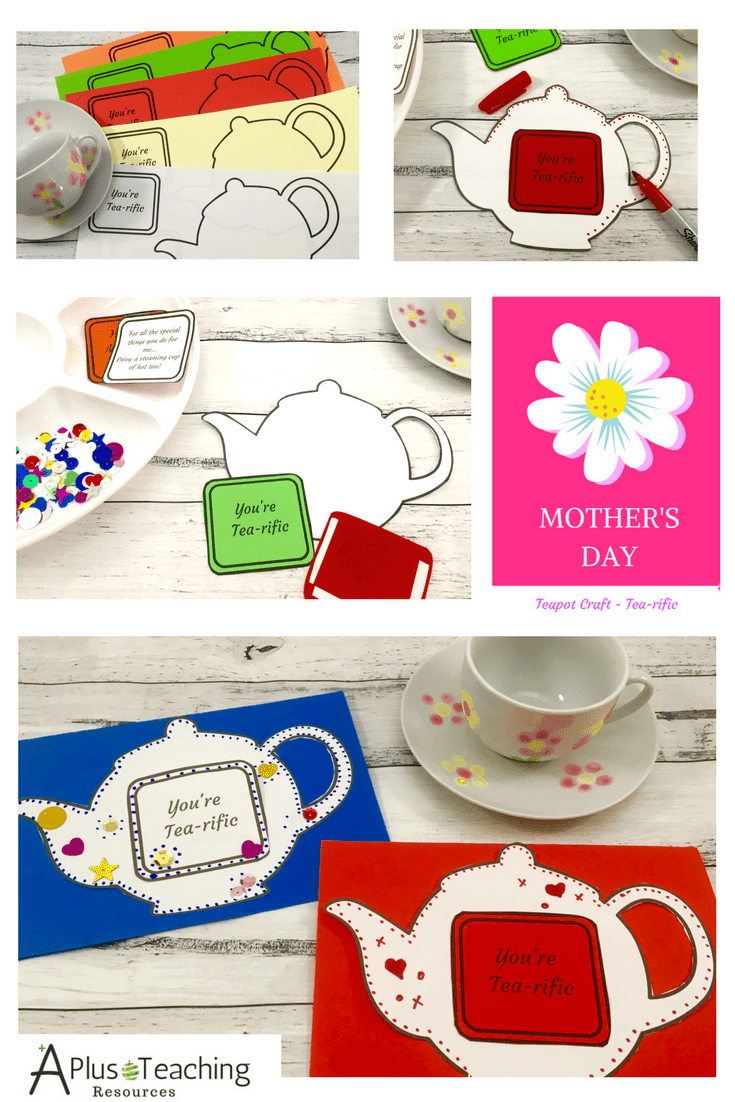 Mother's Gift Idea
Try this mother's day Fingerprint Flower cup & saucer gift idea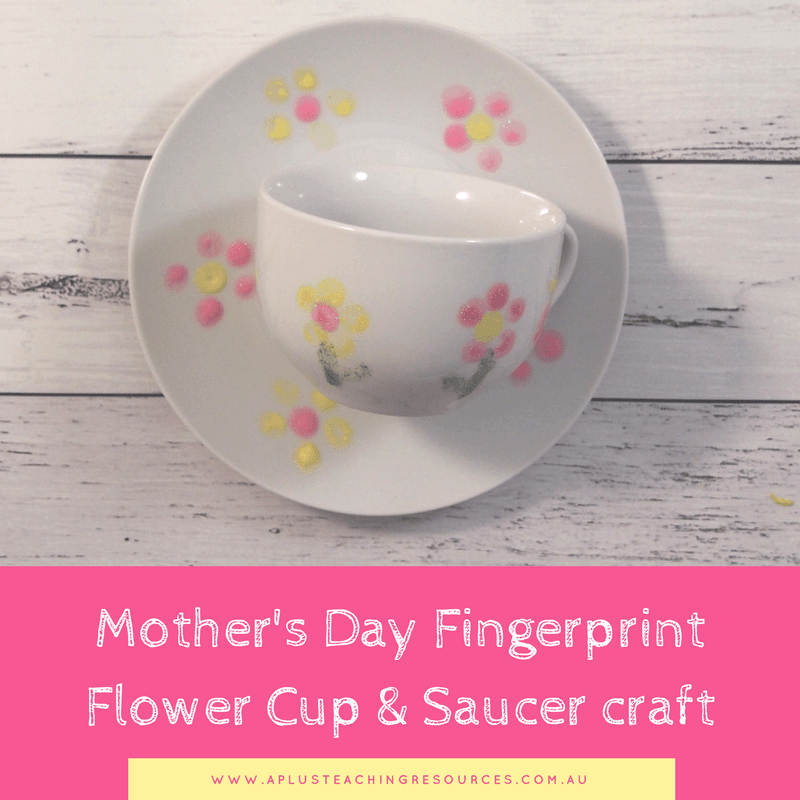 The A Plus Teacher has been a Primary School Numeracy Curriculum Leader and Coach for 16 years and now advisors A Plus Teaching Resources about Teaching Numeracy
The A+ Team is Passionate About helping educators to save time so that they can concentrate on the most important job in the world… Teaching! The Team Creates Time Saving, Tried & Tested, Hands-on, Teaching Resources, Ideas, Organisers, Checklists, Printables, Posters, & Games!
Visit the Website for Some FREE Teacher Worksheets & ideas! & Join our FACEBOOK Community