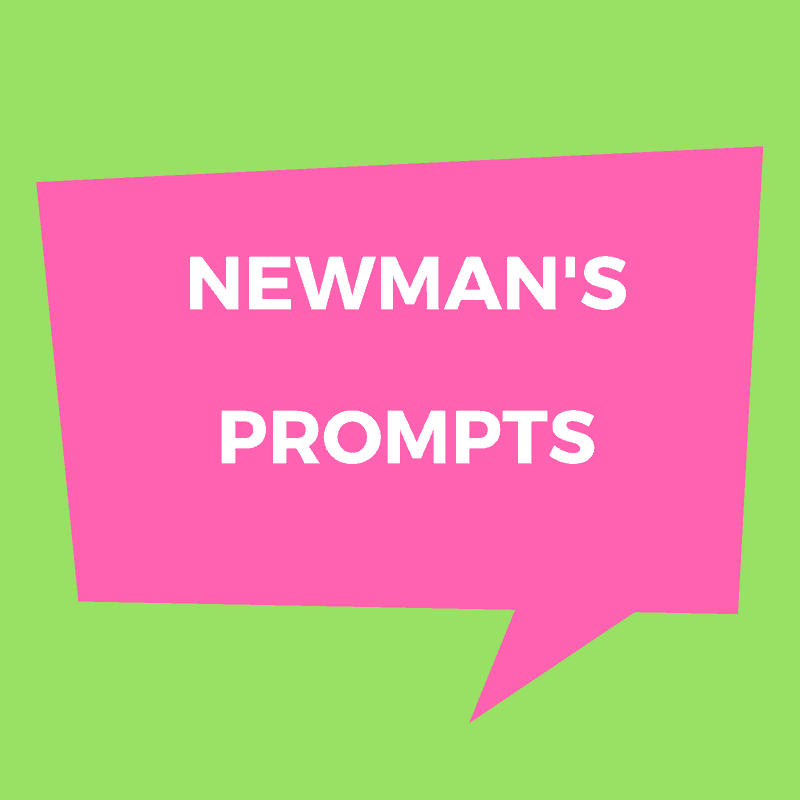 Using Newman's Prompts & Error Analysis
Newman's prompts and error analysis are tools that can be used to help teachers to teach students how to solve maths problems. They are the brain child of one of Australia's top teaching theorists, educational researcher Dr. Anne Newman. They consist of 5 prompts that help teachers to identify where student understanding breaks down when solving maths problems. Use these prompts to help your students learn how to think and become better problem solvers!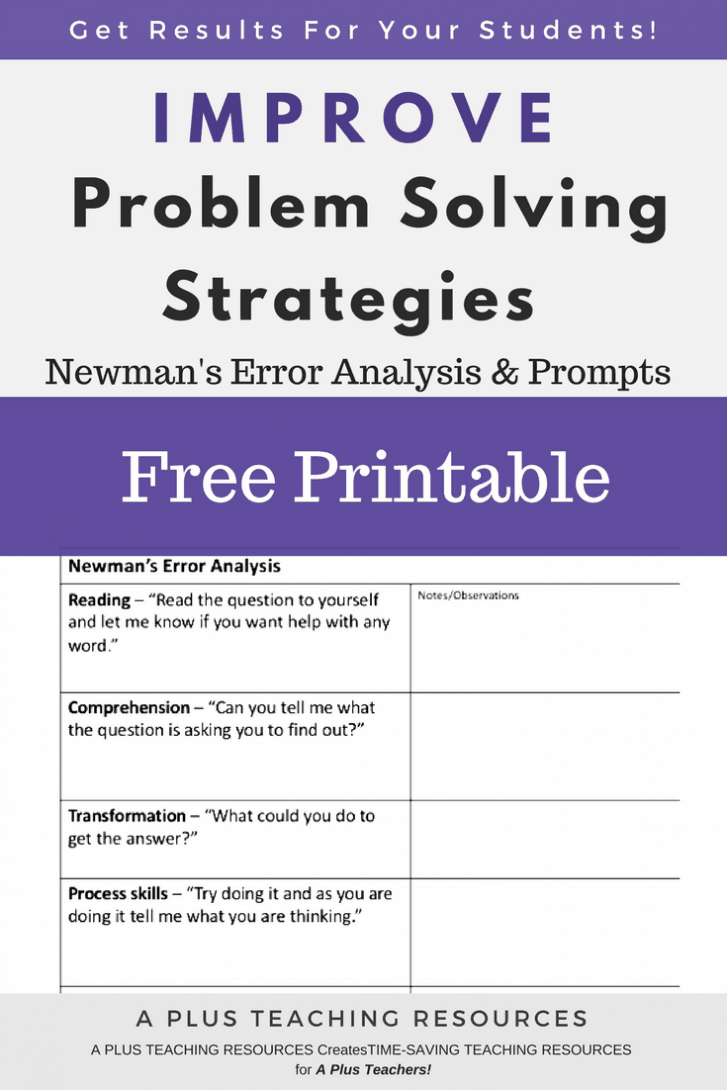 During her research, Newman identified that many students failed at solving maths problems. She found that students did not read the whole problem and focussed on adding the numbers they saw in the problem. Her research identified that student struggled more with the reading and decoding semantic structures, vocabulary, and the symbolism of mathematics than with the standard algorithms.
… a large percentage of children fail mathematics because they can't read nor understand the wording of the tasks they are given to solve by mathematics teachers.
Dr. Anne Newman
Many teachers do not like teaching word problems and many students don't like tackling them either. Using Newman's Error Analysis when teaching numeracy, also known as NEA, will help students and teachers be successful.
Newman's Prompt Template
Newman's prompts is a framework, for teachers to use, that identifies the specific areas where students understanding breaks down when solving problems. This information can then be used by teachers to support student understanding.
Newman's research (1977, 1983) identified that when a person attempted to answer a standard, written, mathematics word problem they had to be able to pass over a 5 sequential hurdles:
Level 1 Reading (or Decoding)
Level 2 Comprehension
Level 3 Transformation
Level 4 Process Skills
Level 5 Encoding
Use these prompts in your classroom and get instant results for your students!
We have put together a simple cheat sheet with these prompts so you can have them at your fingertips >>> CLICK Here To Download your FREE Newman's Prompts / Analysis Sheet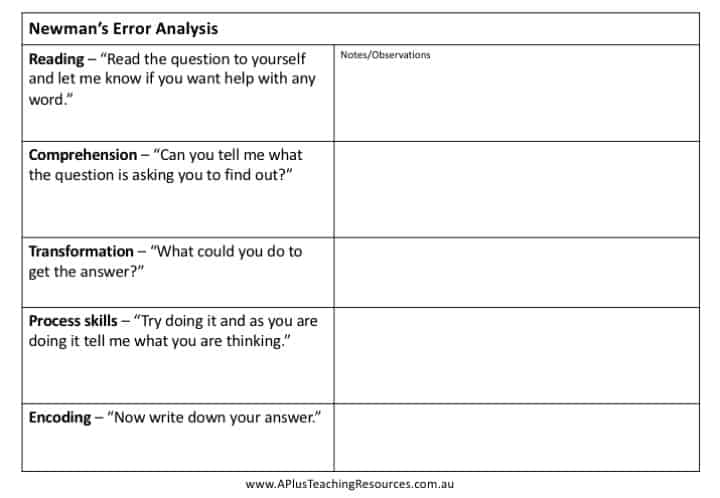 Our Readers Also Loved This…