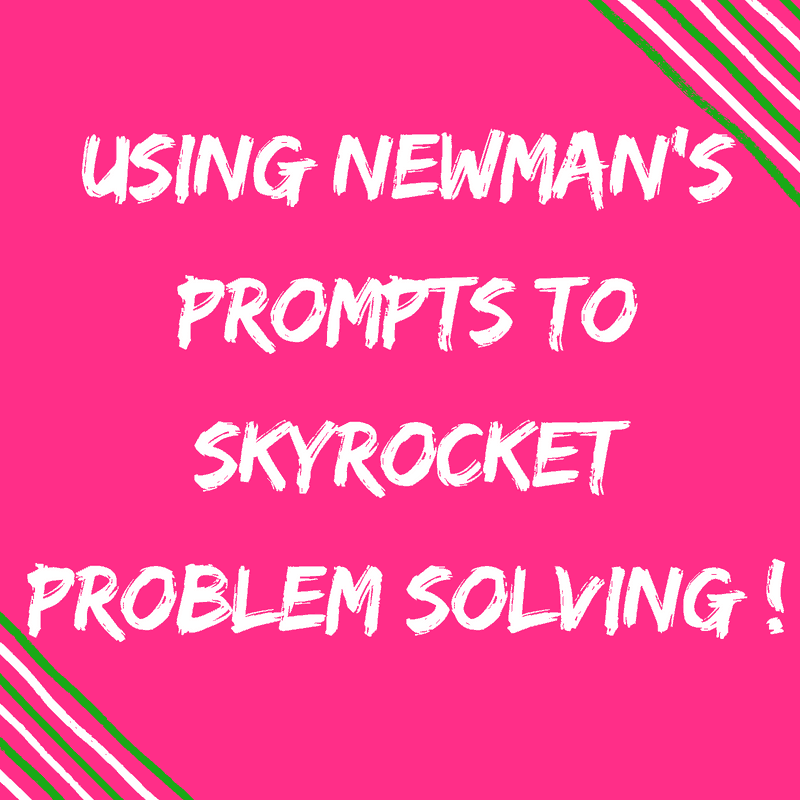 Try Using Newmans prompts to help your kids become confident at solving math problems These 5 steps will skyrocket your students problem solving success!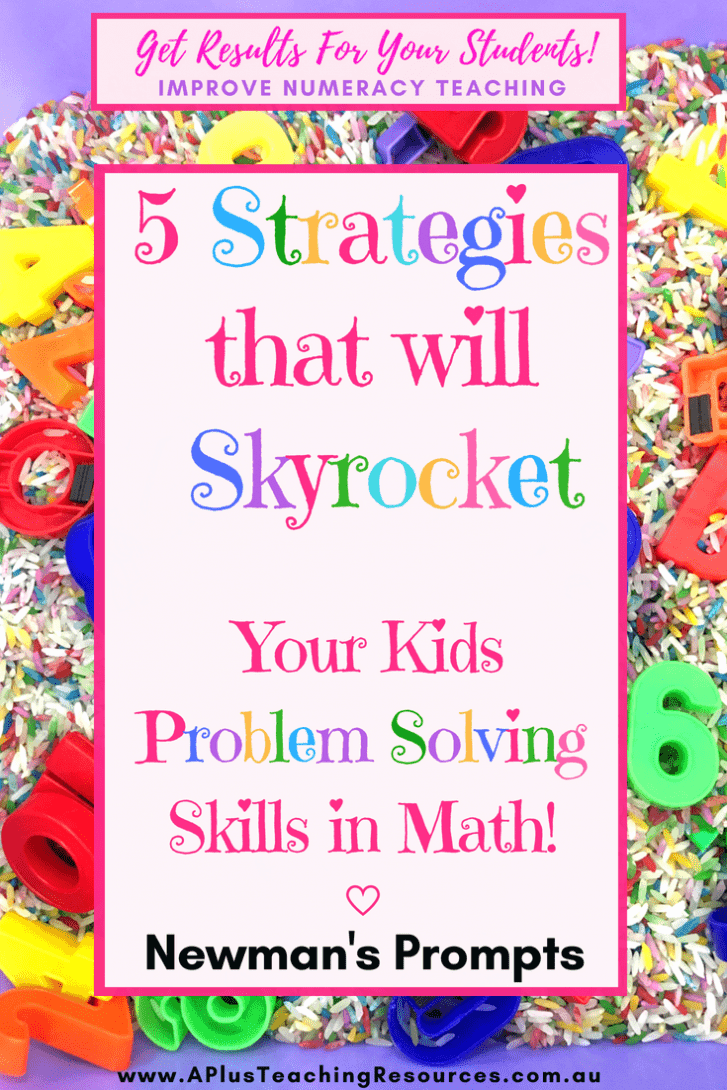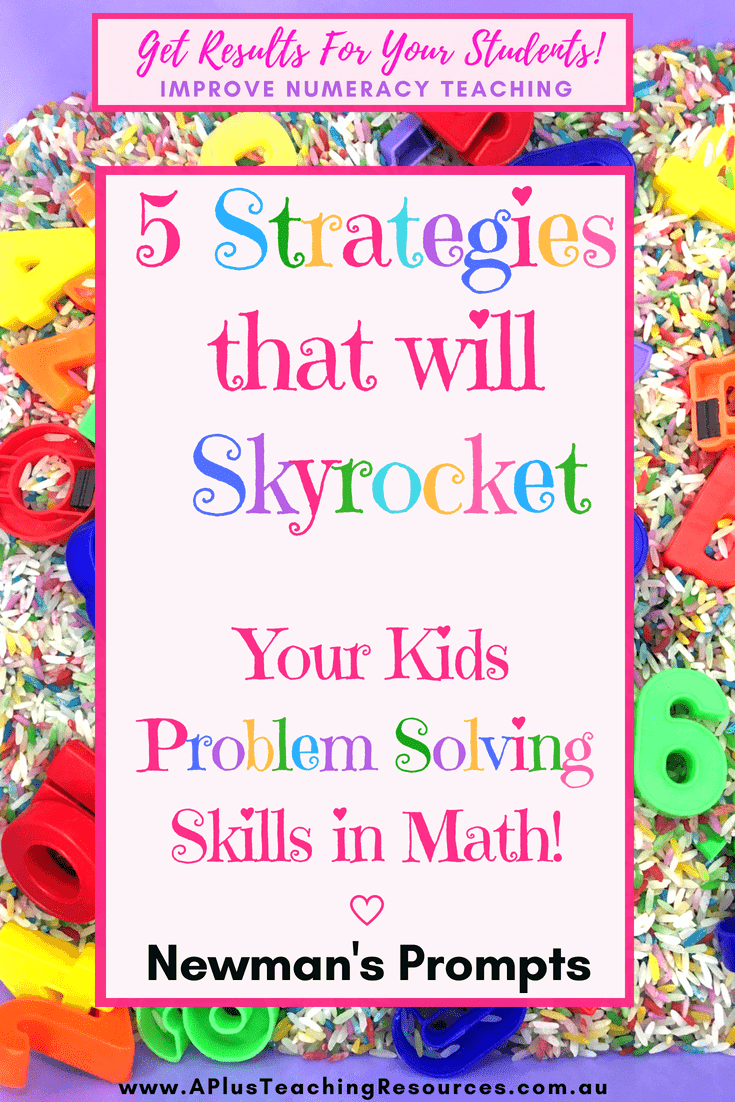 Using Newmans Prompts & Error Analysis
Newmans prompts and error analysis, are effective tools for teaching numeracy. They can be used to help teachers to teach students how to build their problem solving strategies and become more successful at solving maths problems. In just 5 steps you will be able to identify where your students understanding breaks down and instantly address their weak areas with skill specific prompts.
*this post contains affiliate links, you will not be charged for using the links but A Plus Teaching Resources may receive a small commission for referring your purchase.
Newmans Prompts Research
Newmans Prompts are the brain child of one of Australia's top teaching theorists, educational researcher Dr. Anne Newman. During her research, she identified that students, as a whole, disliked and failed at solving maths problems due to the same issues.
She found that students did not read the whole problem but instead just wanted to add together any numbers in every word problems.  Her research identified that students struggled with:
Reading and decoding semantic structures
Vocabulary
Interpreting visual cues in problems
Symbolism of mathematics
Newman also found that typically all the students were confident with attempting to solve the problem using a standard algorithm as part of the solution; they rushed ahead to writing a 'sum' to solve the problem. She found that typically, the algorithms did not match the operations being described in the problem because the students did not have a series of steps to follow to get them to a solution.
… a large percentage of children fail mathematics because they can't read nor understand the wording of the tasks they are given to solve by mathematics teachers.
Dr. Anne Newman
Many teachers do not like teaching word problems and many students don't like tackling them either. Using Newman's Error Analysis when teaching numeracy, also known as NEA, will help students and teachers be successful.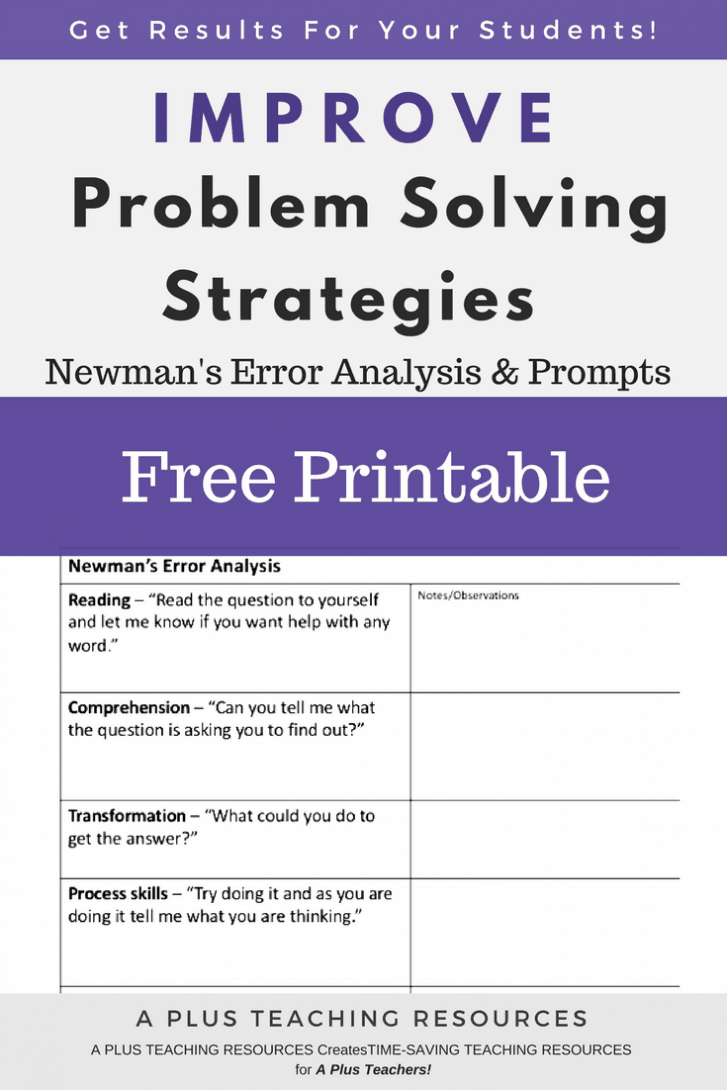 Time is Precious… Save Yours With Our Time Saving Teaching Resources…
Newmans Prompt Template
Newman's prompts is a framework, for teachers to use, that identifies the specific areas where students understanding breaks down when solving problems. This information can then be used by teachers to support student understanding.
Newman's research (1977, 1983) identified that when a person attempted to answer a standard, written, mathematics word problem they had to be able to pass over a 5 sequential hurdles:
Level 1 Reading (or Decoding)
Level 2 Comprehension
Level 3 Transformation
Level 4 Process Skills
Level 5 Encoding
Use these prompts in your classroom and get instant results for your students! You can read how to implement them when you are teaching problem solving strategies here…  
We have put together a simple cheat sheet with these prompts so you can have them at your fingertips >>> CLICK Here To Download your FREE Newman's Prompts / Analysis Sheet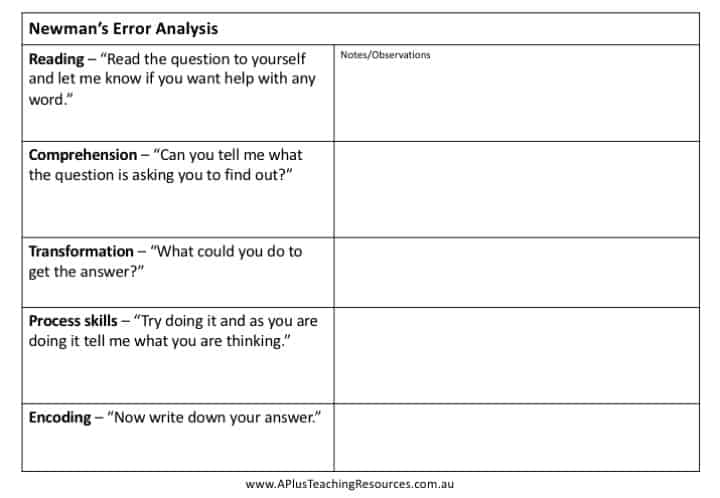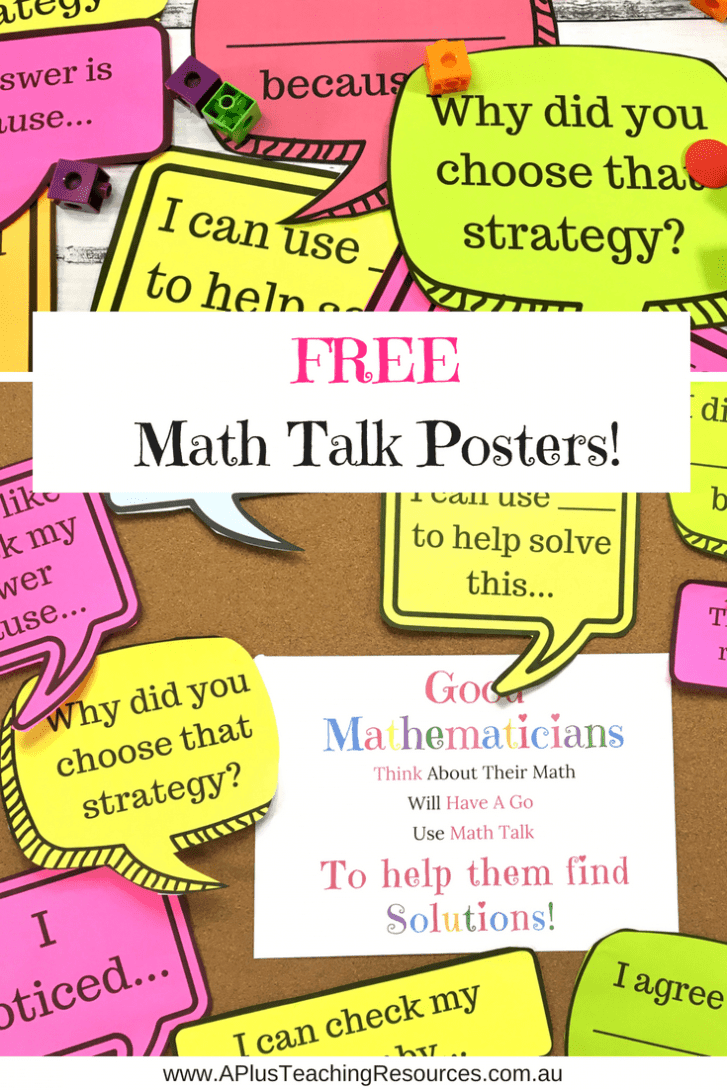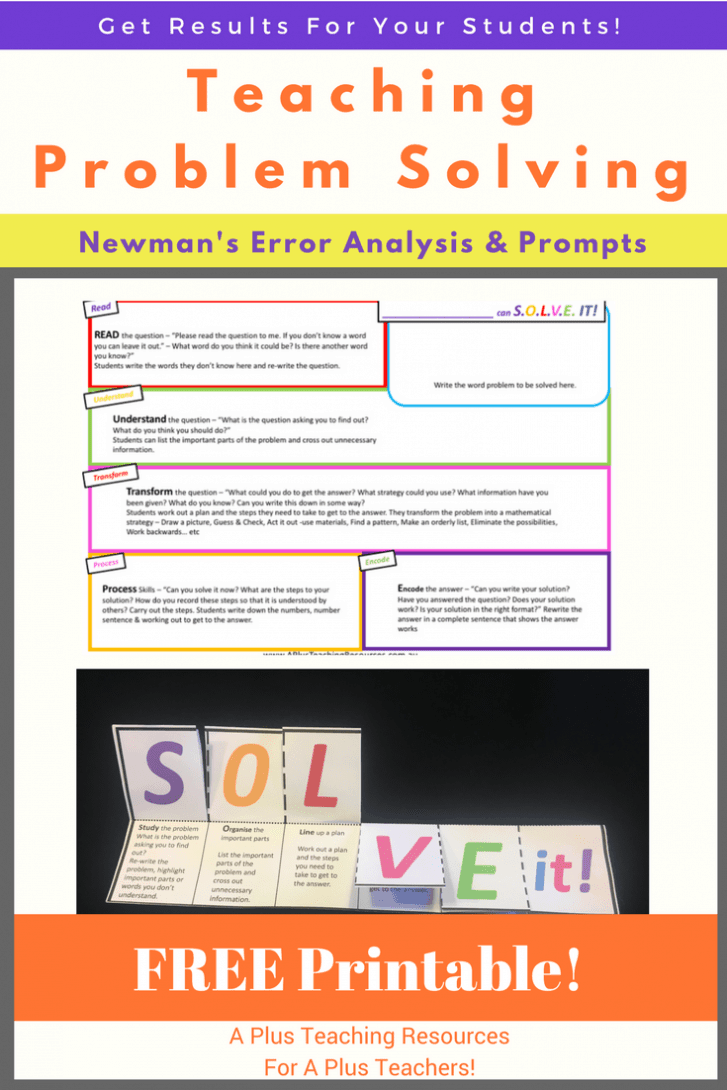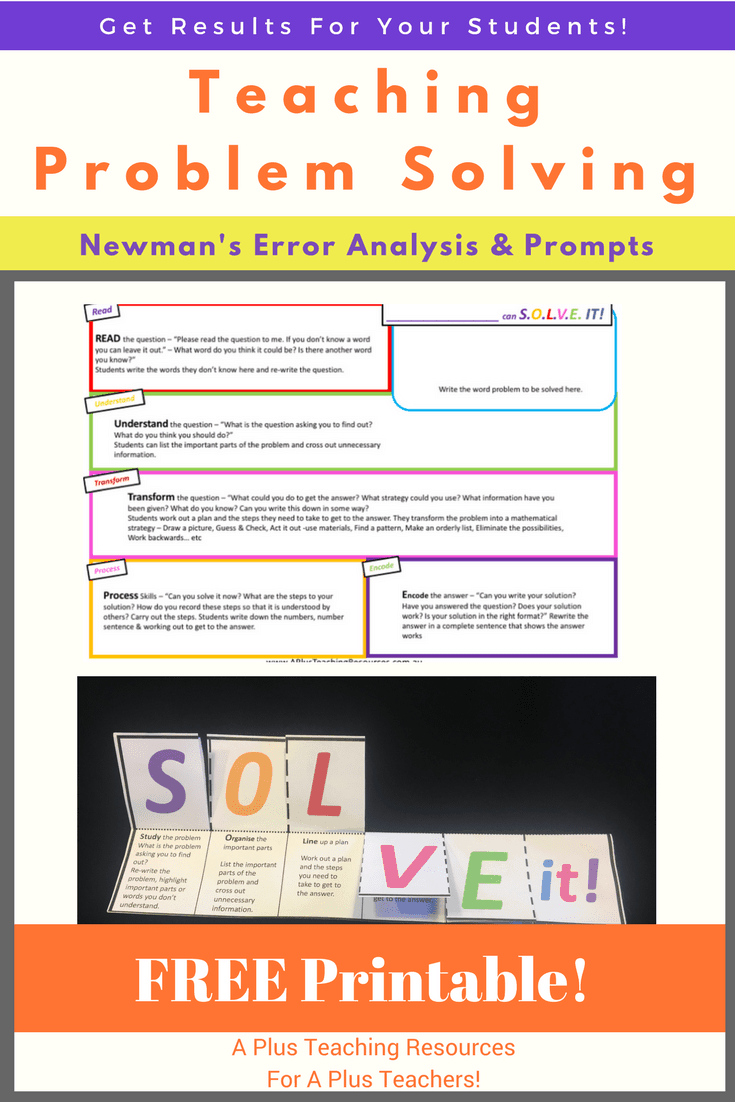 Using Newmans Prompts in Math Problem Solving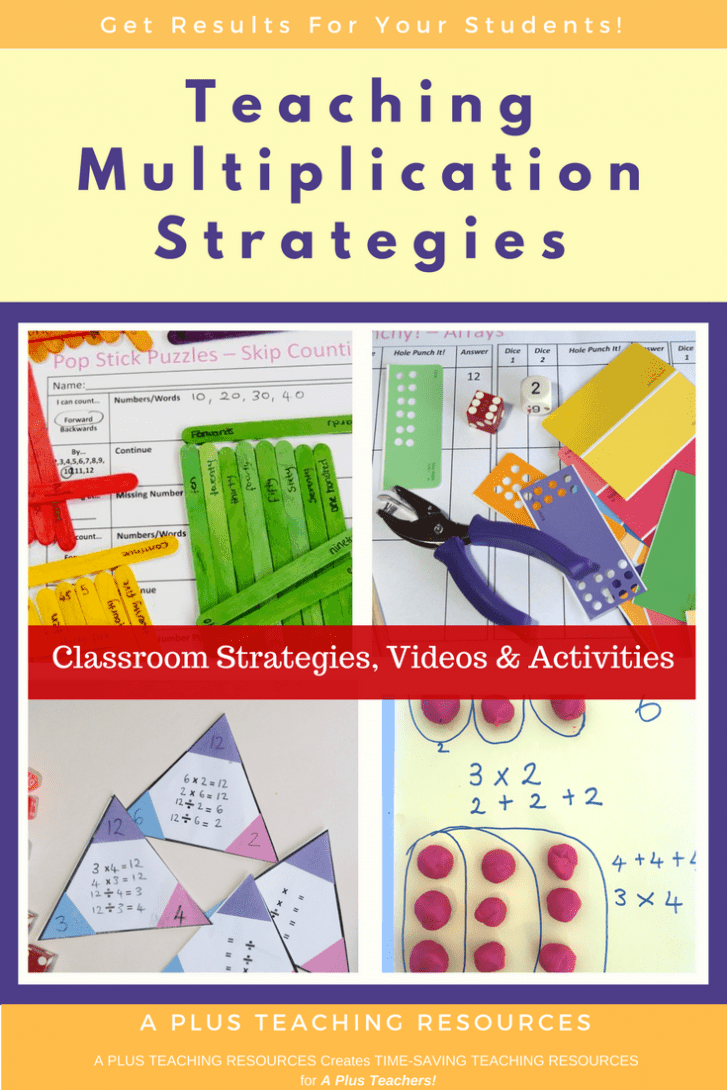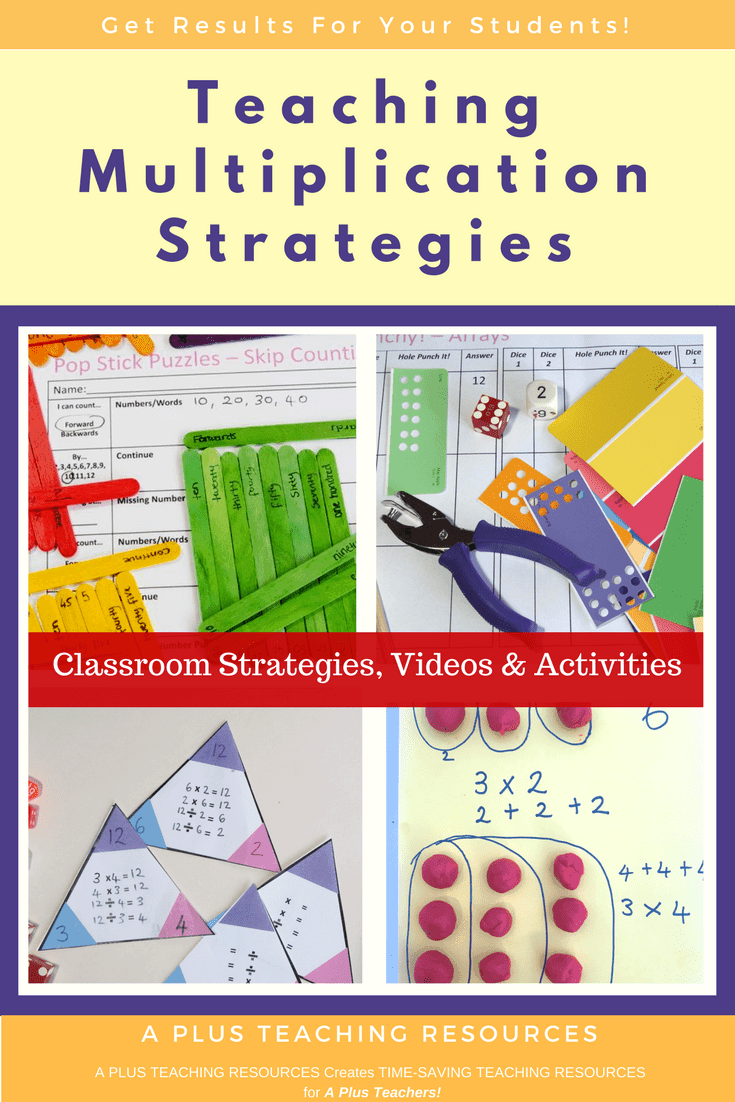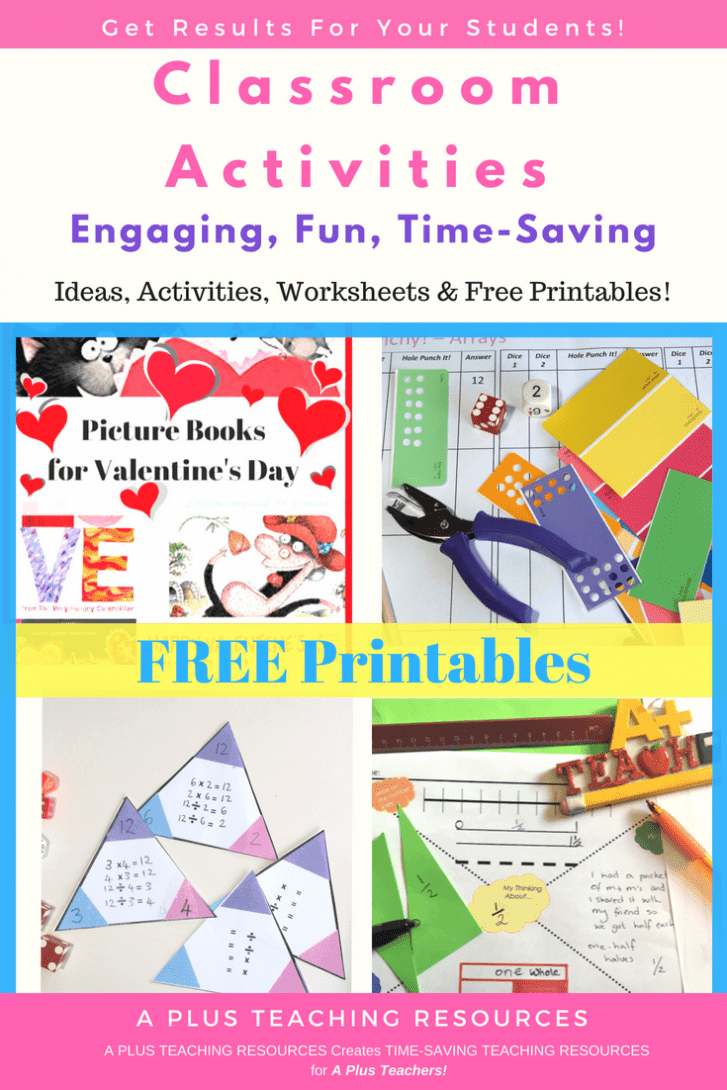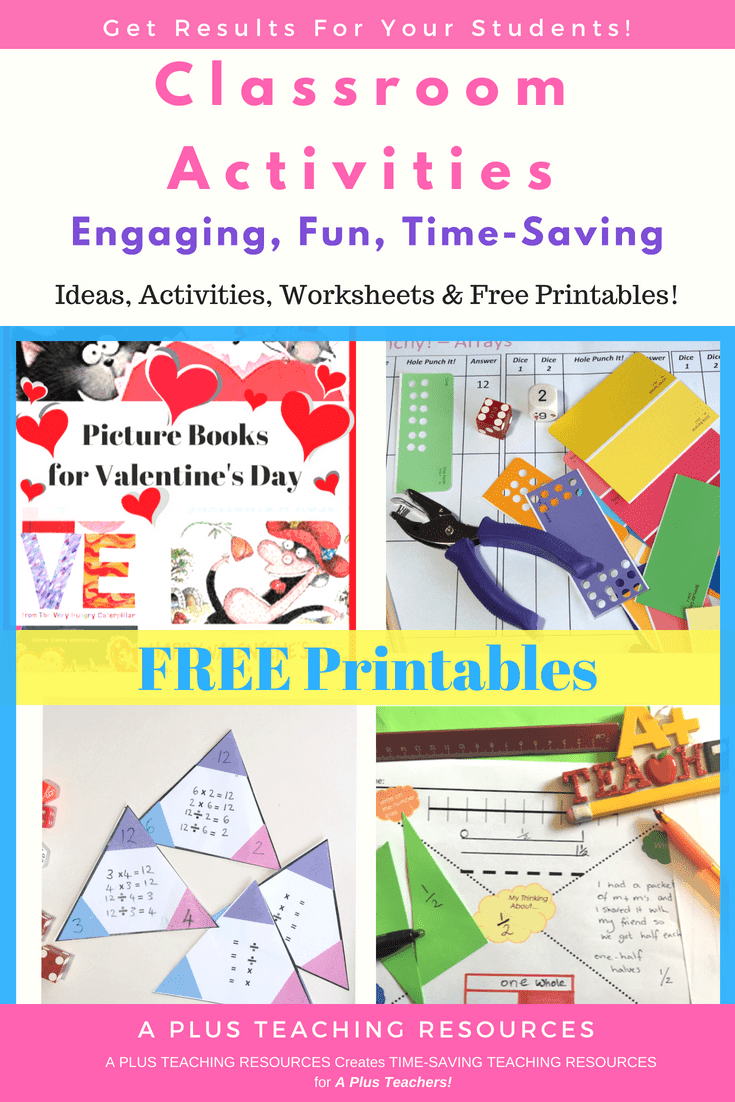 Teacher Worksheets, Ideas & Printables
Our Readers Also Loved This…
The A Plus Teacher has been a Primary School Numeracy Curriculum Leader and Coach for 16 years and now advisors A Plus Teaching Resources about Teaching Numeracy
The A+ Team is Passionate About helping educators to save time so that they can concentrate on the most important job in the world… Teaching! The Team Creates Time Saving, Tried & Tested, Hands-on, Teaching Resources, Ideas, Organisers, Checklists, Printables, Posters, & Games!
Visit the Website for Some FREE Teacher Worksheets & ideas! & Join our FACEBOOK Community