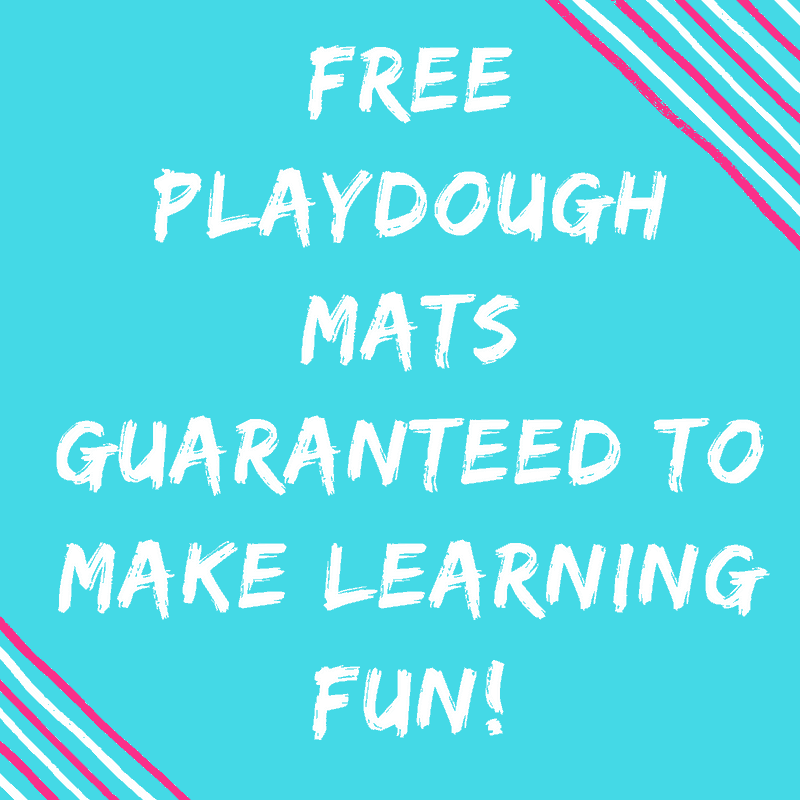 Try these free playdough mats for teaching number recognition in kindergarten. They're guaranteed to make your kids love learning their numbers 0-20!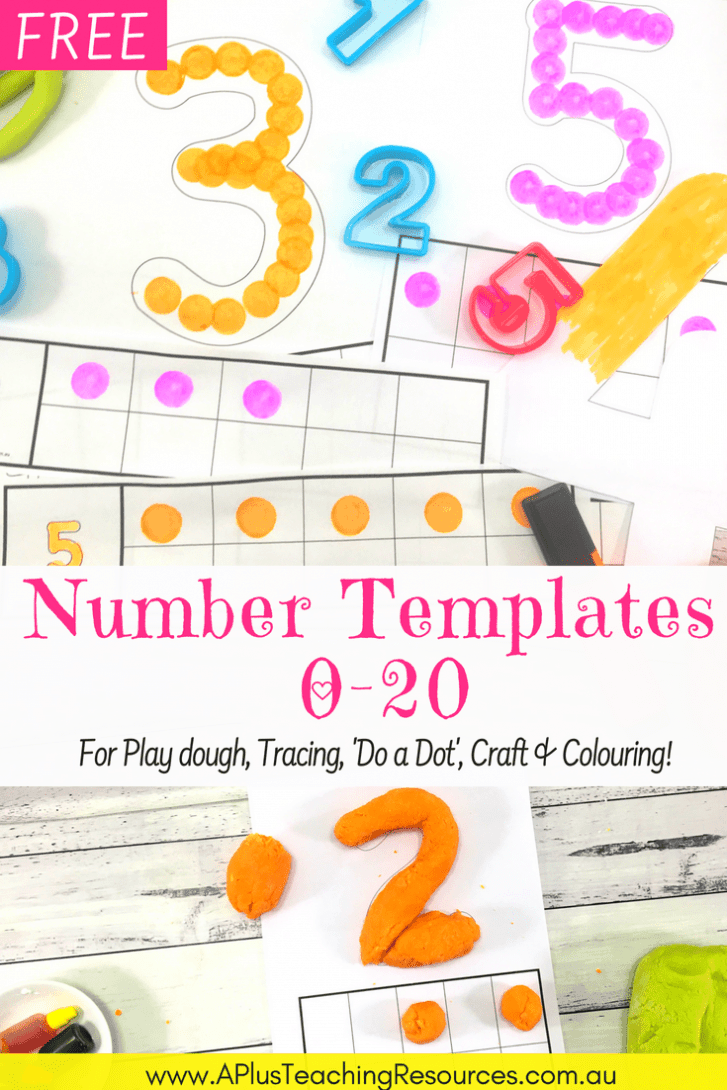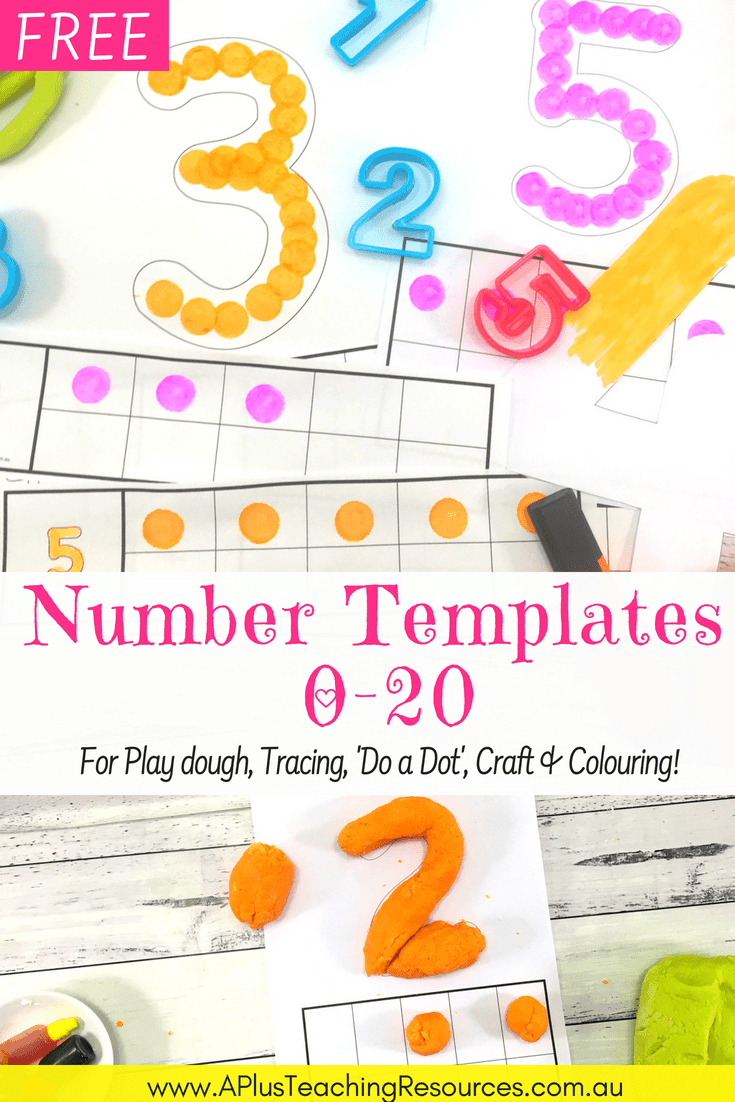 Educational Benefits Of Playdough
All kids, no matter their age (adults included), enjoy rolling, squishing and stretching playdough. Using playdough is truly a therapeutic way to exercise and build fine motor strength as well as encouraging learners to play, explore and construct their own learning and understandings. It is so versitile you can use it for any concept or learning area.
With clear learning objectives, a simple no cook playdough recipe and the right playdough mats, playdough centers can also become natural learning opportunities for developing and extending your students' vocabulary, oral language and social interaction skills. We have made a super set of 75 FREE number printables for you, scroll to the end of the post to get them!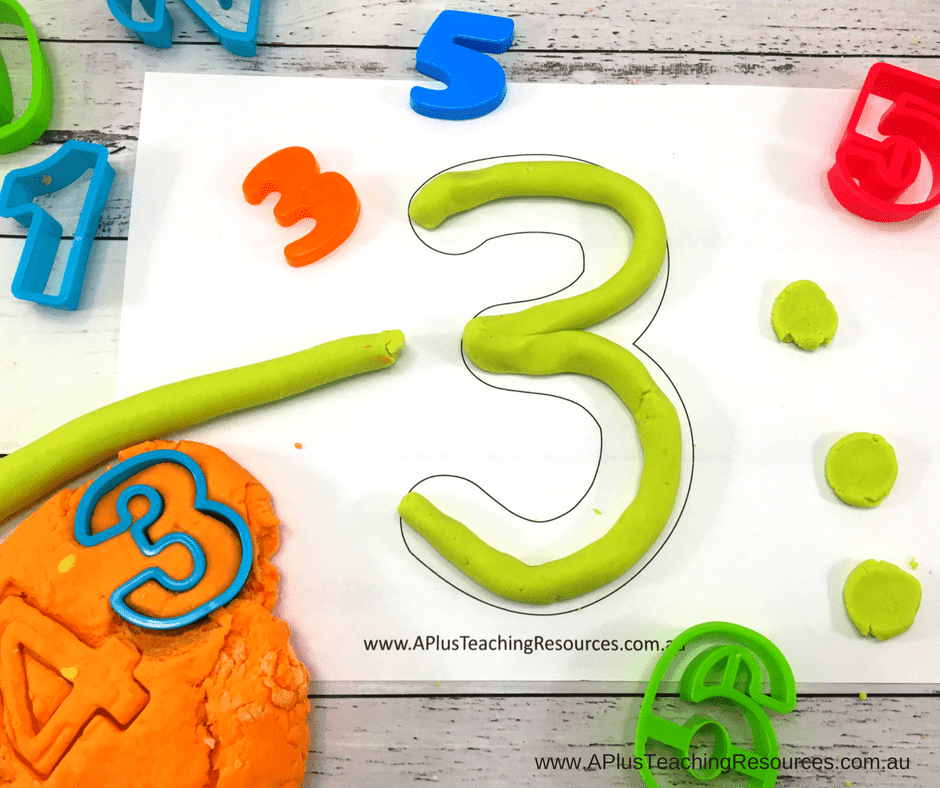 Talking about learning is one of the best ways to consolidate deep understandings about a topic. By providing a variety of different activities for your playdough centers you will be giving your kids plenty of time to discuss, explain, describe and share their discoveries.  The more activities or ideas you use in your playdough centers the better it is for your students.
If you can't explain it simply. You don't really understand it well enough.
Albert Einstein
Using playdough in the classroom provides students with the opportunity for open-ended learning and the opportunity to demonstrate higher order thinking. You can get a great list HOTS  (Higher Order Thinking Skills, to help with your planning, on our Blooms post.
Using Playdough is a fun, engaging and creative way to help kids learn 100s of topics without them even realising they are learning!

*this post contains affiliate links. This does not change your purchase in any way. A Plus Teaching Resources may receive a small commission for referring your purchase.
Playdough Mats
Numbers 0-20
Learning to recognize and name numbers, is one of the first things a kindergarten or pre-schooler will learn how to do. It takes time for kids to develop a deep understanding of number names, digits and quantity and teachers need a ton of engaging meaningful activities, teacher worksheets and printables to help them practice.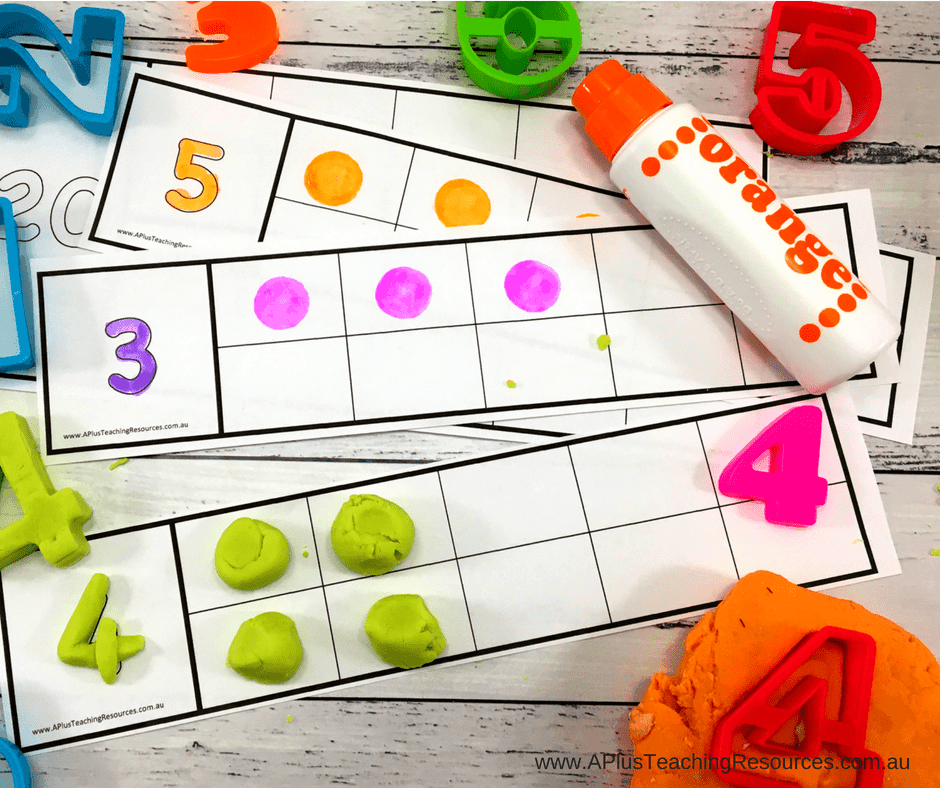 To help we have created these free playdough mats as part of our growing collection of excellent resources for teaching number recognition!  Scroll to the end of the post to get your free number templates for teaching 0-20
This set of FREE number printables contains a whopping 95 templates!  And are perfect teacher worksheets for learning numbers 0-20 more creatively.  Use the templates as playdough mats, 'Do A Dot' sheets, for colouring, tracing, painting and collage craft.
Get creative and let us know how you use them in the comments below, we'd love to hear about your ideas!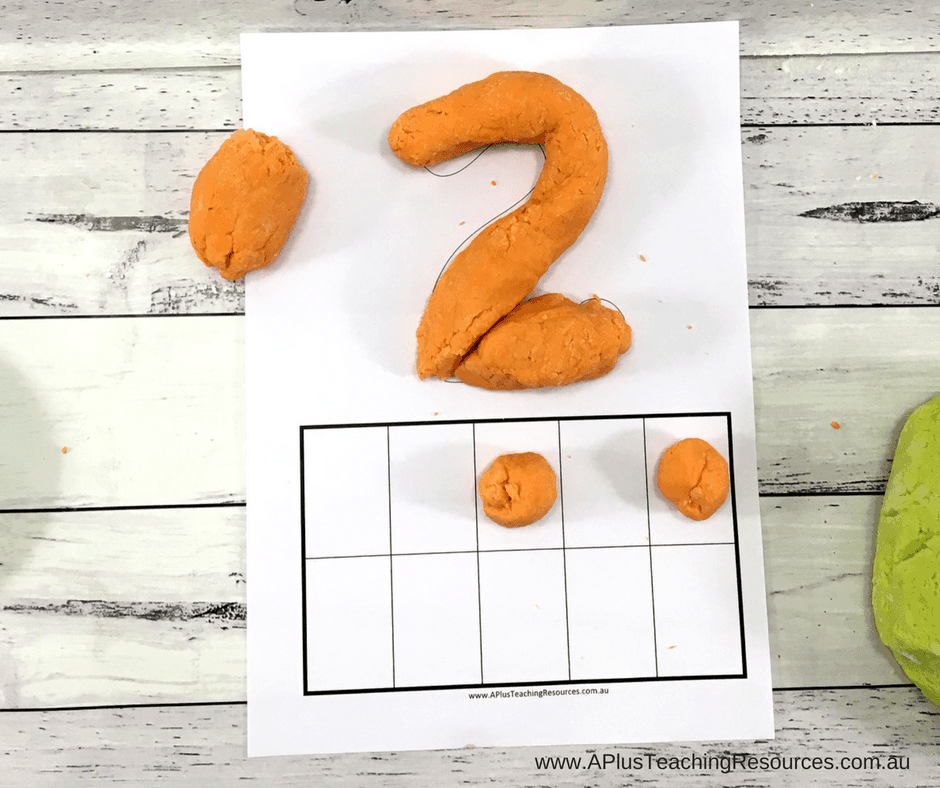 Super Quick and Easy No Cook Playdough Recipe
Try our super quick no cook playdough recipe to go with these number printables.
More Number Recognition Activities…
Click Image To See More Ideas…
Click The image to download your Free Playdough mats printable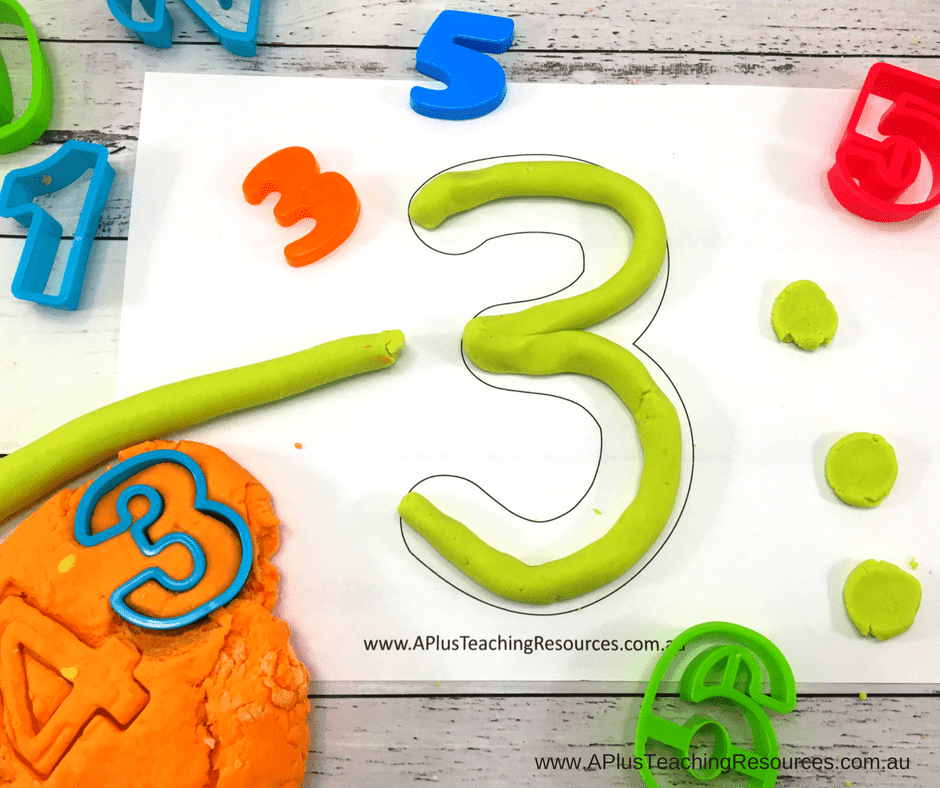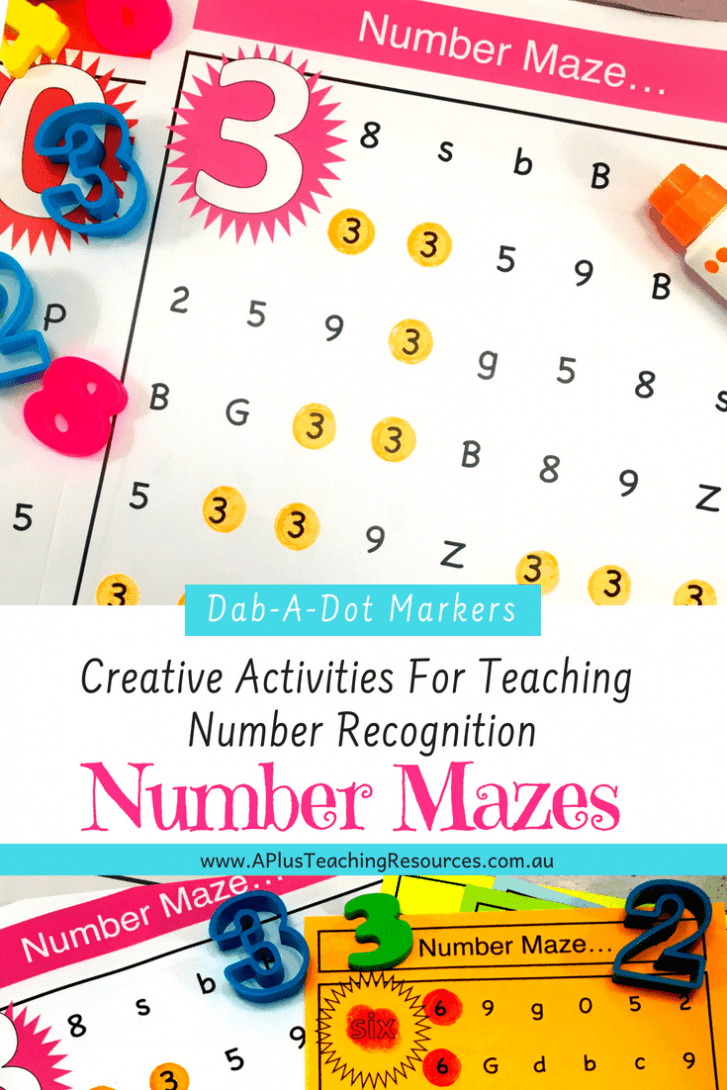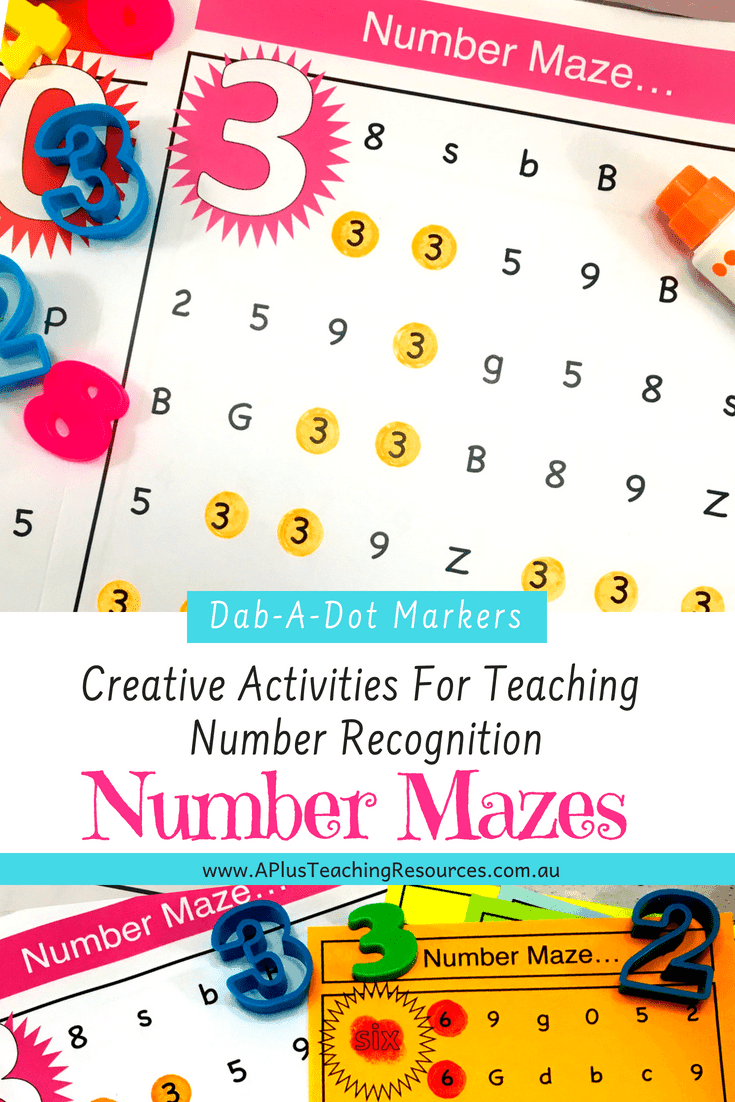 Number recognition Games 0-20 Mazes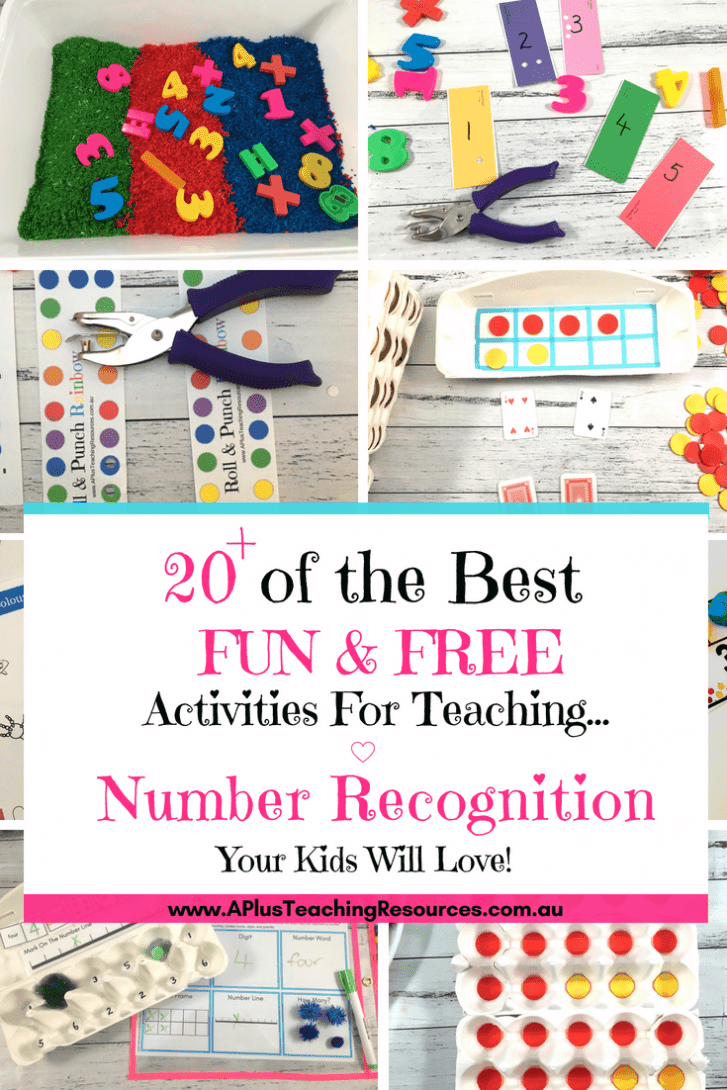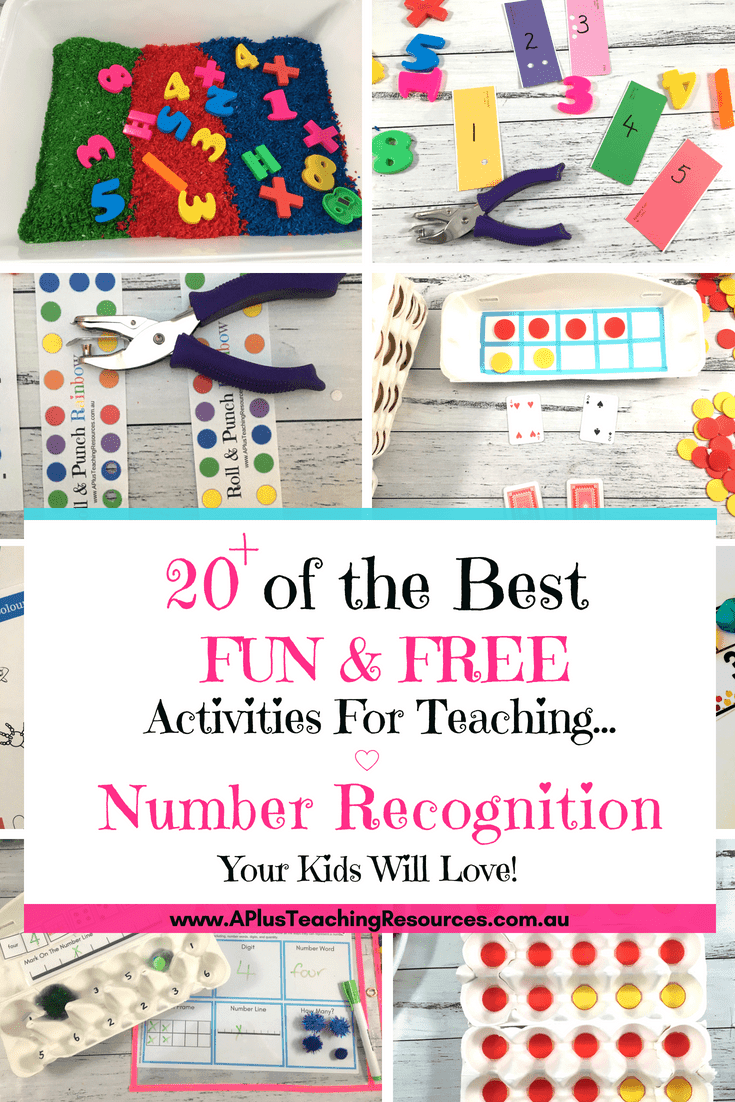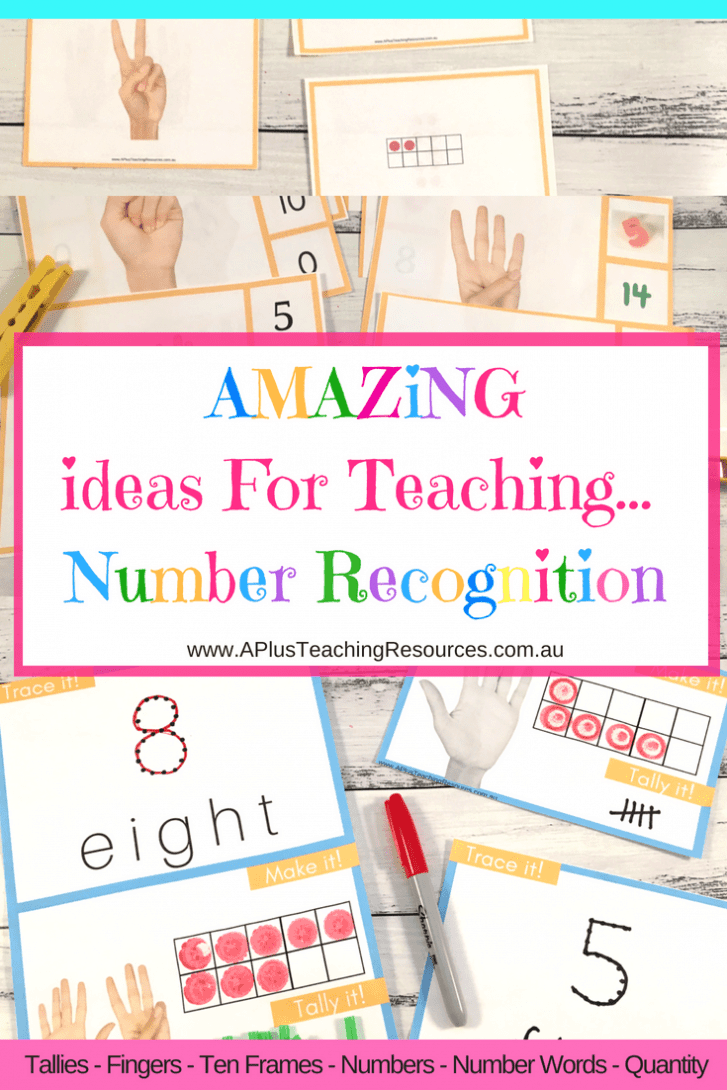 Numbers, Numerals, Digits & Quantity
The A Plus Teacher has been a Primary School Numeracy Curriculum Leader and Coach for 16 years and now advisors A Plus Teaching Resources about Teaching Numeracy
The A+ Team is Passionate About helping educators to save time so that they can concentrate on the most important job in the world… Teaching! The Team Creates Time Saving, Tried & Tested, Hands-on, Teaching Resources, Ideas, Organisers, Checklists, Printables, Posters, & Games!
Visit the Website for Some FREE Teacher Worksheets & ideas! & Join our FACEBOOK Community