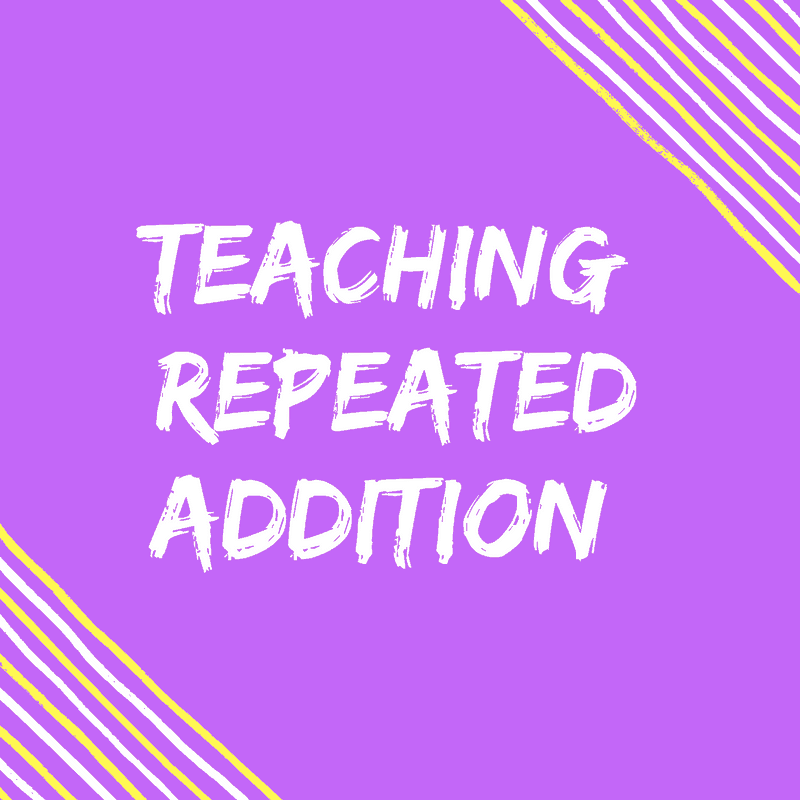 Teaching repeated addition is a way to improve  multiplication fluency for students who can't learn their multiplication facts. Teaching repeated addition will help students to build their understandings about multiplication using what they already know about addition. It is a simple strategy that you can implement into your maths routines, but one that will produce results quickly! take a look at these classroom ideas that you can use today for teaching numeracy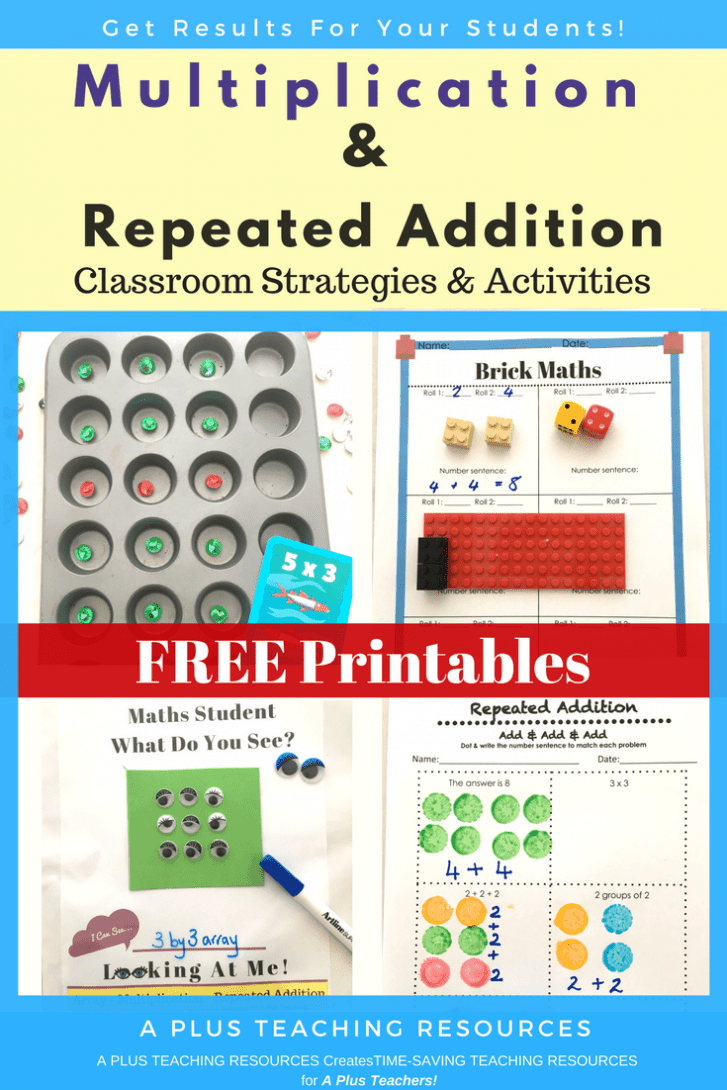 Multiplication Difficulties
Students who find it difficult to learn how to multiply do so as a result of being taught 'times tables' chants before being taught what multiplication is. Think about it this way.  When you hear a student proudly sing the ABC song  you know that all they can  actually do is sing a song. You know that just because they can sing a song it doesn't mean that they have any understanding about reading, writing, phonics or spelling. So when we see students who know their 'times tables' we should not assume that they understand what multiplication is.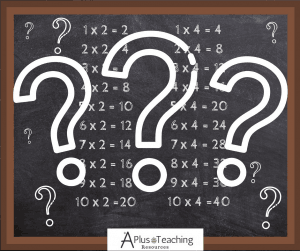 Understanding Multiplication
Students who struggle with multiplication do not understand that multiplication is the repeated addition of the same number. When they see a multiplication problem e.g. 4 X 2 they  will tell you that they need to 'times it' but they don't know what to 'times it' really means.
To help fix this teachers need to teach students how to extend what they already know about addition into repeated addition  and then link this to the process of multiplication.
Repeated Addition
Definition
Adding the same number again and again in order to find the answer to a multiplication problem.
 Teaching Repeated Addition
Repeated addition is the easiest way to solve multiplication problems but it requires students to be able to interpret a multiplication problem  correctly. For example the problem 2 x 4 would be 2 added together 4 times. Take a look at this short video.
To help students make the transition from additive into multiplicative understanding it is important to explicitly teach how the two processes are connected. To solve any type of maths problem we suggest using Dr. Anne Newman's prompts to facilitate student learning when teaching numeracy
Here is an example of the steps to solve: 4 x 2 = ?
The first step is to discuss what the problem is asking us to do. Use the prompt:"What is the problem asking you to find out?"
Next model to the students how to put the problem into their own words.
Provide explicit instruction on how to replace 'times' or 'multiply' with  the words 'groups of' or 'lots of' to ensure understanding.
Demonstrate how to create the repeated addition number sentence to match the multiplication problem.Students will need know:

Which number they should add over and over
When to stop adding

Use materials, drawings and number lines to find the solution
Finally, test the solution works
Planning Classroom Activities
Improve understanding of the repeated addition strategy  by providing opportunities for your students to try out the repeated addition process. See below a range of repeated addition activities that you can use in your classroom to help students consolidate the repeated addition strategy. Download your free printables now!
Add & Add & Add free printable – This is an editable PDF document so you can type the problems straight into the printable (You will need Adobe Reader DC to make this work, it is FREE – If you can't make it work PLEASE check you are using Adobe Reader DC and not your Browser)
You will need Dab & Dot Bingo Dabbers for this one.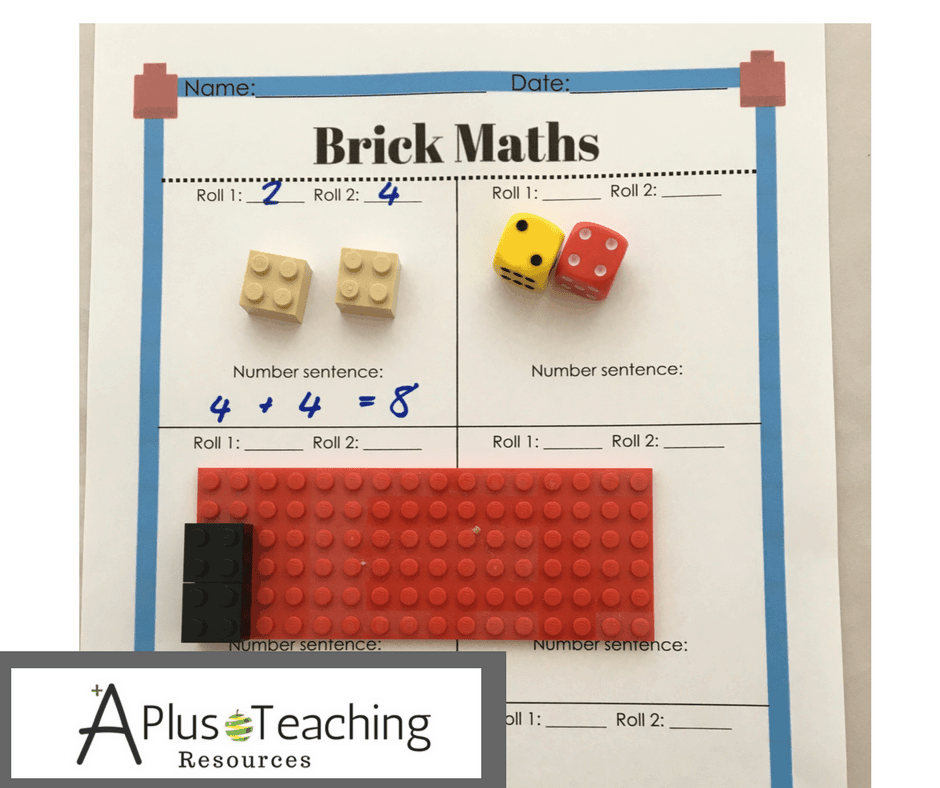 Brick Maths  Do your students like Lego bricks? they the'll love building their repeated addition number sentences with bricks! Again the reusable pockets may be useful for this one.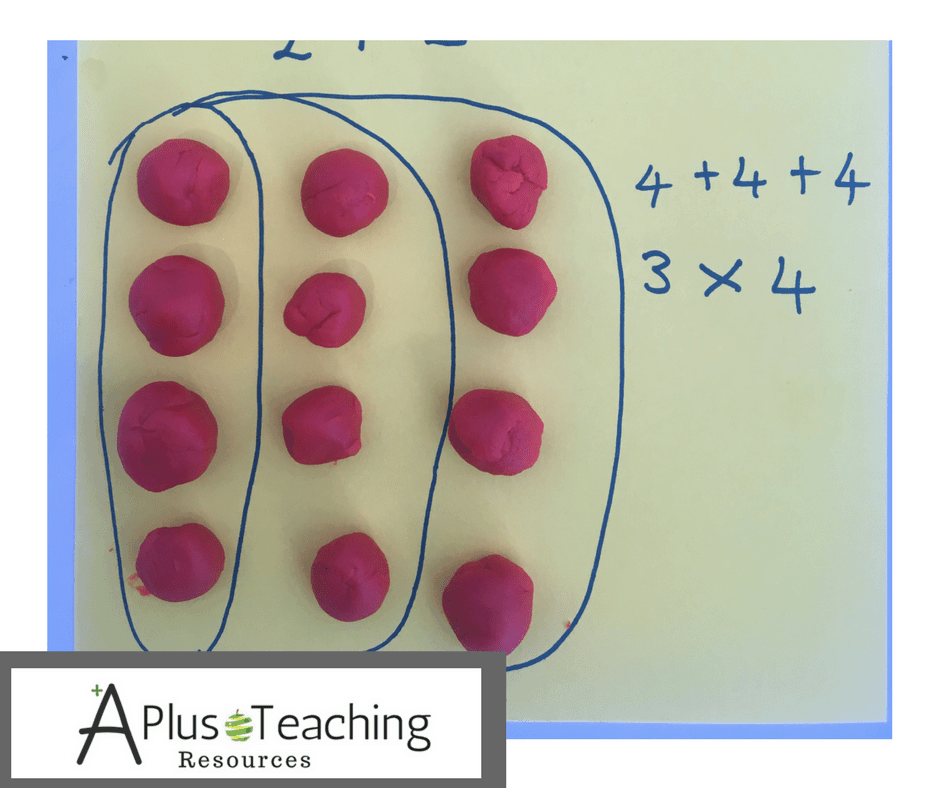 Pinterest Ideas
Take a Look at our favourite Pins. We have collected more ideas for your maths lessons on our Teaching Multiplication Pinterest board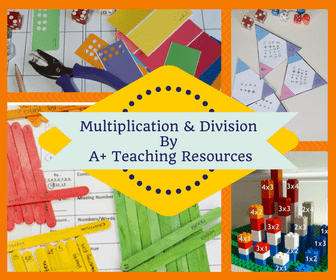 Free Repeated Addition Lesson Plan
Click Image to DOWNLOAD Your FREE Lesson Plan – You will need to open this lesson plan in Adobe Reader DC  to edit, print & save. If you are having difficulties it will be because you are using your browser!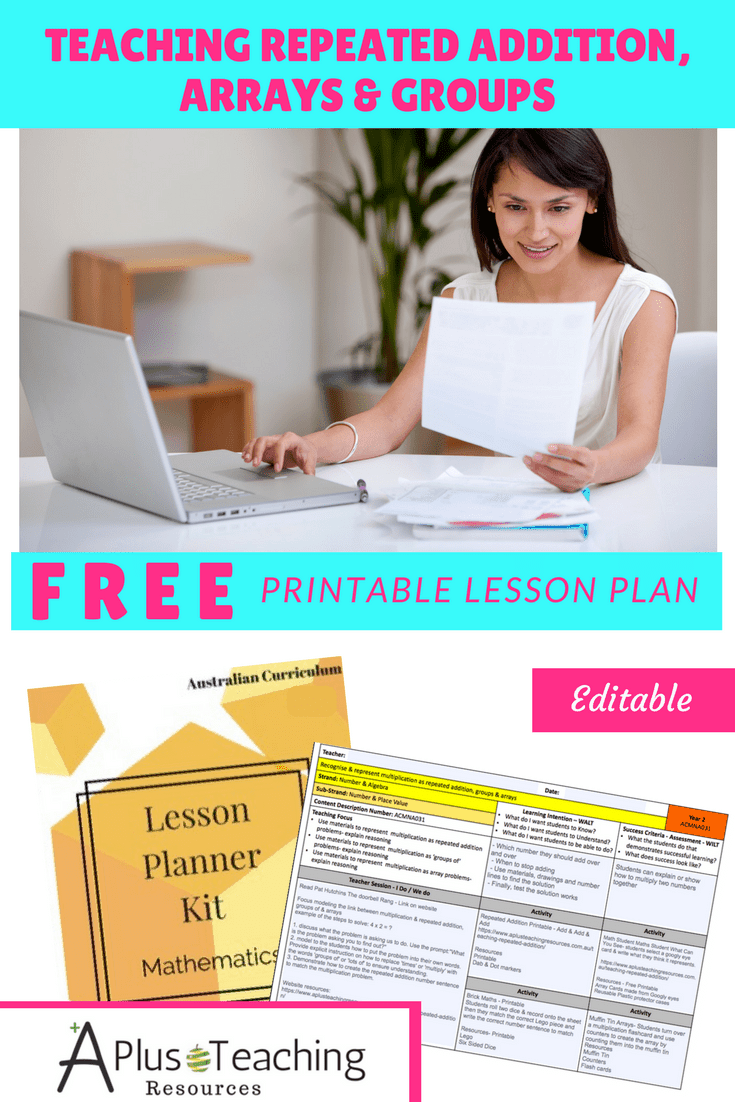 Here is a  Lesson Plan with all these ideas together for your next maths lesson. We used our Lesson Planner Product Range to add our lesson Ideas – See them Here
Shop for your math rotation resources for this Concept…
 Multiplication Picture Books
*Some links are affiliate links. This will not affect your buying experience at all, but we will receive compensation for referring your purchase to the relevant website.