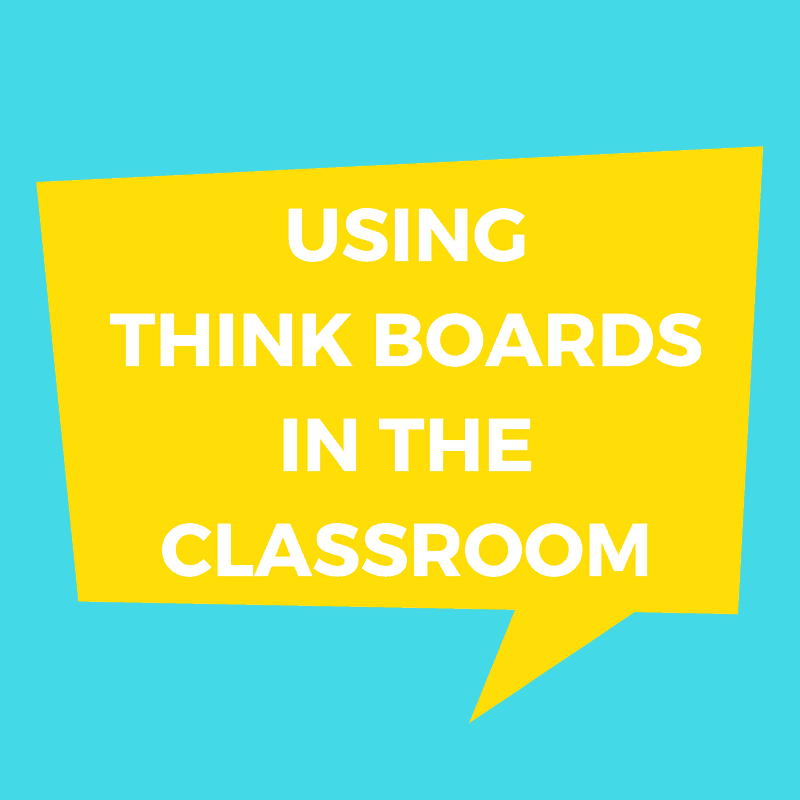 Kids hate math? Try a think board! They are the perfect tool for teaching numeracy and getting kids to love learning math. Start the transformation today!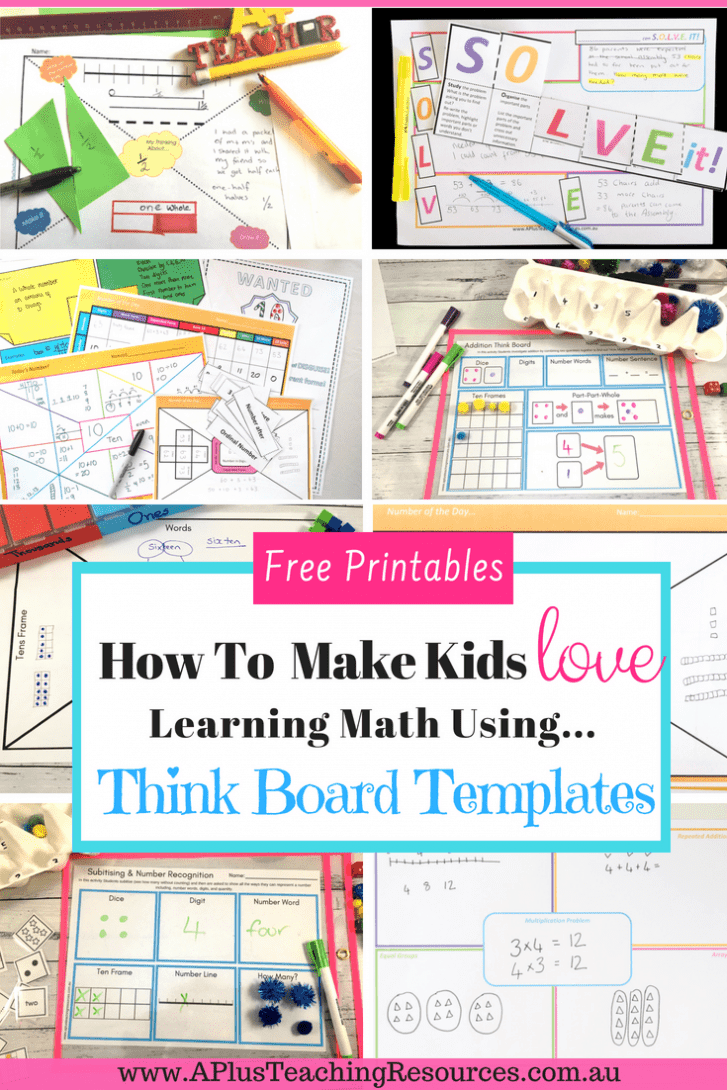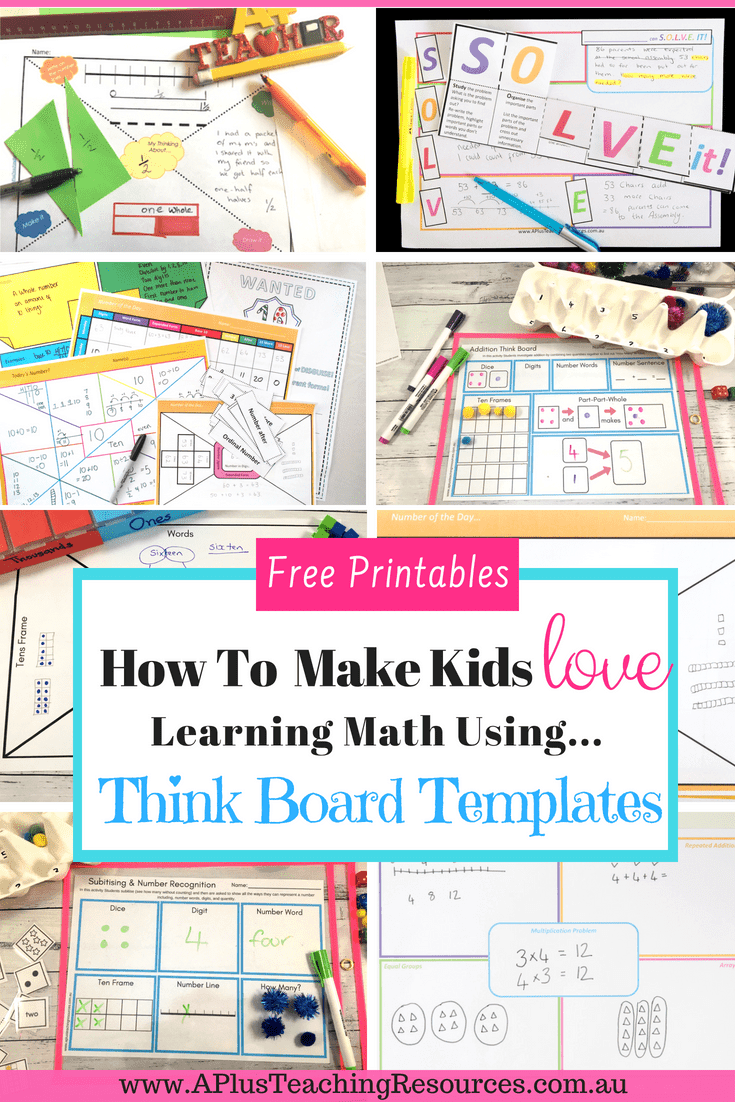 What is A Think Board?
Benefits of Using Math ThinkBoard Templates
Thinkboard templates are an excellent teaching tool, they are so simple to implement into any classroom routine, they work with any age group, and are suitable for any topic! We love using think board templates in our math class and our kids do too. Think boards help kids feel 'smarter' at math because they help the students  complete math tasks successfully. Win Win! Here's why maths think board printables are our go to tool for teaching numeracy:
Great for developing vocabulary and math language
Easy to differentiate student needs
Open-ended Tasks
Perfect for groups, partner work and individuals
Provide higher order thinking opportunities
Identify areas of misunderstanding
Hands-on and fun
Improves levels of success for students!
These Math Think Board templates are  great teaching tools that will help your students build deeper levels of  understanding in a wide range of  concepts. Math think boards can be used to help students develop, explore and practice a wide range of mathematical skills including:
visualizing
classifying
organizing
grouping
sorting
These templates help students to construct their own understandings and build upon their existing knowledge. Think boards and graphic organisers are some of the most effective visual learning strategies for your students and they can be used across the curriculum to demonstrate and enhance learning and understanding content.
They can all be used at the various stages of the teaching learning & assessment process, including:
Identifying Prior Knowledge
Introducing a topic
Teaching a topic
Independent Learning
Study and revision
Post Assessment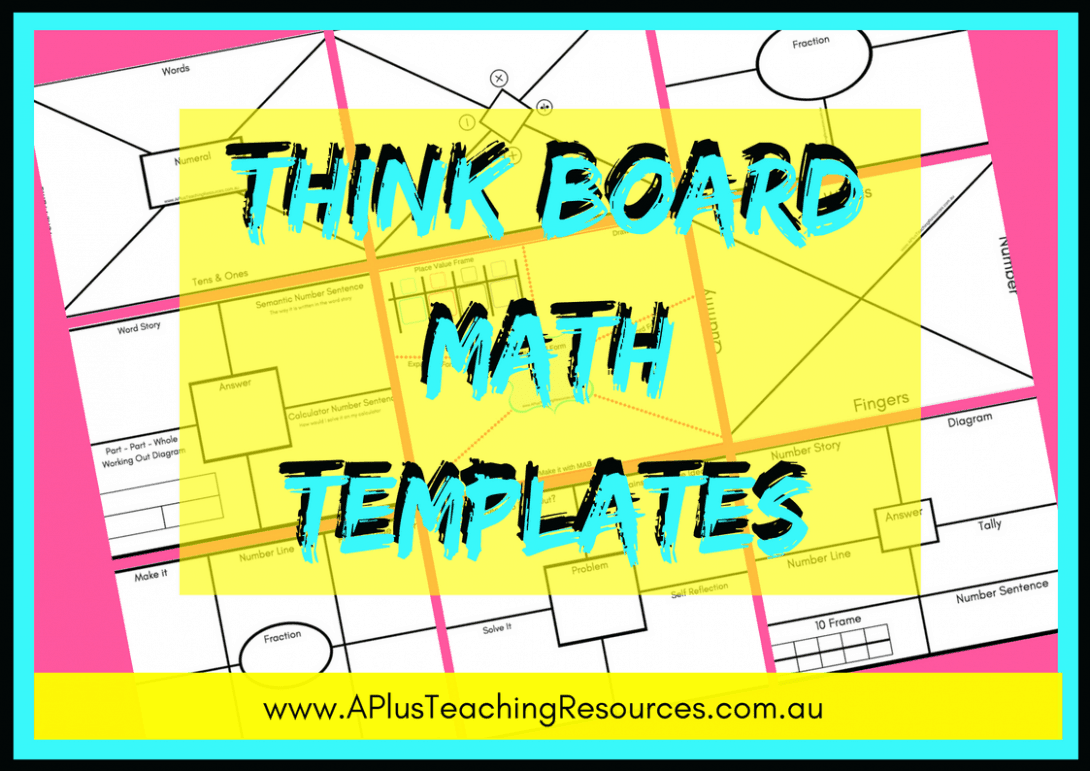 Think Board Printables
These simple teaching tools are one of A Plus Teaching's favourites! Use them to quickly differentiate any type of activities to meet your students' needs, extend student thinking into Blooms higher order levels of thinking, scaffold learning and help to build student accountability, confidence and engagement.  Find all our posts below and click one to download a FREE Think board template printable and add it to your teacher worksheet file!
Number Think Board -This FREE printable sorting numbers think board combines the think board teaching strategy with concept attainment. We have already discussed the think board strategy earlier here, but what is concept attainment?
Maths Think Board – Explore whole, fractions, or decimal numbers with these 3 FREE  blank think board printables
Helping Students Learn Fractions with this free fraction think board template
Multiplication Think Board – Teaching Multiplication Strategies kit – Perfect product (paid) for teaching multiplication. Pack includes posters, multiplication think board,  worksheets and activities for teaching Skip Counting, Arrays, Equal Groups, 3 for FREE Triangle Cards (Commutative Property) and Repeated Addition. There's even a skip counting freebie & Math poster for FREE!
Teaching Problem Solving Try these 5 steps for successful problem solving and this free S.O.L.V.E. it think board download
This think board pack contains 12 math think board templates for teaching a range of concepts. Full instructions and ideas are included in the pack and there is even a FREEBIE to download!
Don't forget to bookmark this page, we add new things regularly . Even better Sign-Up & Get the Next Addition delivered To Straight To Your Inbox…