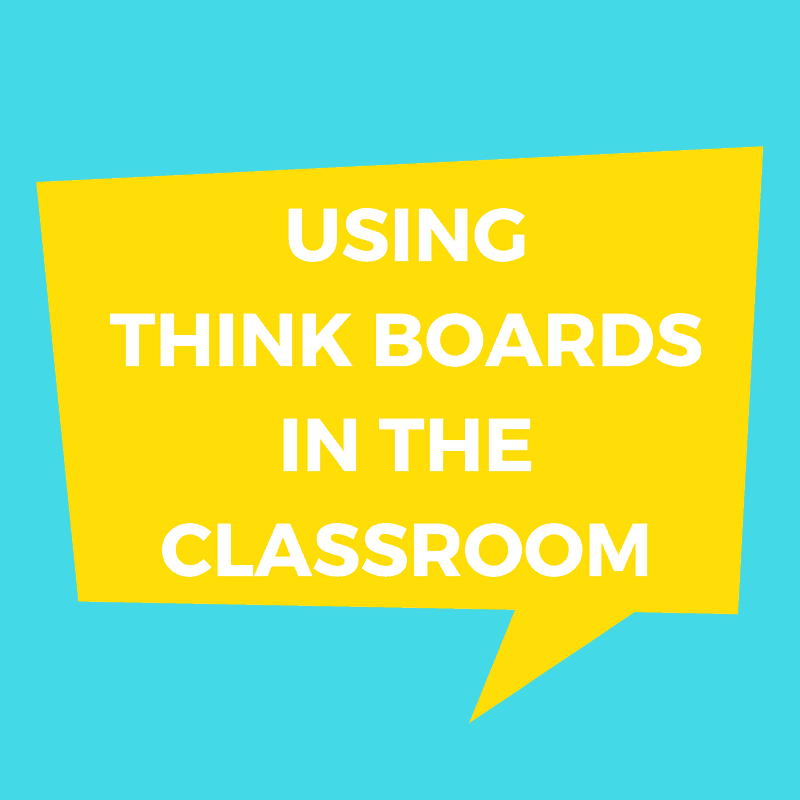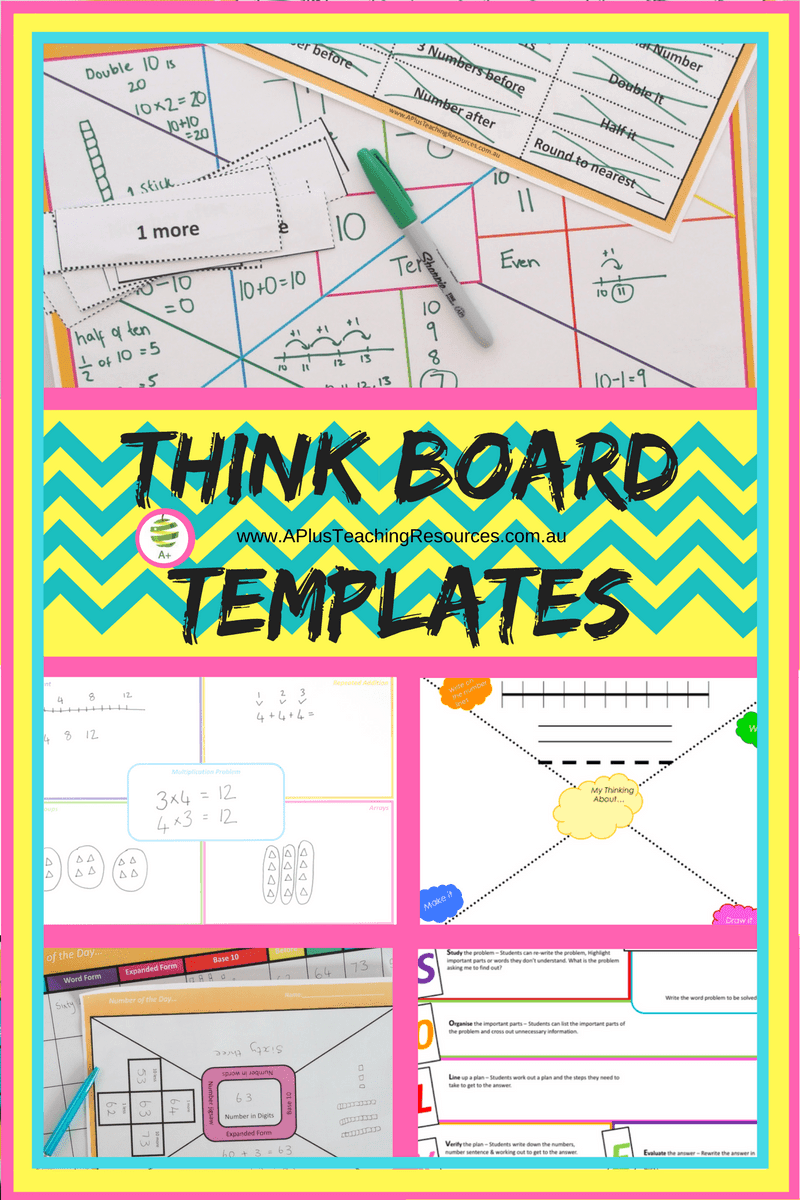 Think board templates and graphic organisers are  great teaching tools that will help your students build deeper levels of  understanding in a wide range of  concepts.
When teaching numeracy help your students, understand maths concepts with our maths think board templates, and to classify, organise, group and sort ideas and communicate their understanding more effectively.
Use graphic organisers and think boards to structure writing projects, to help in problem solving, decision making, studying, planning research and brainstorming.
Learning Tools
Maths activities using these tools help to  guide learners' thinking, helping them to construct their own understandings and build upon their knowledge by visualising the concept they are learning. Think boards and graphic organisers are some of the most effective visual learning strategies for your students and they can be used across the curriculum to demonstrate and enhance learning and understanding content.
Some organisers are more appropriate to different learning process than others, for example: collecting information, comparing and contrasting, developing ideas, sequencing information, summarising and extending thinking and learning. Some are more relevant to different subjects and topics than others. They can all be used at the various stages of the teaching learning & assessment process, including:
Prior Knowledge
Introducing a topic
Teaching a topic
Independent Learning
Study and revision
Post Assessment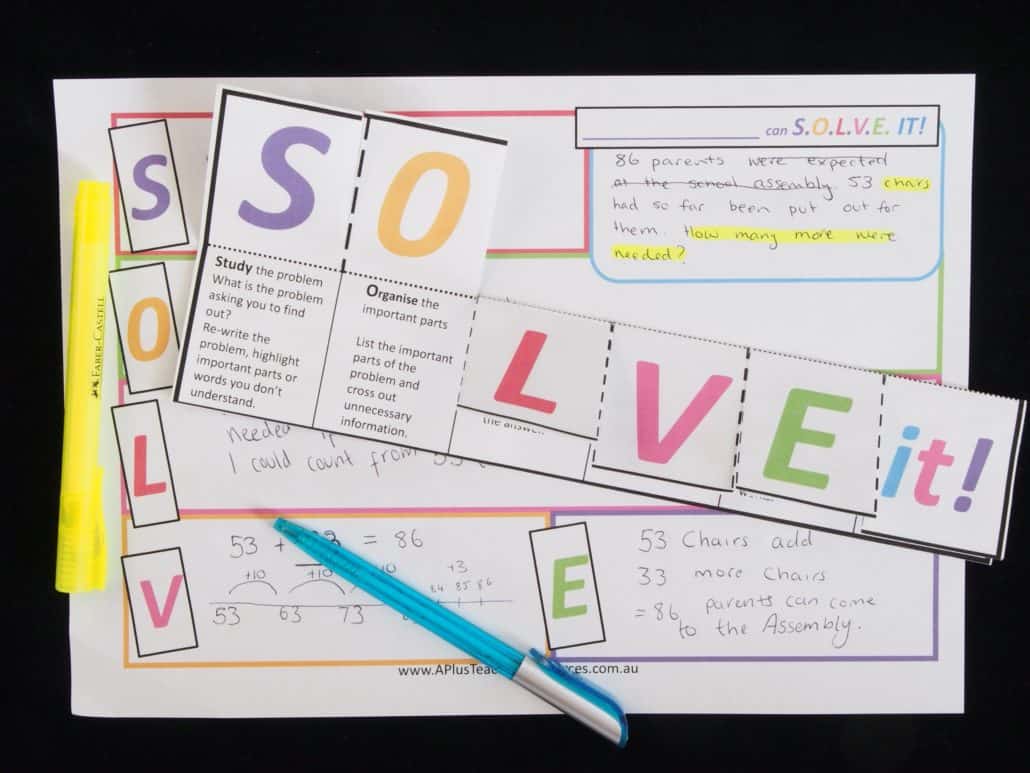 Problem Solving Kit using the S.O.L.V.E it think board
These simple teaching tools are one of A Plus Teaching's favourites! Use them to quickly differentiate any type of activities to meet your students' needs, extend student thinking into Blooms higher order levels of thinking, scaffold learning and help to build student accountability, confidence and engagement.  Find all our posts below and click one to download a FREE Think board template printable now…
Click Image To GET YOUR Think board FREEBIE PACK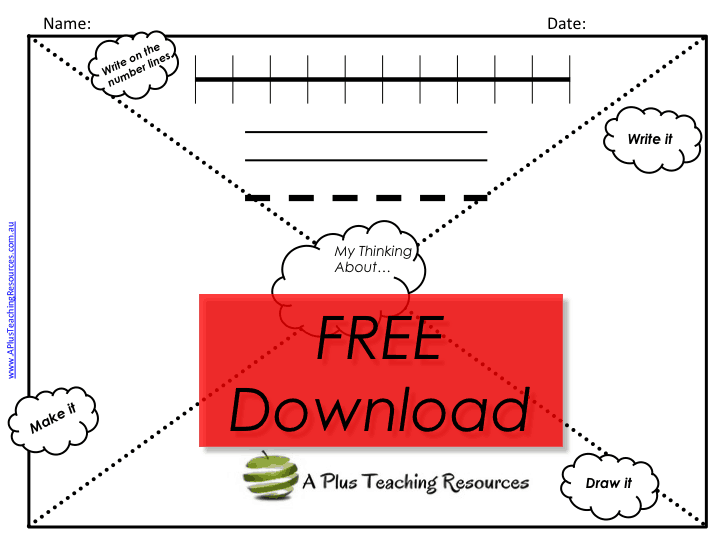 Read more about how to use think boards in your classroom and grab yourself a free think board template printable in all of these posts…